David Olaoye: a Brit abroad
The 24-year-old was the first English professional to play in Argentina and has enjoyed spells in Greece, Slovenia, Norway and the Czech Republic. He tells South West Londoner about his Argentine odyssey and his journey so far.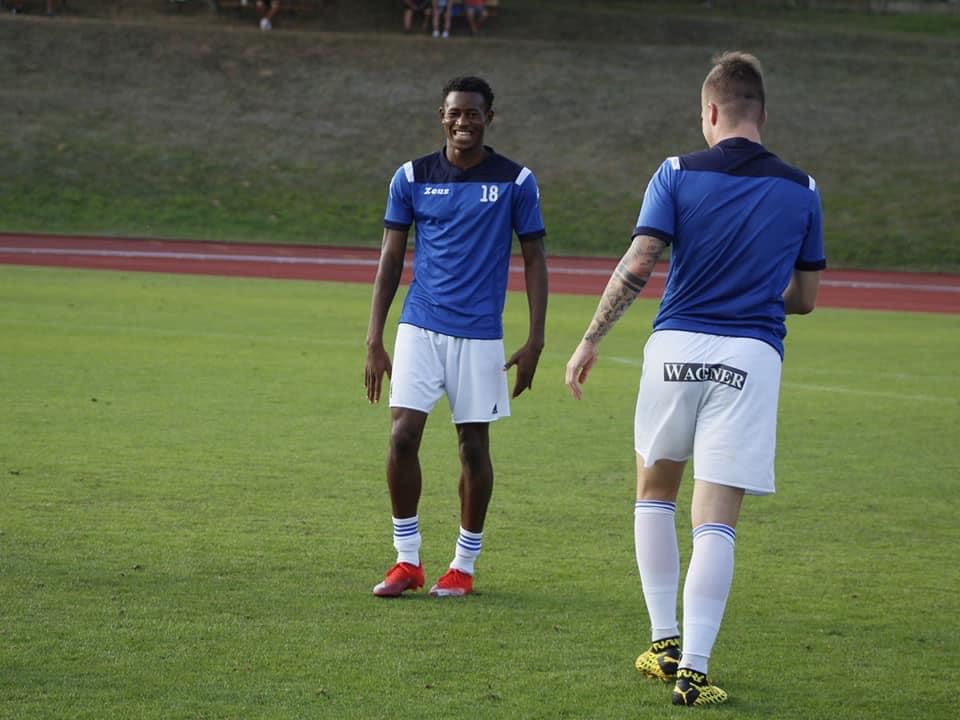 David Olaoye had more reason than most to be upset when Diego Maradona died in November last year.
Last summer the 24-year-old was promised an audience with the legendary Argentine when he next came to Buenos Aires by someone close to the club he was managing, Gimnasia y Esgrima La Plata.
You wonder how the conversation would have gone between two players who link England and Argentina. Maradona, of course, knocked the Three Lions out of the 1986 World Cup in controversial fashion with the 'Hand of God' and the Goal of the Century.
But Olaoye has his own connection to Argentina. He is the first – and so far only – English professional to have played there.
"I was buzzing," he says of the possibility of meeting Maradona. "Meeting him would have been something else because very few people get to do that.
"I even did an interview in Argentina where they asked me what I thought about him and if people had forgiven him about the handball. I said no, but he's still a great player!
"I would have loved to meet Maradona. But I said to my brother last year, 'I need to go to Argentina before something happens to him and he just goes like that'.
"It was definitely a sad day for all Argentines and for people who are connected to the country when he died."
Olaoye is a footballing globetrotter. He has spent most of his fledgling career abroad – with spells in Greece, Slovenia, Norway and now the Czech Republic – but it is clear Argentina is the country he feels the most fondness for.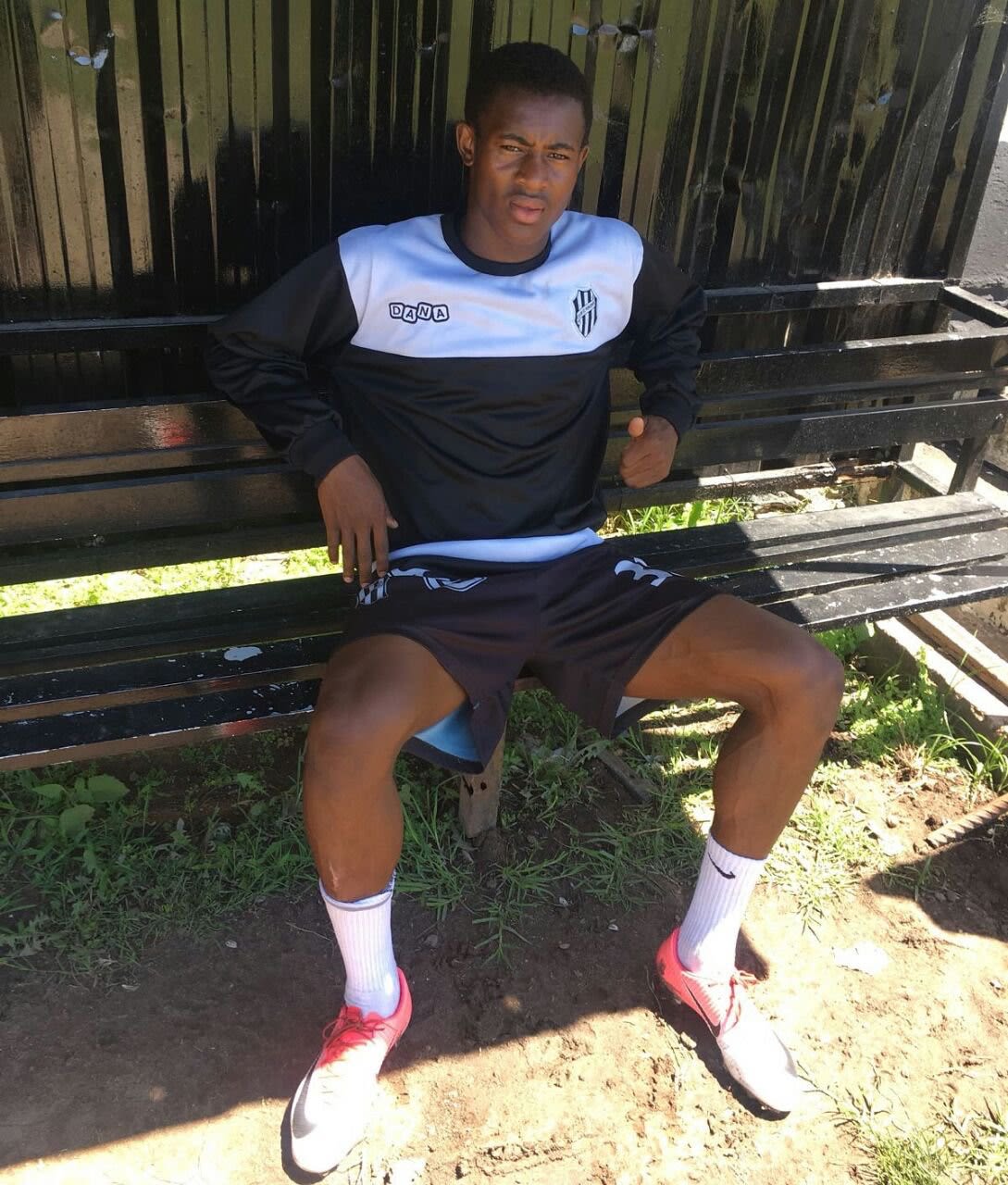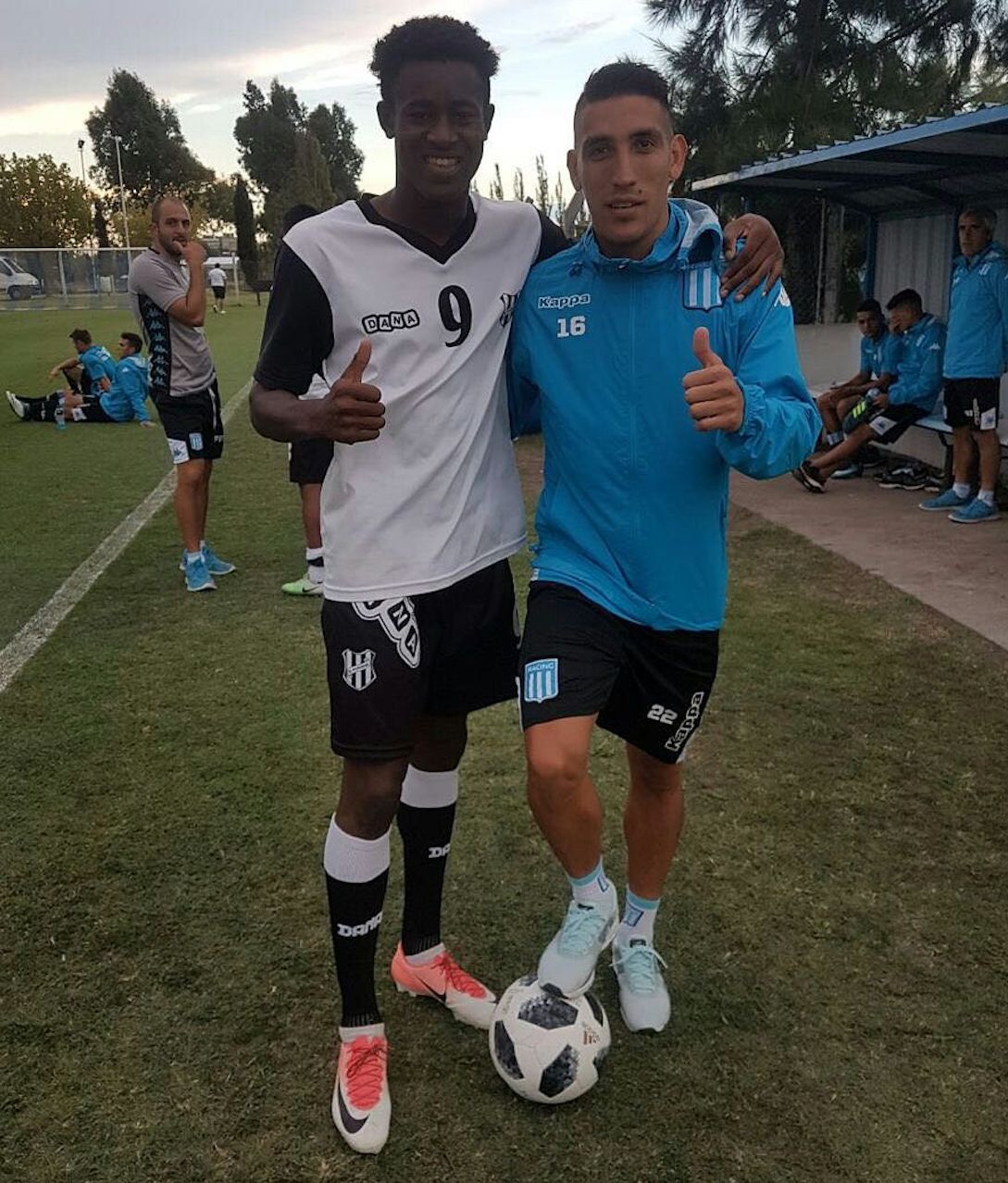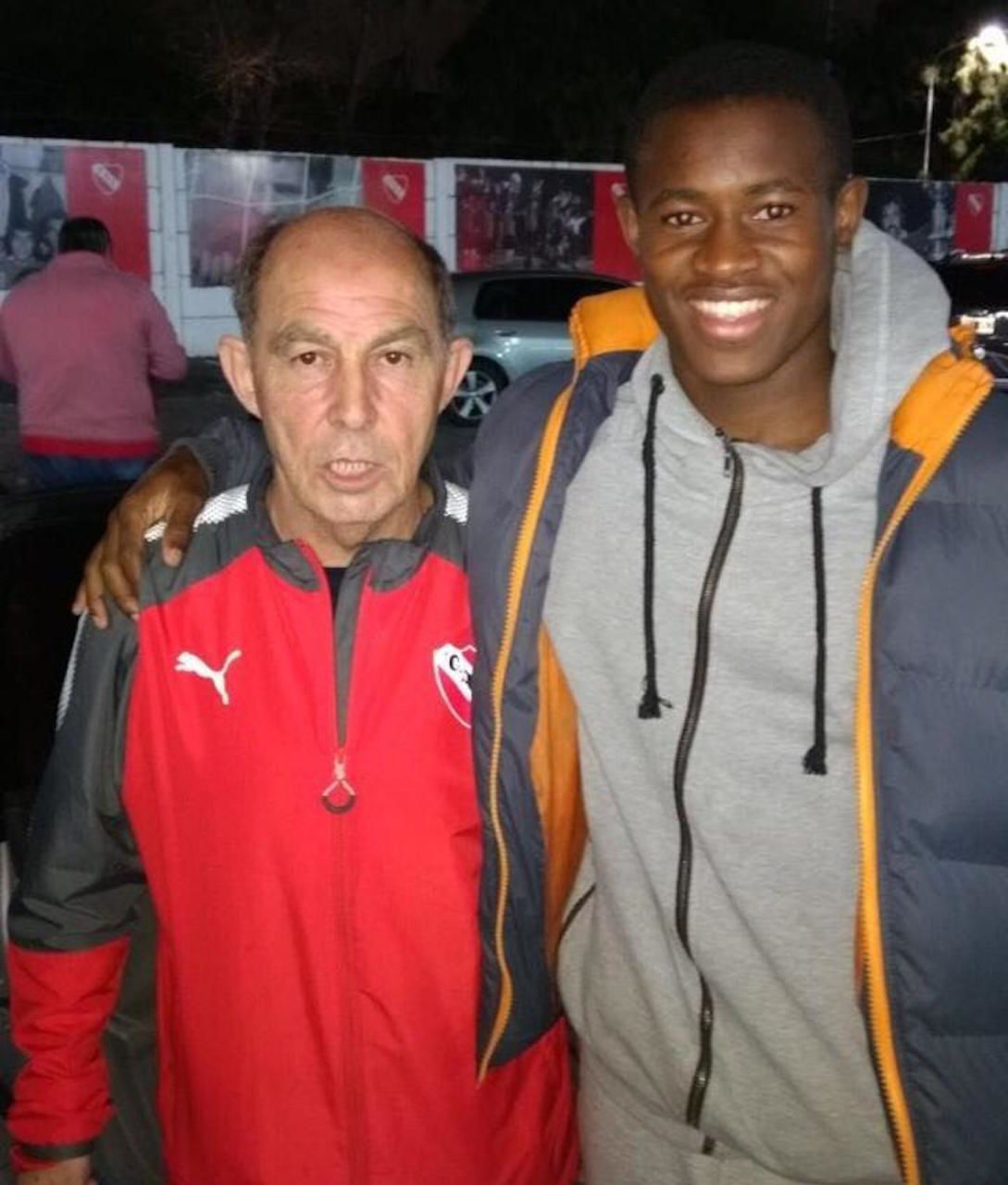 Born in East London, the forward started out at Junior Hammers and the David Beckham academy in Greenwich before playing for Elite Pro Sports with other professionals released from top sides.
He turned out for the likes of Newham, Barking and Ware and attracted interest from Sheffield United, but an agent convinced him and his twin brother Daniel to move to Greek side AO Tympakiou in 2016. From there he made another left-field move six months later to Slovenia with Ljubljana-based club NK Bravo.
When injuries derailed his progress there, he had one destination in mind. Olaoye had long dreamt of playing in Argentina, attracted by the "quality players" and the "crazy fans". So the 20-year-old set about finding an agent and flew out for trials in June 2017.
The language barrier was an issue at first. Olaoye had previously scored Es and Fs in Spanish at secondary school and his new agent didn't speak English, so they found themselves having to use Google Translate in meetings with prospective clubs.
He trained with the reserves at top-flight side Lanus and they recommended him to fourth-division El Porvenir, based in the outskirts of Buenos Aires. He impressed in training and scored a header during a trial match. The club offered him a three-year contract and he didn't think twice about signing.
"I knew something would happen if I managed to get a deal there," he says. "The media there is big, they talk about everything. So when I started making noise there, it was going mental."
The media storm was to be expected given Britain and Argentina went to war over the Falkland Islands in 1982. The conflict still occupies an important place in Argentine society and to this day there are calls for 'Las Malvinas' to be recognised as Argentine. But Olaoye says he was never made to feel unwelcome by fans or teammates.
"I didn't have any problems my whole time there," he says.
"Some of my teammates took to me like that, instantly. They even tried to speak a bit of English or helped me with this and that.
"But some of the players, if I didn't do something right, they'd give me a little push."
He finally came on for his El Porvenir debut against Berazategui in November 2017 after longstanding issues with his residency permit. There he got a taste of the fanatical support Argentine football is famous for as opposition fans rattled the gates and hurled abuse at him and his teammates.
But his lasting memory from that game is that he could have scored the winner with his first touch when the ball came out to him on the edge of the area:
Oloaye talks about how he could have scored on his debut for El Porvenir.
Oloaye talks about his memories from his debut.
Olaoye threw himself into Argentina's football culture by going to as many games as possible in his spare time. That and the steak – "The steak is different!" – are the two things he misses the most since leaving Buenos Aires. He says every football fan should have the chance to go to a game in Argentina.
"It's a different world," he says. "We sat where the hinchada (hardcore fans) are. So in the middle of all that chaos, you're there. Everyone's like this, tight (he simulates being packed in). It's mad, it's absolutely crazy.
"I remember watching a game against a Brazilian club and they scored and the referee disallowed it. The way the fans were going crazy, I've never seen it in my life. Then people were busy swearing at each other in the same section. To experience that is mad."
He talks glowingly of a friendly El Porvenir played against traditional giants Racing Club, going toe-to-toe with the likes of now-Internazionale striker Lautaro Martínez and former Argentina right-back Ivan Pillud. "I even got an assist and they ruled it offside when I was playing on the left," he says. "It wasn't offside, and that would have been 1-0."
Oloaye may not have got the chance to see Maradona, but he met his World Cup-winning teammates Ricardo Bochini and Jorge Burruchaga. He presented Burruchaga, the scorer of the decisive goal in the 1986 final against West Germany, with an England shirt at the British Embassy's celebrations for the Queen's birthday. They exchanged numbers and he still keeps in touch with the legendary striker on WhatsApp, who he describes as a "top guy".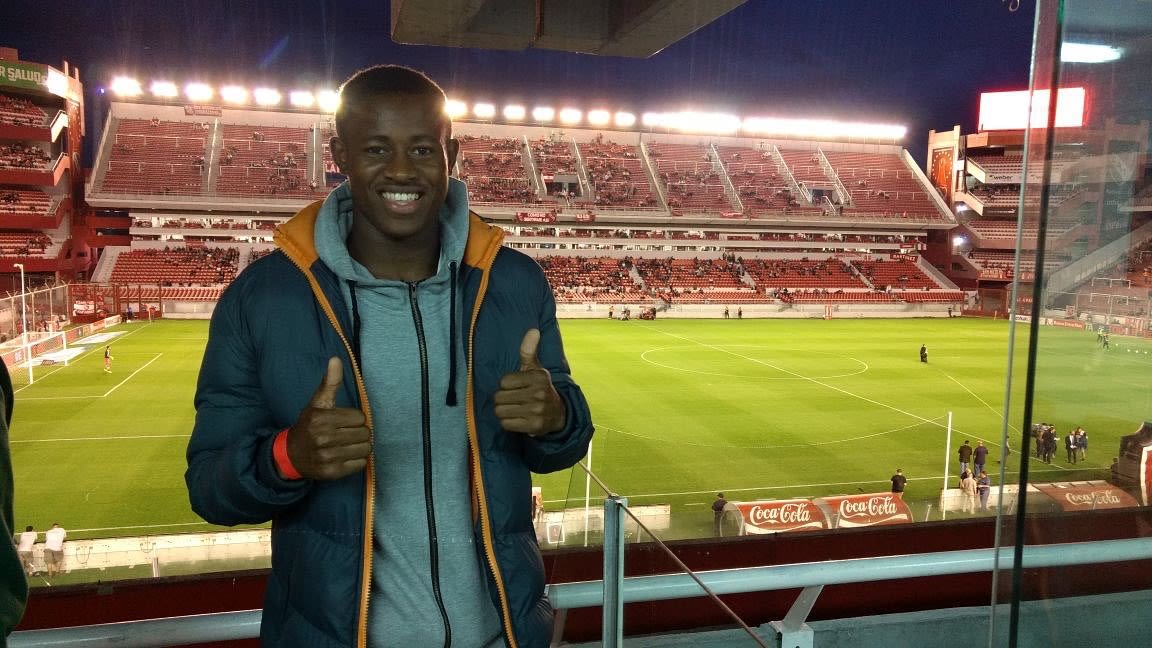 Something even more remarkable happened during Olaoye's time in Argentina – he suddenly learnt how to speak Spanish.
"Three, four months on I started speaking fluently," he says. "I didn't pick up a book, nothing. I was just listening, because I'm in it 24/7, listening to these guys talking.
"At first my pronunciation was terrible. I remember the first month was hard, because you try to speak it and they laugh, but they can't speak your language!
"When I started picking it up, all of them were happy that I was actually trying to embrace their culture. Because it's rare for someone to pick up their language and want to speak it."
Olaoye was keen to stay in Argentina when his time at El Porvenir came to an end in July 2018. He went on trial at third-division UAI Urquiza and looked to be doing well until a studs-up challenge from another teammate ruled him out for three weeks. That, coupled with the residency issues that had held up his debut, meant he returned to Europe that December in search of playing time.
He went from "sunny to cold" again as he chose Norway but struggled to enjoy himself in the lower divisions with Nybergsund and Ardal. The 3G pitches didn't suit the left-winger's style and he says the "level wasn't as good".
Olaoye eventually left in August last year for Jiskra Domazlice in the Czech third tier. He seems to be enjoying his football there, even if the season was paused in October due to COVID-19. Olaoye has been back in London since and is awaiting news on whether the campaign will resume soon.
With four countries outside the UK already on his CV, Olaoye's immediate aim is to make it to the Czech First League to get noticed by clubs in Europe's top five leagues. Beyond that, he hopes to move to the Premier League or his personal favourite La Liga in the next "three to four years".
But he will always be the first Englishman to have played in Argentina. How does that make him feel?
"Crazy proud," he replies. "I hope to have many more achievements in football but that will probably remain the top because that's a mark now in that country and their football, which is something I hold high."
And what of the possibility of returning to Argentina at a later date? Olaoye didn't get the chance to go to Boca Juniors' famous stadium, La Bombonera, when he was in Argentina. Could he see himself playing there?
"Oh, I would love that," he says with a huge smile. "Imagine playing at that stadium, it would be shaking. That stadium is crazy, it's absolutely amazing."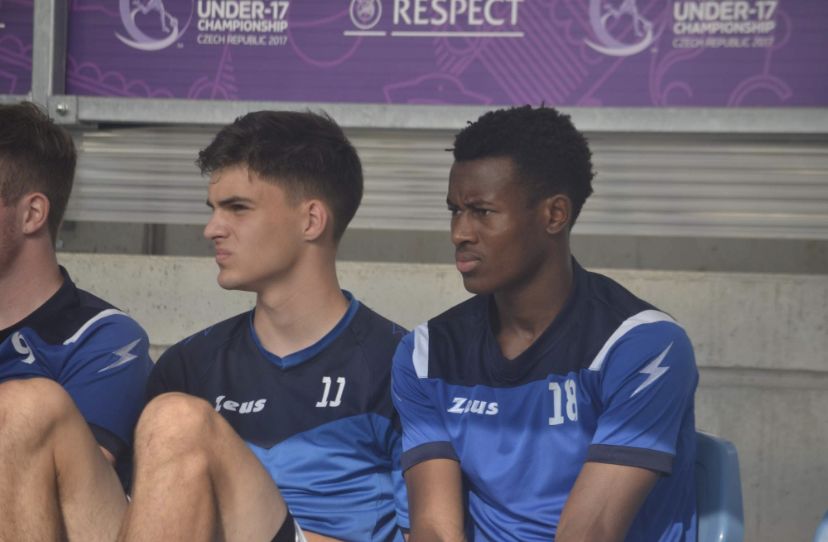 All images courtesy of David Olaoye.