Homes for Ukraine
The UK's response to the Ukrainian refugee crisis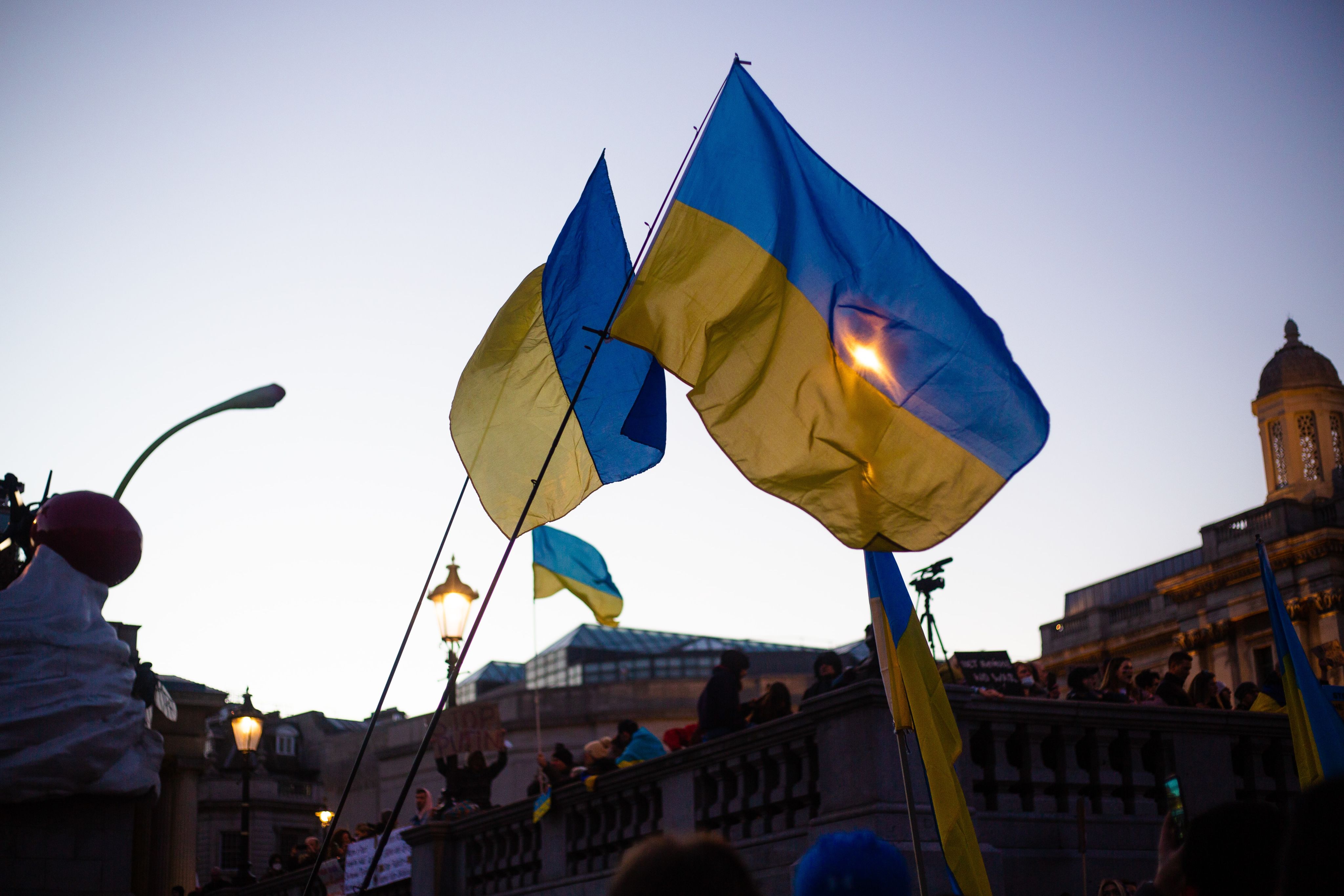 Photo credit: Karollyne Hubert via Unsplash
Photo credit: Karollyne Hubert via Unsplash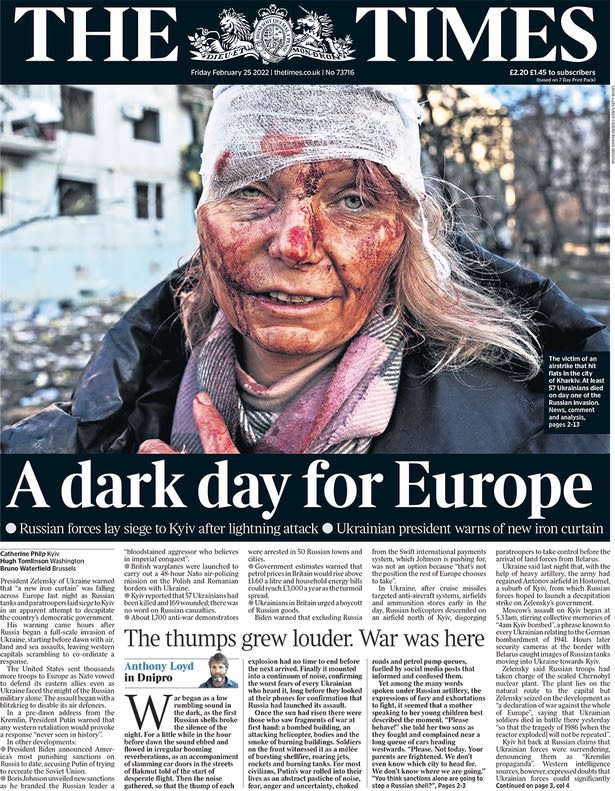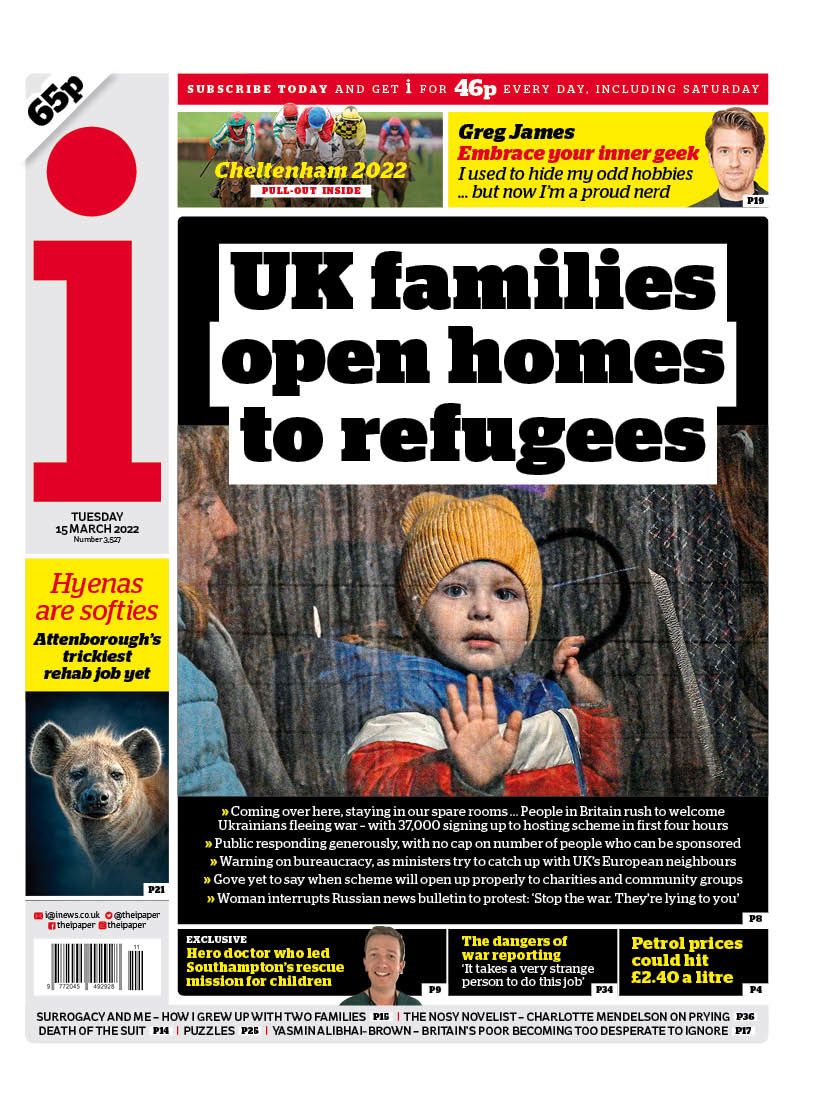 Outbreak
On 25 February 2022, Britons woke up to reports that Russia had launched missile attacks in central and eastern Ukraine.
On 18 March 2022, Michael Gove, the Secretary of State for Levelling Up, Housing and Communities launched the Homes for Ukraine scheme, allowing British residents to host Ukrainian refugees escaping the war.
The Government webpage stated that: "The Homes for Ukraine scheme will allow individuals, charities, community groups and businesses in the UK to bring Ukrainians to safety – including those with no family ties to the UK."
The Homes for Ukraine scheme was to be split into two phases. Phase One would allow sponsors in the UK to nominate a named Ukrainian or named Ukrainian family to stay with them in their home or in a separate property.
Phase Two of the scheme would allow charities, community groups and businesses to help match refugees to hosts. No time scale was offered for this extension, but a government statement stated it would happen 'rapidly'.
Hosts would be required to house their sponsee for a minimum period of six months.
100,000 people registered their interest in the scheme on the first day.
"The scheme draws on the enormous goodwill and generosity of the British public, and our proud history of supporting the vulnerable in their hour of greatest need."
- Michael Gove, Secretary of State, Department of Levelling Up, 14 March 2022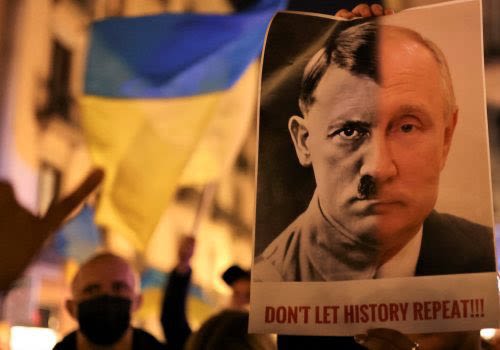 Photo credit: Nacho Doce/ Reuters
Photo credit: Nacho Doce/ Reuters
The First 100 Days
The government was initially criticised for its lax response to the refugee crisis. Critics argued that bureaucracy and a failure to waive the visa requirement for Ukrainian refugees led to a huge backlog in applications, and seemed to many to encapsulate the government's lack of urgency in response to the crisis. By 29 March, only 2,700 visas had been issued under the scheme, out of 28,300 applications. At the time, the UN estimated that over 40,000 Ukrainians were fleeing their country every day.
Less than two months later, over 37,000 Ukrainians had arrived in the UK, sponsored by the Homes for Ukraine scheme. But as the initial problems with the scheme began to disappear, and a regular stream of Ukrainians arrived in the UK, potential new problems caused by oversights in the early stages started appearing in their place.
Reports circulated in national newspapers: stories of Ukrainian refugees being left homeless after the sponsorship broke down, DBS checks failing to pick up criminal records, and councils failing to carry out checks on hosts before refugees arrived.
100 days after the invasion of Ukraine began, patterns are starting to emerge as more and more people report difficulties with the scheme.
Did the government's attempts to speed up the sponsorship process result in a lack of regulation, putting refugees in danger?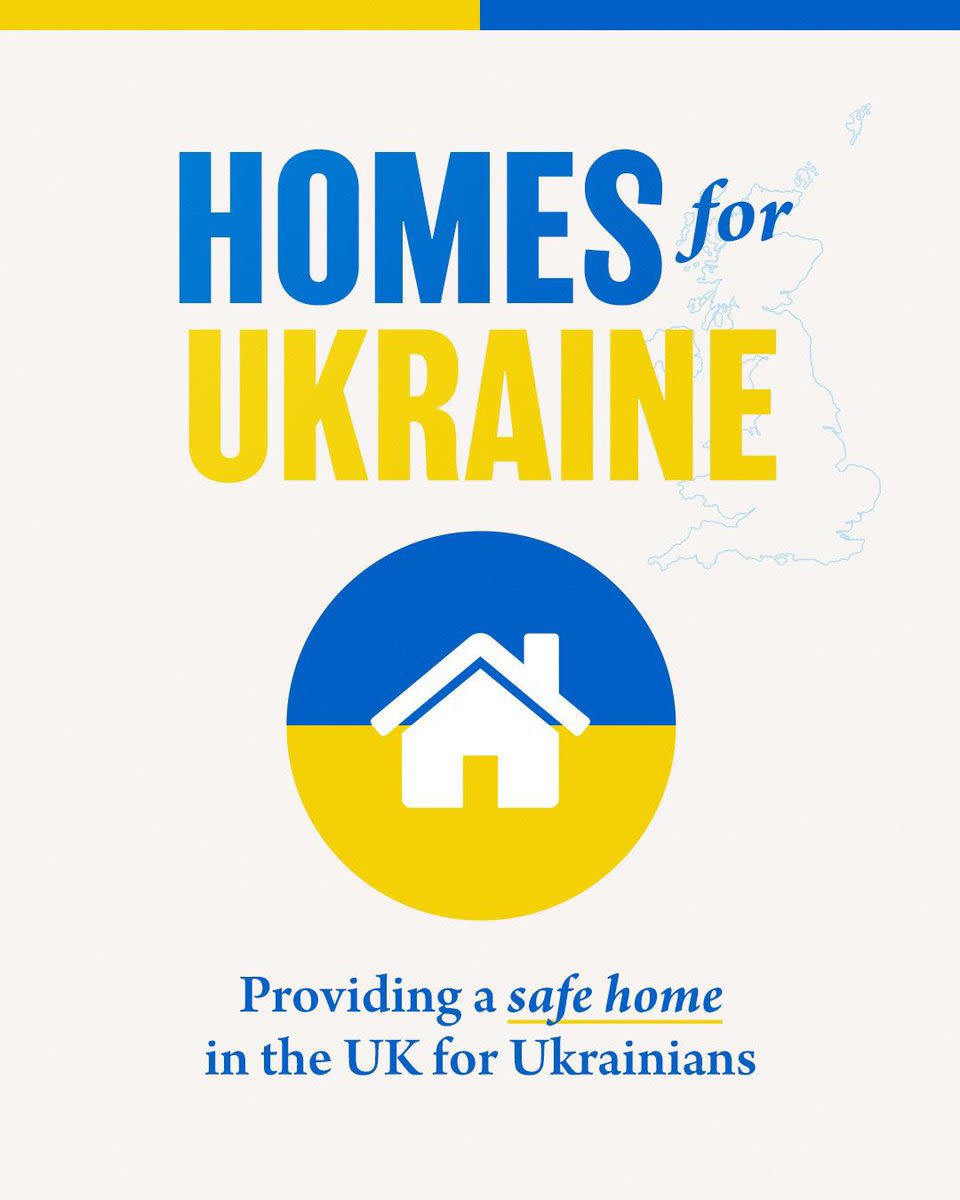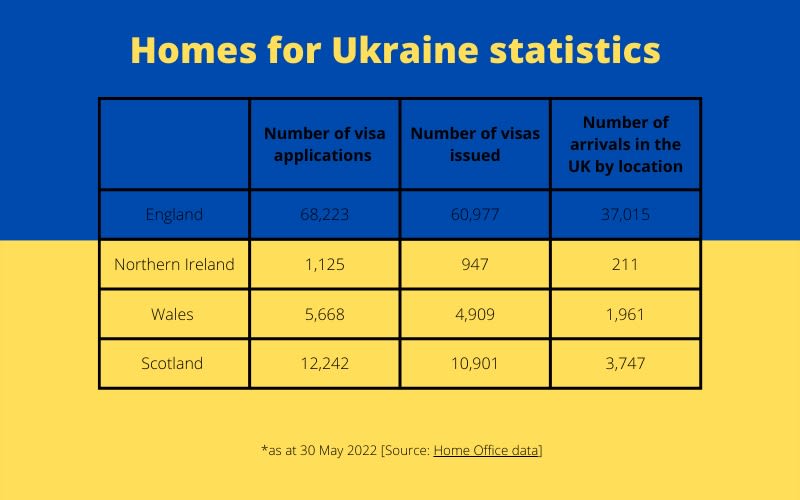 Early Warnings
"I wish they'd listened to us earlier"
In April, the UN's refugee agency raised concerns about the UK's hosting system, calling for "adequate safeguards and vetting measures to be in place against exploitation".
Across the EU, most refugees were being matched with hosts by national authorities and charities, with fewer private arrangements. The UK's departure from this stood out, and for some, was the source of the emerging troubles.
Many argued the UK scheme's dependency on social media to find sponsors and accommodation left vulnerable refugees exposed to dangerous situations, such as ones which see women offered accommodation in return for sex.
On 4 May, the BBC published an article in which a whistleblower claimed as many as thirty percent of all registered would-be sponsors are single men over 40, looking to host single women in their 20s and 30s.
Sara Nathan, co-founder of Refugees at Home, a charity which has been connecting UK residents with a spare room to refugees and asylum seekers in need of somewhere to stay for over five years, has heard accounts of such instances firsthand.
The charity's executive director Lauren Scott warned there should be plans for what happens "for the rare situations in which a placement does not work out" as early as 15 March, in a BBC interview.
Nathan said: "I wish they'd listened to us earlier on about safeguards around matching.
"Matching on social media is so dangerous, there is no regulation and you are exposing vulnerable people do potentially dangerous situations."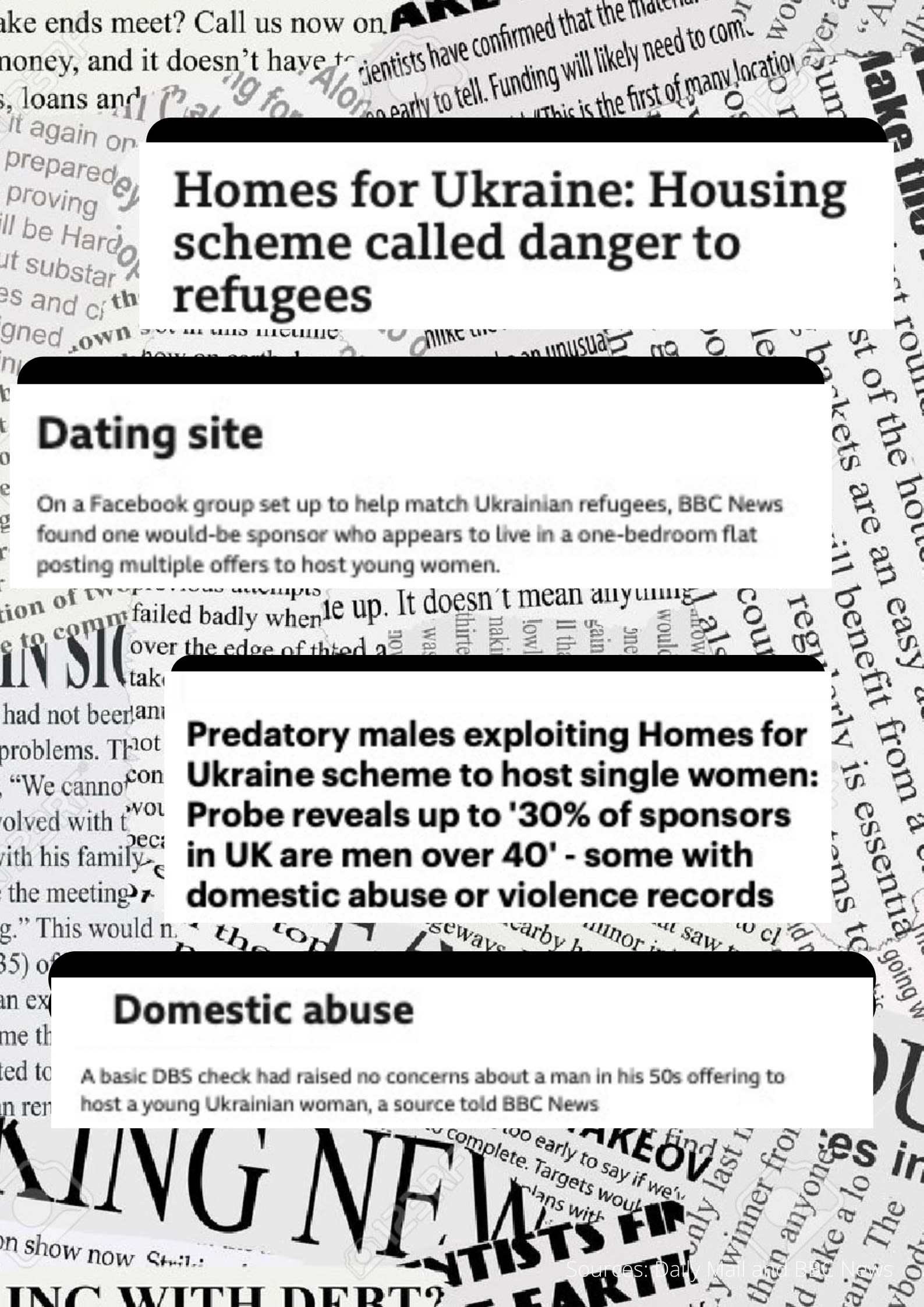 Selection of headlines from the Daily Mail and BBC.
Nathan argued this issue was worsened by poor regulation at a local level, where councils failed to conduct DBS and home checks on sponsors to ensure the pairing was suitable and safe.
In one instance, a man from Croydon had been hosting a family of Ukrainian refugees for 53 days without receiving a DBS check, or visit from the council.
A spokesperson for Croydon Council said: "We have contacted all Homes for Ukraine sponsors on the list the Government has provided to us, and in the vast majority of cases we have received a response and completed first home visits.
"We would urge any sponsors who have not received our initial email to please get in touch as soon as possible."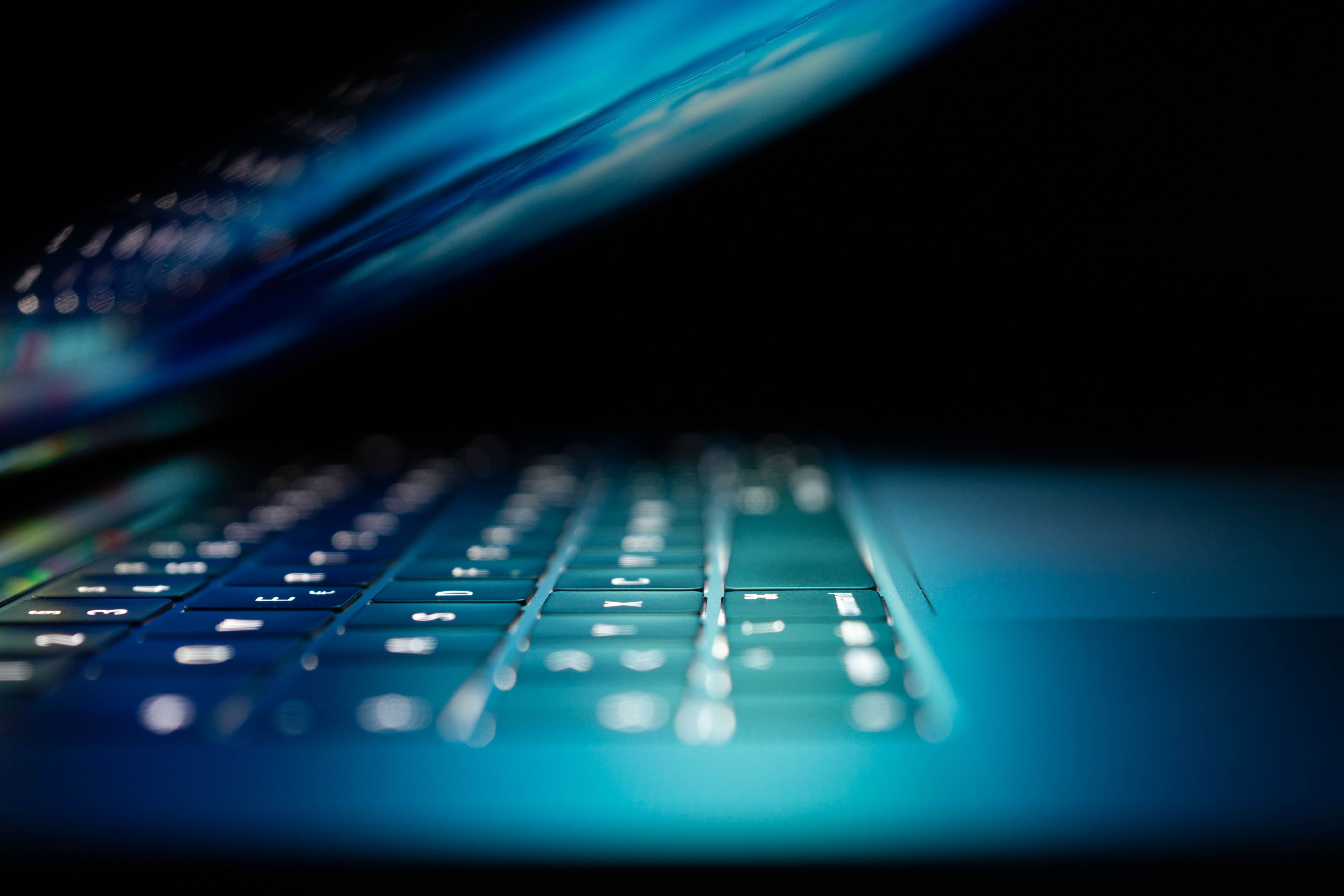 Breakdown
Throughout April and May, community organisations began to raise concerns about a rising number of refugees who were reportedly being made homeless after relationships broke down between themselves and their hosts.
Such cases reported instances in which well-meaning hosts failed to consider the enormity of the commitment until the refugees arrived. The breakdown of relations amongst hosts and refugees was also attributed to local council failures to provide the monthly £350 'thank you' payments to hosts, or the £200 interim payment to help with subsistence costs.
Both scenarios created tension, adding to the trauma the new refugees faced. Nathan believes such issues could have been avoided if the government had provided more initial guidance on making the decision to host.
"We are seeing well-meaning hosts sign up to sponsor a refugee with no understanding of the commitment and scale of responsibility that is required.
"These refugees are coming from a war zone, they are deeply traumatised, and helping them to create a new life by inviting them into your home is not a decision you should take lightly.
"We are still in the early stages of the scheme, but there is a pattern of issues emerging, and I think they do come from the speed at which the scheme was set up without enough support for new hosts."
Nathan says although charities such as Refugees at Home are providing support for hosts, they are worried that the coming months will see more issues emerge as the six month minimum stay passes.
In response to such reports, the government said it does not recognise the claims that large numbers of Homes for Ukraine applicants are being left homeless.
A Government spokesperson for the Department for Levelling Up, Housing and Communities said: "There are robust safeguards in place for the Homes for Ukraine Scheme.
"Relatively few Homes for Ukraine sponsorships are breaking down but where this does happen the Government is working with councils to re-match guests with a new household."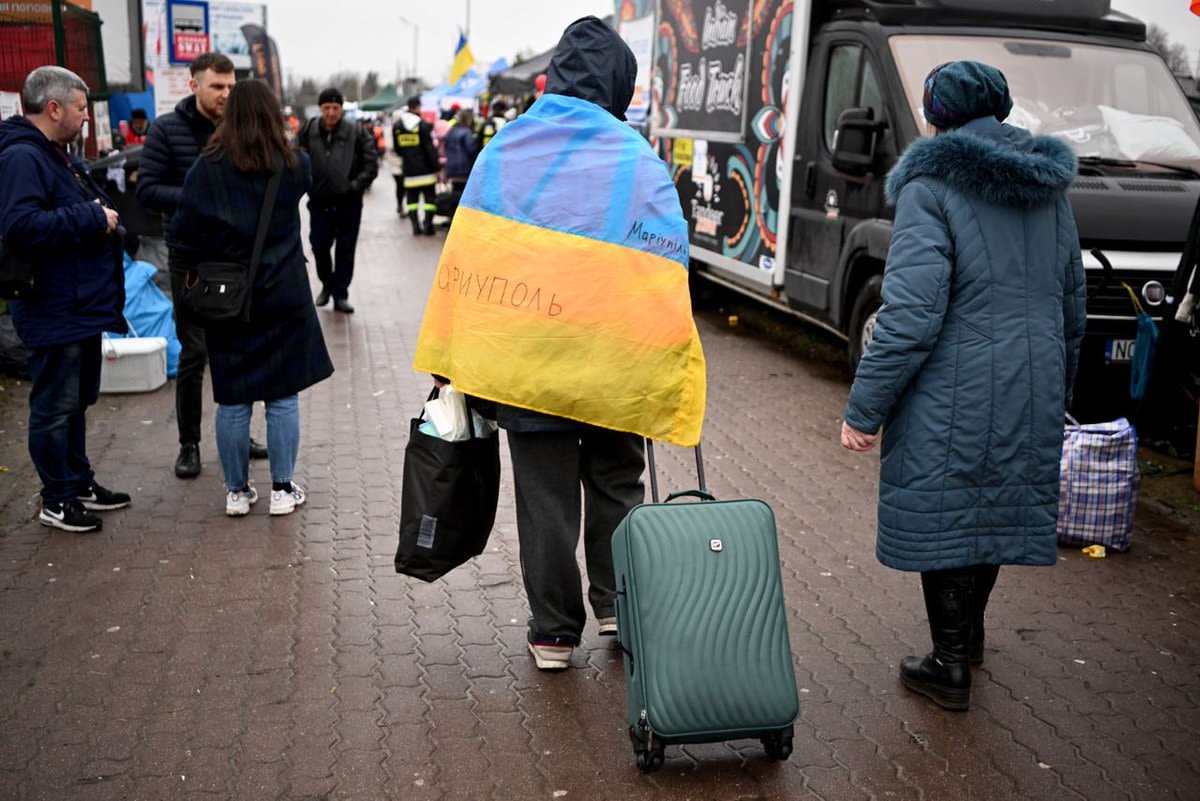 First-hand
One of the first people to sign up to the Homes for Ukraine Scheme was Paula King, who offered her spare room in Richmond, London.
King sponsored Vasilinia, a 23-year-old ultrasound nurse, who she matched with via Facebook.
Ukrainian-born Vasilinia had never left her home country and left her parents and fiancé behind in her move to the UK.
She arrived in the UK on Good Friday.
King spoke about the stress the application brought for both her and Vasilinia, and what she wishes the government had done differently.
"It was like a dark zone, you didn't get any information at all."
"They had no preparation time, they had nothing in place."
"I wish the Government could be a little bit more pragmatic considering the seriousness of the issue."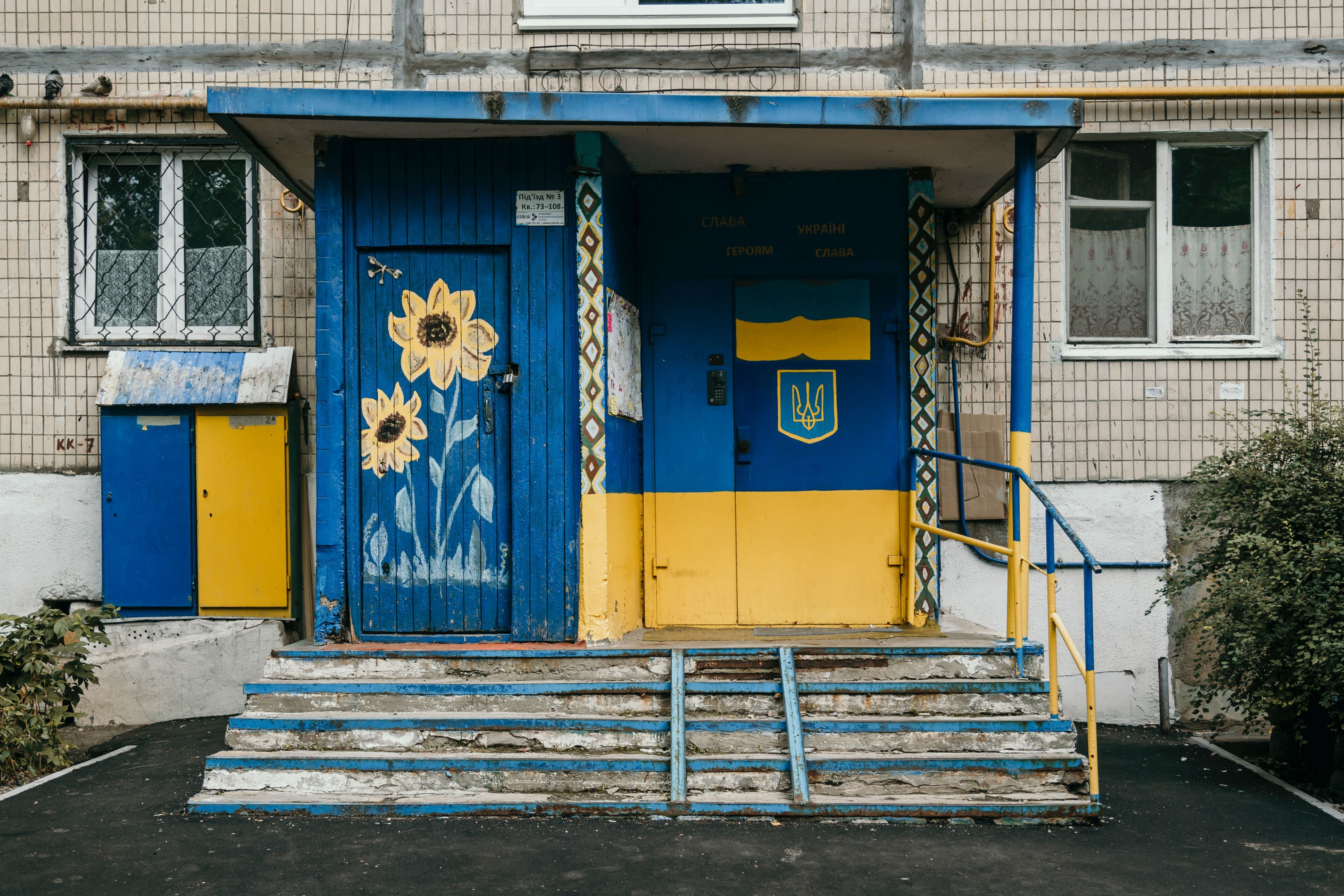 In your area
Find out how many Ukrainian refugees have arrived in your area under the Homes for Ukraine scheme.
Photo credits:
Cover image: Karollyne Hubert via Unsplash/ Outbreak images: The Times/ i Paper/ Quote image: Nacho Doce and Reuters/ The First 100 days image: Official Government advert/ Early warnings image: Phillip Katzenberger via Unsplash/ Breakdown image: NEXTA TV via Twitter/ First-hand image: Marjan Blan via Unsplash