How has Coronavirus affected the future of live comedy ?
Three comedians speculate on the future of their industry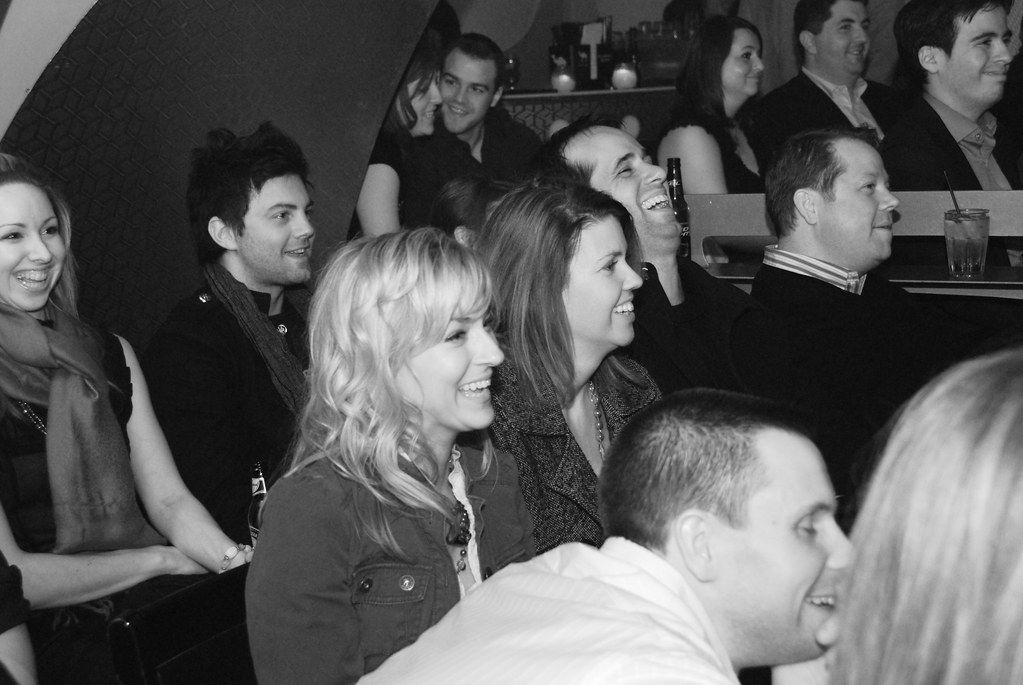 Stand-up comedy's pathway is rigid and gruelling. You start by performing at open mic nights, perfecting a five-minute set at every dingy pub and basement that will have you. 
After years of developing your material and 'comedy voice' you might enter competitions and perform the Edinburgh Fringe in hope of agent recognition. Only after hundreds, potentially thousands, of gigs would the club circuit open its doors and TV work be possible.
But when Covid struck, pubs shut, comedy clubs closed and the fringe was cancelled.
Live comedy was put on ice.
Comedians, looking to find new ways to tell jokes, turned to their phones and soon a viral video arms race began.
Of course, the viral comic pre-existed the pandemic. Mo Gilligan used Instagram to propel himself to a Bafta and Netflix special. A decade earlier, Limmy became one of Britain's most respected comedy voices by blogging comedy skits and releasing daily podcasts.
But now fresh-faced open-miccers have realised they can garner more recognition online in months than they would receive in five years on the circuit.
Has the practicality and prominence of IGTV, Twitter and Tiktok changed comedy's pathway for good? Will budding comedians see live comedy as a worthwhile endeavour when the rewards of making online content are so much more tangible? Will there even be any venues to return to?
"Now being just a live stand-up act won't exist as much."
Horatio Gould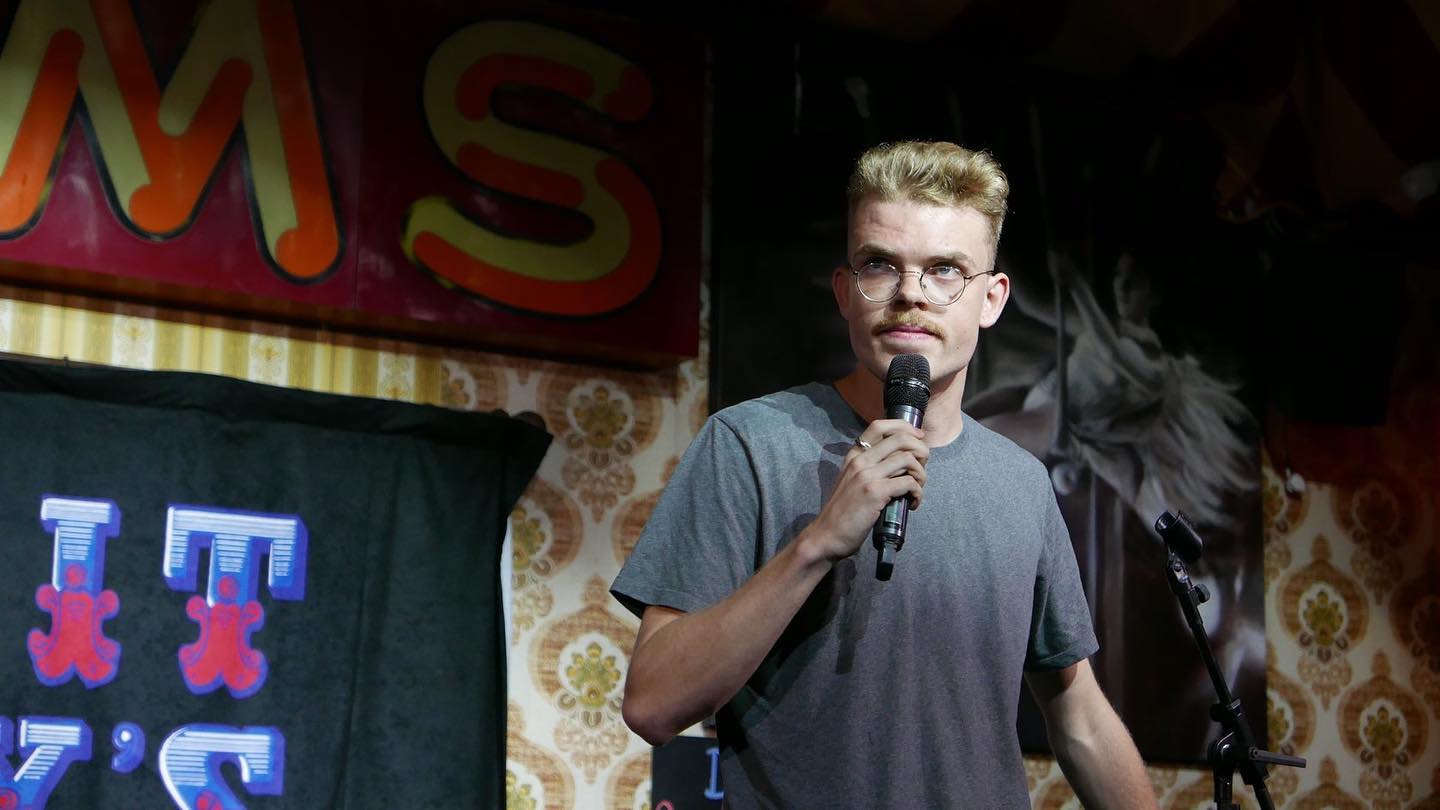 Horatio Gould, 24, was on the cusp of graduating from London's open mic circuit when Boris Johnson announced last March's lockdown. He has since started a successful podcast and amassed 681,000 likes on TikTok. 
Though eager to return to the stand up circuit, Gould said: "This year's been great for me in many ways. There was a power vacuum that happened in comedy which gave a huge leg up to a lot of people who were only five years in but understood internet humour and how to work editing; things comedians starting 15 years ago never learnt to do.
"In stand up if you're gigging for three years you may only have a good ten minutes of material to show for it. 
"Compare that to three years of making funny sketches - you can have 30, 40 funny sketches that would just exist in a place. I love that. Stand up feels so ephemeral and will disappear on contact with air. Videos feel very meaningful because they're archived and 'exist.' 
"It also gives a different type of buzz. Stand up always feels like a mistress in a metaphorical sense. It's so in the moment, so short term and a bit hedonistic. But making things, working hard and putting something out there feels more marriage based.
"I don't worry about live comedy disappearing though. Live comedy is fairly recession proof. You don't need government grants for comedy. You need the backroom of a pub, a microphone and a speaker.
"But now being just a live stand-up act won't exist as much; people aren't going to be able to make money from live comedy. 
"You hear stories from 20 years ago where you'd have comics making £500 for three sets on a weekend – that's gone so you have to have other things."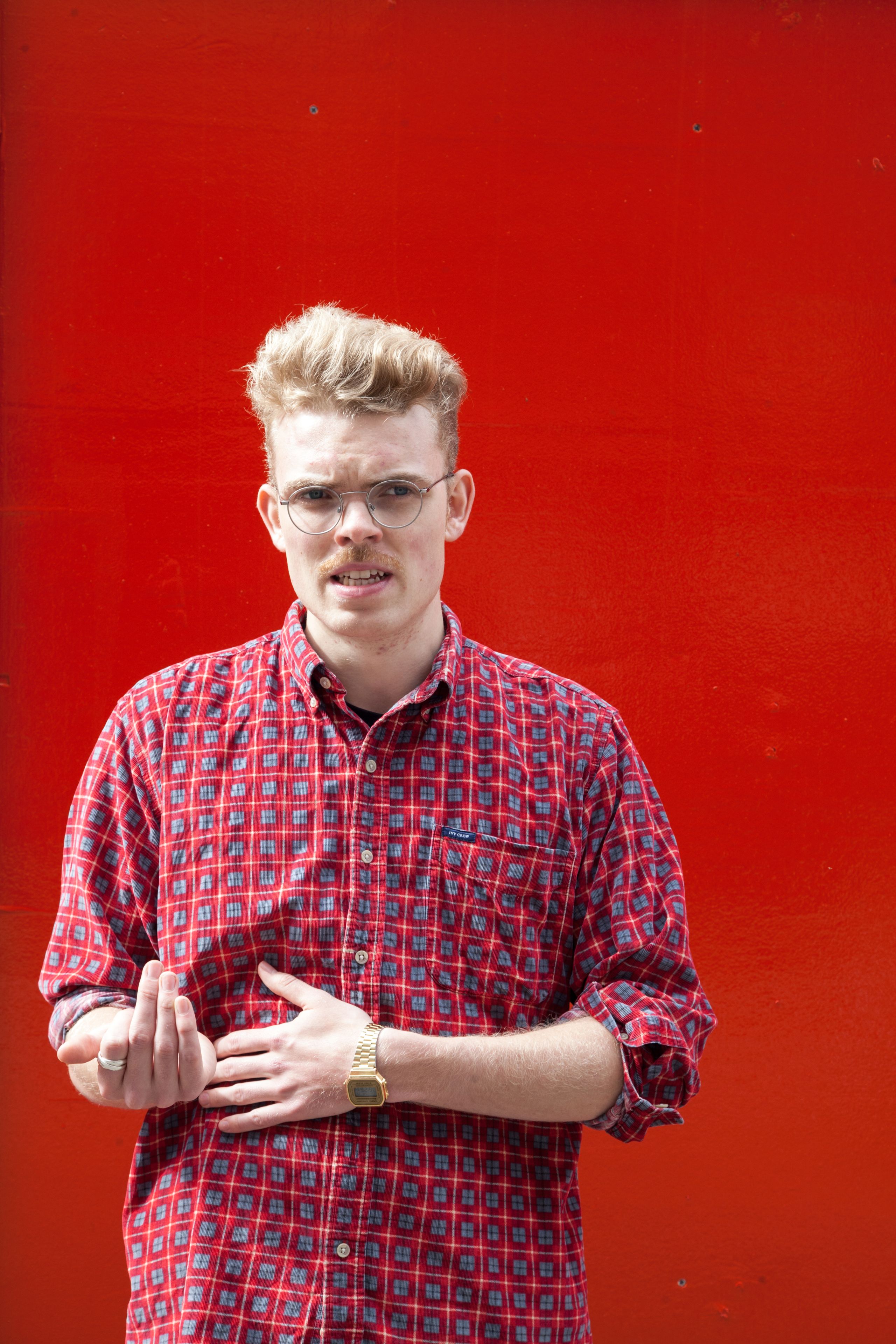 "TV shows are only hiring people who've got 50,000 followers because they need those followers to watch the tv show."
Jacob Hawley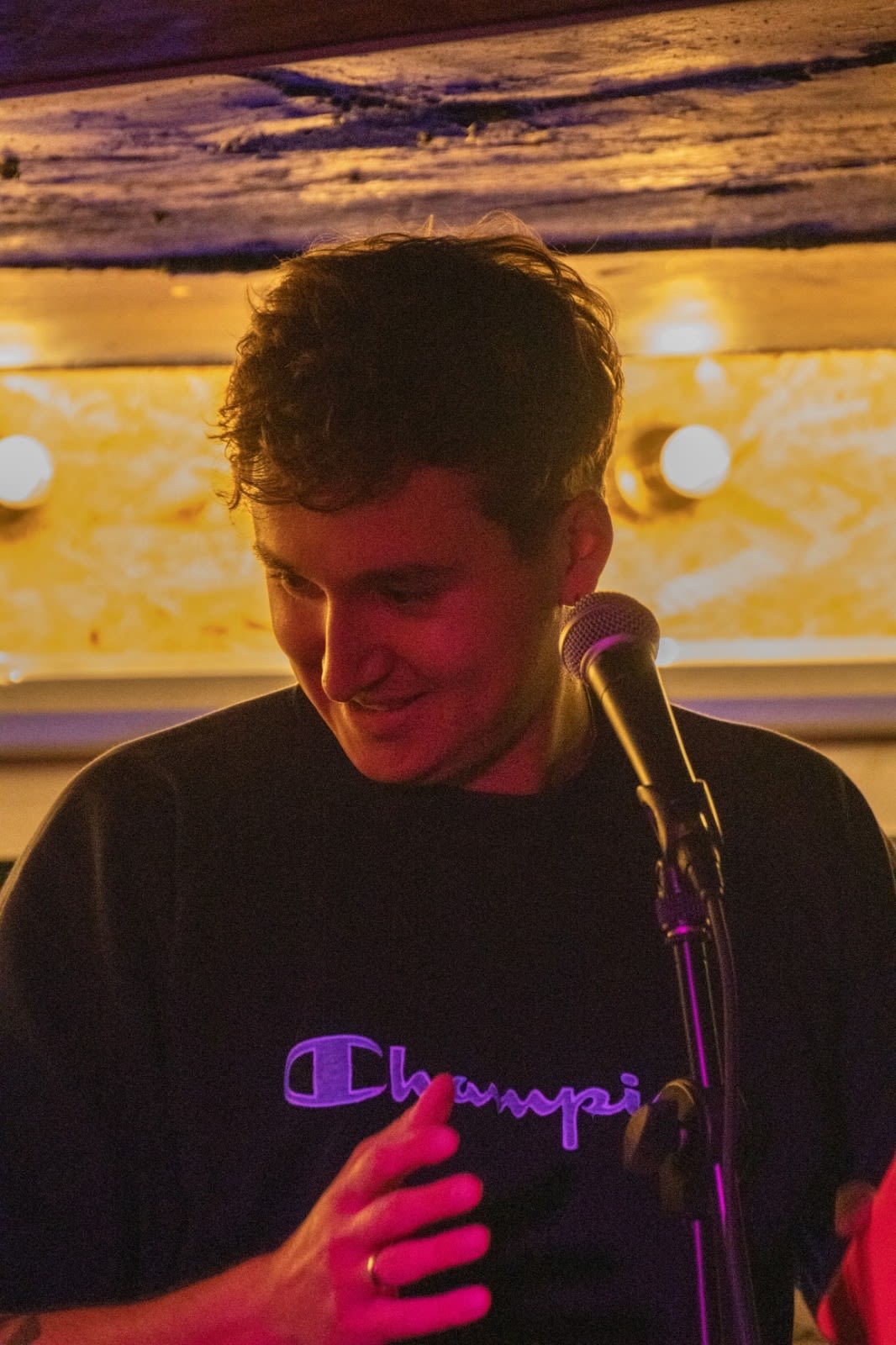 Photo Credit: Alex Carteledge
Photo Credit: Alex Carteledge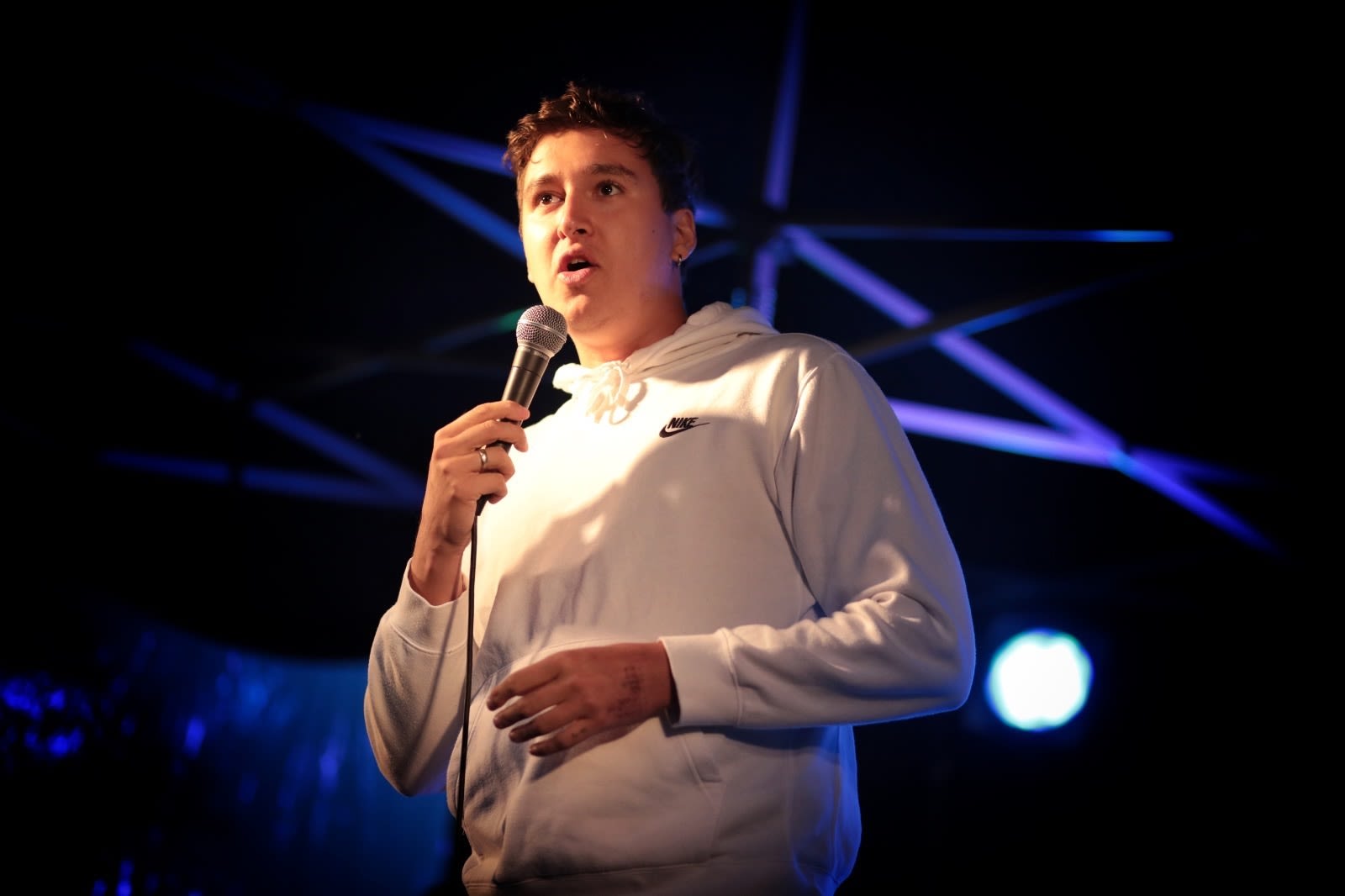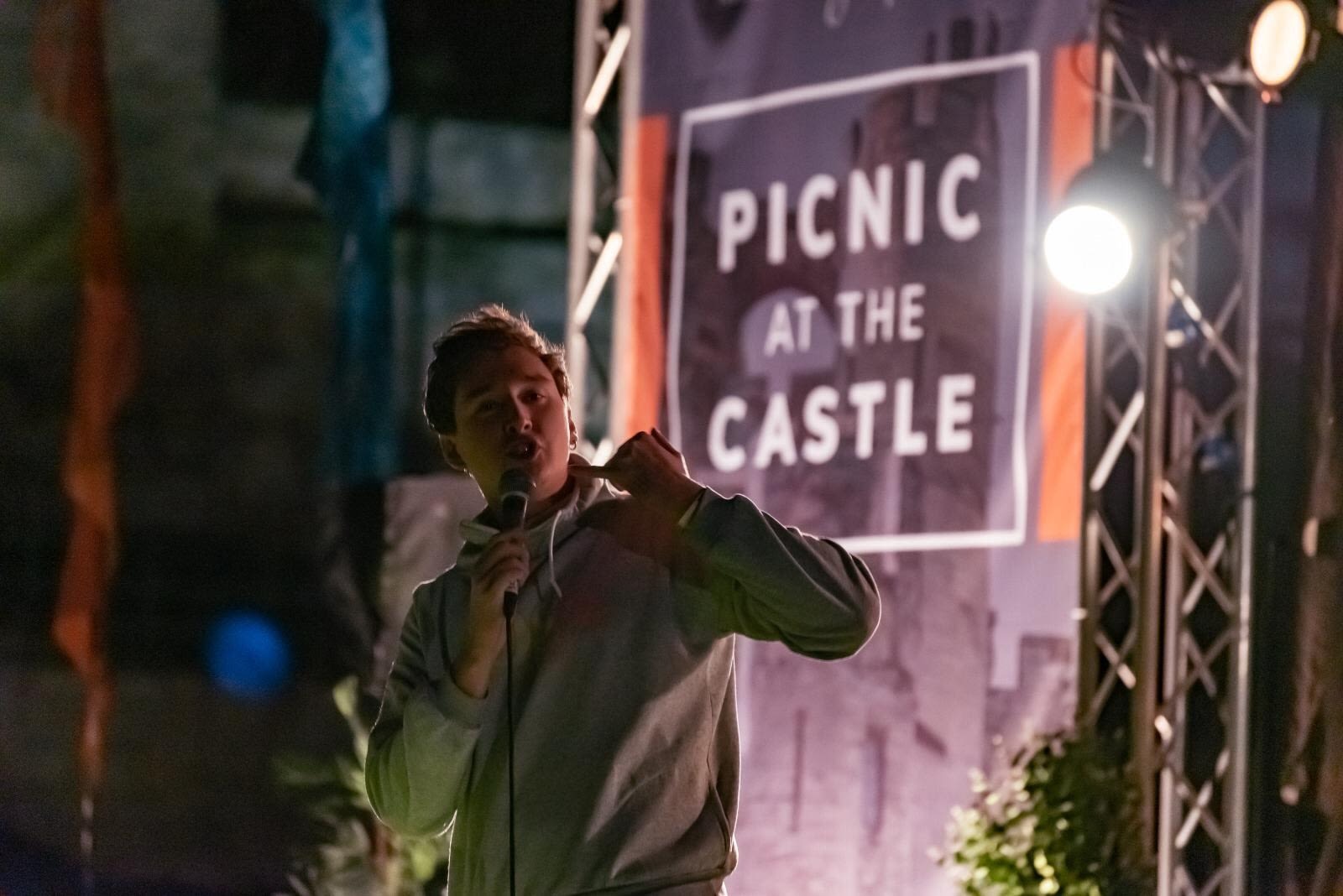 Conversely Jacob Hawley, 29, a full-time stand up with a BBC Sounds podcast, did not go down the online route. 
He rarely posts stand-up on Instagram and has never set up a TikTok.
Last March's lockdown saw Hawley lose a commissioned sitcom pilot, all his live work, and be deemed ineligible from receiving government support having only been self-employed for two years, a year less than is needed for the Self-Employment Income Support Scheme to provide 50% of self-employed profits.
This all happened as Hawley was about to becoming a dad for the first time.
While Hawley frantically set his sights on paying the bills through zoom gigs and script commissions his contemporaries sought viral recognition and inadvertently turned the industry on its head.
Hawley said: "Three years ago you'd say, 'I've got a small following on Instagram but when I get this tv show, I'll get more followers.' That's the opposite now – tv shows are only hiring people who've got 50,000 followers because they need those followers to watch the tv show.
"The path that I did just doesn't exist now and if you're waiting for that to return, you're going to be waiting a long time - the competitions aren't running, Edinburgh's not running, there aren't those hundreds of gigs to do.
"It wasn't great living that either. A lot of people look at that and think that sounds hard work when I could just sit in my living room filming myself and get a few thousand followers.
"There are times where I'll see comics who are a bit greener than me on Instagram with 30,000 followers and think 'how has that happened?' And then I'll see they have millions of followers on TikTok.
"That's going to be the pathway now. There will be a new TikTok in a year or two and it's about jumping on it, being really hard working and innovative and then just pushing that.
"But I've missed the boat. I'm way too late now.
"Since the age of 12, I wanted to be a stand up, that was my dream. I'm really proud of those podcasts but they weren't the dream. 
 "Stand up still makes me feel something really visceral and exciting. I'll never get that with podcasting - I'll never walk out of an interview and go "oh my god I'm podcasting again!"
 "I did my first online gig in May last year and nearly cried after it because I had forgotten how much I love it and what it means to me.
 "I don't think zoom gigs will replace live gigs, but they won't disappear."
"I have lots of high hopes about how this has shaken up comedy in a really good way."
Kathy Maniura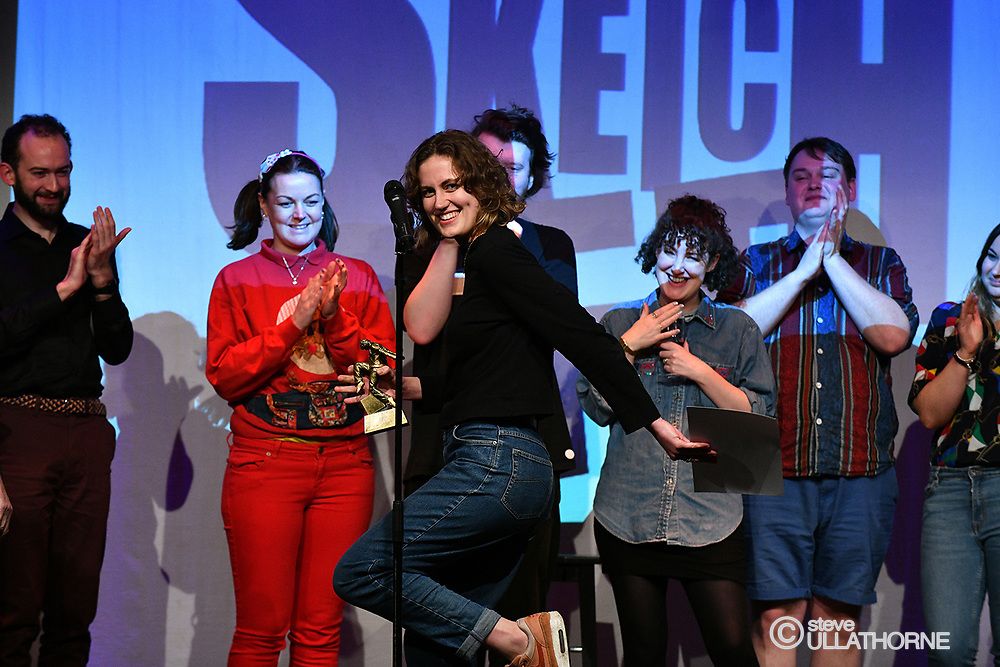 Kathy Maniura winning the Sketch Off comedy competition in March 2020. Photo Credit: Steve Ullathorne
Kathy Maniura winning the Sketch Off comedy competition in March 2020. Photo Credit: Steve Ullathorne
Once we have jabbed our way out of the Covid crisis, working comics like Hawley will return to comedy clubs. Audiences, desperate for some cheering comic relief, will also come back. 
But with online comedy being the new pathway will the open mic circuit return?
Funny Women semi-finalist Kathy Maniura, 25, was a regular open mic comedian who would perform alone and as part of a duo called Horseplay, alongside comedy partner Derek Mitchell.
Maniura believes though there may be fewer open mic nights, they will be of better quality.
Maniura said: "I think I have lots of high hopes about how this has shaken up comedy in a really good way.
"I love performing but more often than not open mic gigs are stressful and you're turning up somewhere random and you don't know how many people are going to be in the audience.
"But it should be fun, and I think I've been taking quite a lot of time to consider what it is about this that I enjoy and find fulfilling.
"Open mics allow me to write material, to meet people, and get inspired but they were a means to an end and I think Covid has made me realise that there are perhaps different means to that end.
 "I hope that we move towards a place where everyone thinks – 'that was all too much, why don't we do this once a month, and really curate it.' People want better experiences.
"As comedians and creatives, we all want to be around each other, and working with each other, and I hope there is an enthusiasm and urge to create those spaces that would facilitate people."