Independent gyms and training centres hit hard by Covid-19 insecurity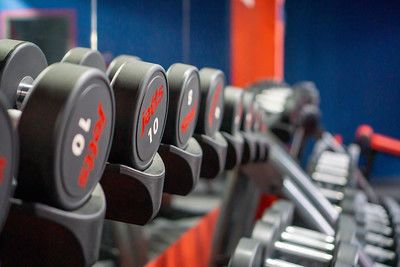 The owner of an independent fitness club in south London has stated the sector needs consistency after gyms reopened last month. 
Her comments reflect the findings of a report released by UKactive in partnership with 4global and GGFit that outlined the impact that the pandemic had on the sector.
The Independent Fitness Clubs Benchmarking report stated that gyms saw better than average growth through September and October 2020 after clubs re-opened, however, the second lockdown in November saw a crash in member numbers. 
Reena Vyas, owner of London Martial Arts and Fitness Academy said: "It's been extremely difficult for a gym, the hardest part has been the unpredictability, one minute we're open and the next we're closed. 
"A gym requires a commitment and dedication from someone, it's not like a restaurant where you walk in, have your meal and walk out. 
"But, people these days are understandably scared to commit to anything because they don't know when or if they're going to be able to continue."
Gyms reopened on 12th April as part of stage two in the Government's four stage plan to permanently end all lockdown restrictions by 21st June. 
However, despite a surge in outdoor exercise during the coronavirus pandemic, there is concern amongst some gym and training centre owners that a post-lockdown membership surge will be key to the sectors survival. 
Vyas said: "I'd hope for a spike in memberships but we need more to be done to send positive messages about health and fitness, we need to promote the importance of health. 
"We have three year olds coming in here to train, we have children, adults, professionals and amateurs, we impact every age range and every aspect of the local community. 
"The government support has been very helpful, but rent doesn't change, and it hasn't covered our basic costs to keep us going." 
Data from the Office for National Statistics shows that outdoor exercise saw a surge in popularity during 2020, particularly during lockdowns.
Between 7th and 11th April 2021, 28% of working adults worked exclusively from home.
76% of people who only worked from home in this period had left home for exercise in the previous seven days, compared with 52% of people who only travelled to work. 
Meanwhile, data provided by The Independent Fitness Clubs Benchmarking report found that Average member count at clubs in 2019 was 594 and that the total dropped by 13% to 515 in 2020.
The six-month period between July and December 2020 saw a reduction of 39% in total visits to clubs from 5.1 million to 3.1 million compared to 2019. 
However, by December the number of active gym members recovered within 1% of 2019's levels, suggesting an appetite to return to gyms and training centres, albeit with fewer total members. 
The report considered an active gym member to be someone who has attended their gym at least once in the last month.
This is likely to have changed following the introduction of another lockdown on 19th December 2020. 
In an attempt to counteract the knock to membership numbers, many gyms are offering short terms deals to entice punters away from five kilometre runs once restrictions end for good. 
Vyas said: "We're running a 50% off offer right now and over the summer, in part because we have too, we have to try and stand out and win people back. 
"It's tough, but it's tough for everybody at the moment so we'll continue to do that. 
"It's just about awareness and making people feel safe, fitness is a positive thing no matter what's happening in the world." 
Gyms and training centres have been at the centre of a prominent debate since the start of the pandemic, with several e-petitions being set up calling on the government to allow gyms to reopen or remain open. 
One petition, which requested that gyms remain open in the case of a spike in Covid-19 closed 12th February 2021 with 621,442 signatures, having been debated by Parliament 23rd November 2020. 
There were also several public demonstrations in an attempt to raise awareness about the importance of gyms, ranging from public protests to professional rugby player James Haskell riding an orange tank around Central London.  
Whilst gyms, training and leisure centres have been open in England since 12th April, they only opened in Wales from 3rdMay as part of Wales' exit from Covid-19 restrictions.