Life in the UK as a refugee
70 years of the UN Refugee Convention
A refugee is a person who:
'owing to a well-founded fear of being persecuted for reasons of race, religion, nationality, membership of a particular social group, or political opinion, is outside the country of his nationality, and is unable to or, owing to such fear, is unwilling to avail himself of the protection of that country.'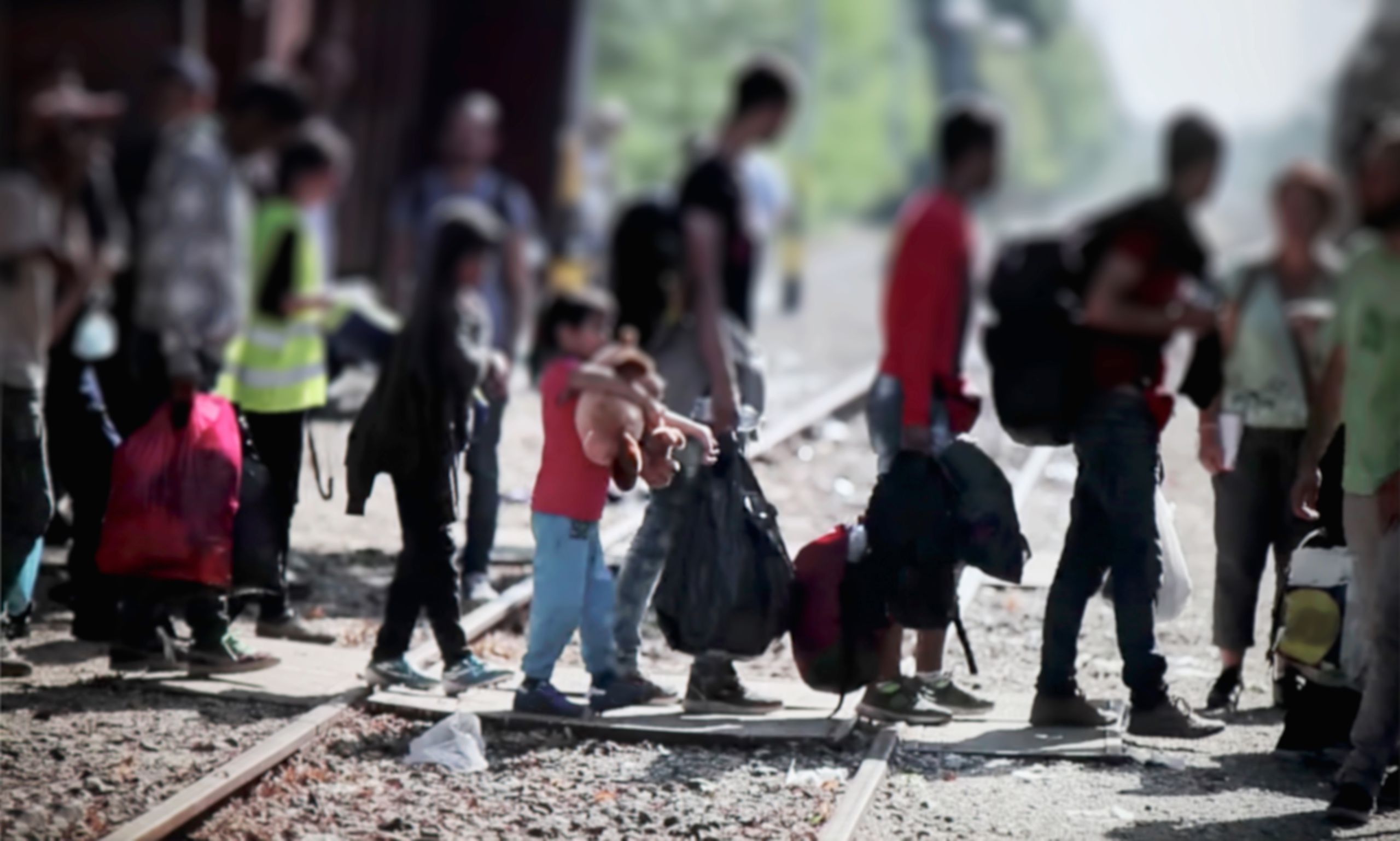 Refugees are some of the most vulnerable people in the world, fleeing conflict, violence and persecution in search of safety and refuge elsewhere, often making dangerous journeys and crossing multiple borders on the way.
They often arrive at their destination with next to nothing, having left behind their homes, belongings, friends and even families.
International law protects the rights of refugees, but millions of people are still forcibly displaced every year.
According to the UN Refugee Agency (UNHCR), 24.6 million refugees fled their homes in 2020, and around 1 million children were born into refugee life between 2018-2020.
The UN Refugee Convention 1951
The UN Refugee Convention 1951 outlines the rights of refugees and the legal duties of states to protect them.
At the core of the convention is the principle of 'non-refoulement,' that is, protecting refugees from being forced to return to a country where they're likely to face persecution and human rights violations.
To mark the 70th anniversary of the Convention, refugees who arrived in the UK in each of the seven decades came together to recreate the iconic image of the original signing.
But this time, instead of a legal document being signed, it was an orange heart, a symbol of support for refugees.
This event was organised by Together With Refugees, a coalition of refugee charities and organisations working towards a fairer, kinder and better way to support refugees in the UK.
The refugees taking part have fled a range of different conflicts, including the Hungarian uprising, Idi Amin's regime in Uganda and war in Syria.
The timeline below shows some of the conflicts that forced refugees out of their home countries.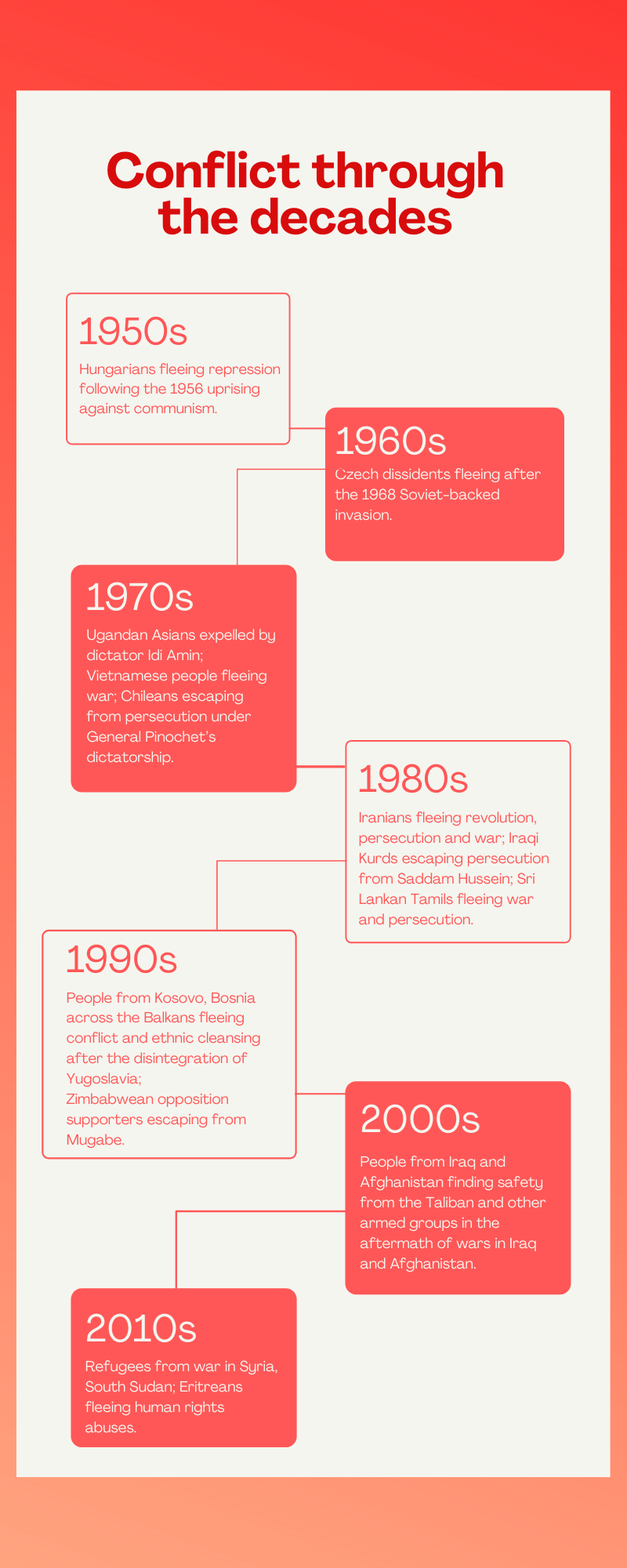 Ibrahim's story
Ibrahim Dogus, 41, from Lambeth spoke about his experience coming to the UK as a refugee in the early 1990s.
Leaving Turkey
Ibrahim was born in Turkey to a Kurdish family. Since WW1, Kurds in Turkey have been persecuted by the state, with attacks on political activists and members of marginalised groups.
Because of Ibrahim's father's political activism, the family were constantly on the move in Turkey.
Ibrahim said: "We never lived in one city as a family together longer than a couple of years, because either my father had to run away to a different city, or we'd have to move all together.
"The longest we lived in one city was about six years, and even there, we were separated from my father who was away from us for about four years."
Targeted by the state, Ibrahim's father eventually fled Turkey in 1991 and came to the UK seeking asylum.
In 1993, he was granted refugee status.
Thanks to refugee family union (the legal process that allows a refugee to be reunited with their family members), and after more than a year of waiting for visas and paperwork to be completed, Ibrahim and his family were brought over to join his father in London in 1994.
Life in London as a young refugee
Ibrahim was just 14 years old when he first arrived in the UK.
The family settled in Hackney initially but ended up moving all around north London throughout the years, staying in a number of temporary accommodations.
He said: "As a child, it was not easy to move into a new world with no language skills, with no idea about the history and culture of the country, so it took a long time for me, and others like me, to settle and start building a life here in the UK."
Ibrahim found support in London's large Kurdish and Turkish community, and regularly attended a community centre where he was able to socialise with others who were going through similar struggles.
The community centre helped refugees, asylum seekers and other migrant families in the area struggling to integrate by providing translators and interpreters who helped make phone calls to the council and local schools on their behalf.
Later, when he was 19, Ibrahim became the chair of that same centre where he stayed for 10 years, helping to support younger generations facing a similar struggle.
Adapting to an English classroom
Ibrahim explained that school was a difficult place for him when he first arrived as a teenager.
Because of his age, he was placed straight into a Year 10 class, unable to speak English and surrounded by a sea of other children born and raised in the UK who he couldn't communicate with.
He said: "There were no provisions, funding or resources in place to help us learn English, or to prepare us for GSCEs the following year, so we just sat in the classes, waiting until 3pm every day, understanding literally nothing, and just trying to grasp the little that we could.
"I think the other kids just thought that we weren't smart. Then bullying in the classroom would start, and kids would throw papers at you or take your stuff away from you, but you wouldn't be able to complain about it to your teacher because you don't speak the language."
In Year 11, Ibrahim was able to engage more through sports, organising football games to play together at break times. 
"It made us feel like we could actually feel part of something. That we could socialise and feel that things would change, that it wasn't going to carry on forever and that things would change at some point."
Ibrahim and others in his position failed their GCSEs that year, but after moving to a school with better provision for non-native students, he and his friends were able to take English as a Second Language (ESOL) classes and eventually passed their exams.
Ibrahim then went on to get his AS Levels and A Levels.
He then graduated from University with a degree in politics and later a Masters.
"I did manage, but I've learnt through hardship," he said.
Ibrahim is now a Lambeth Labour councillor, and regularly campaigns for the rights of the Kurdish community and marginalised groups still facing persecution from the Turkish state.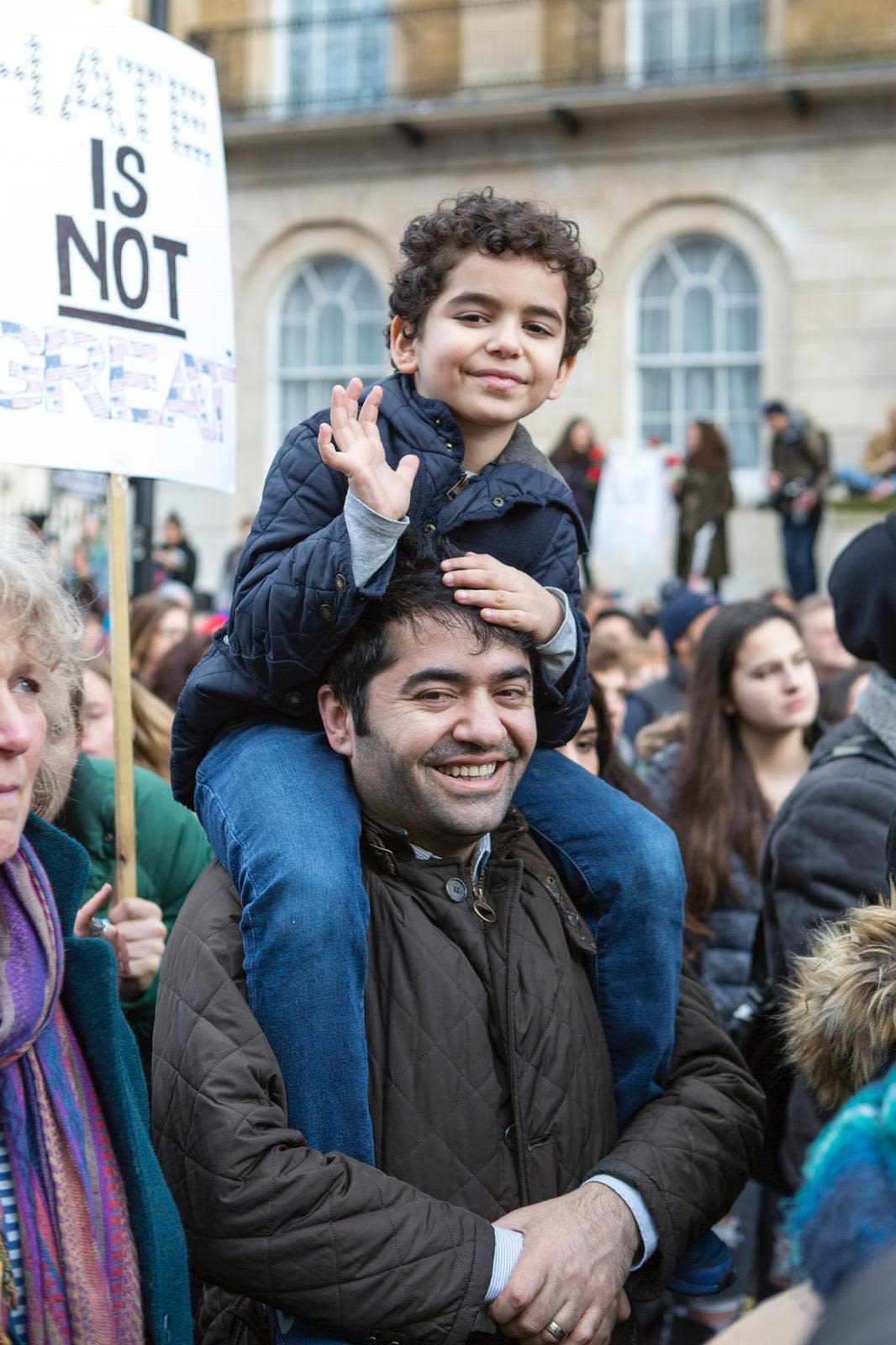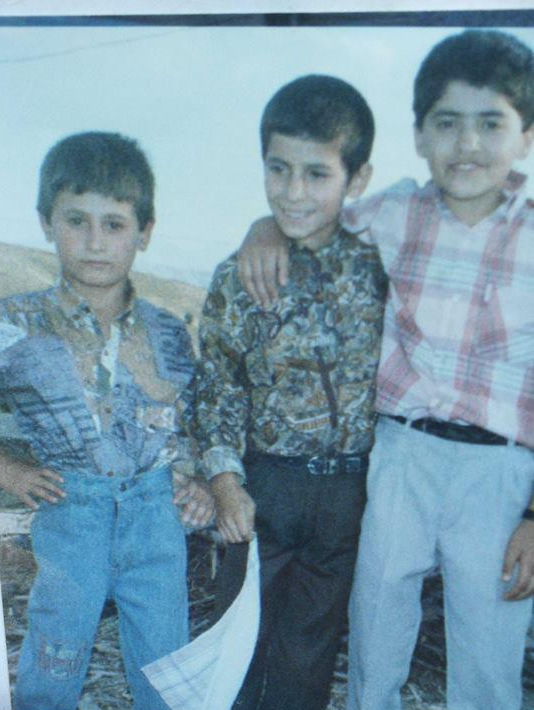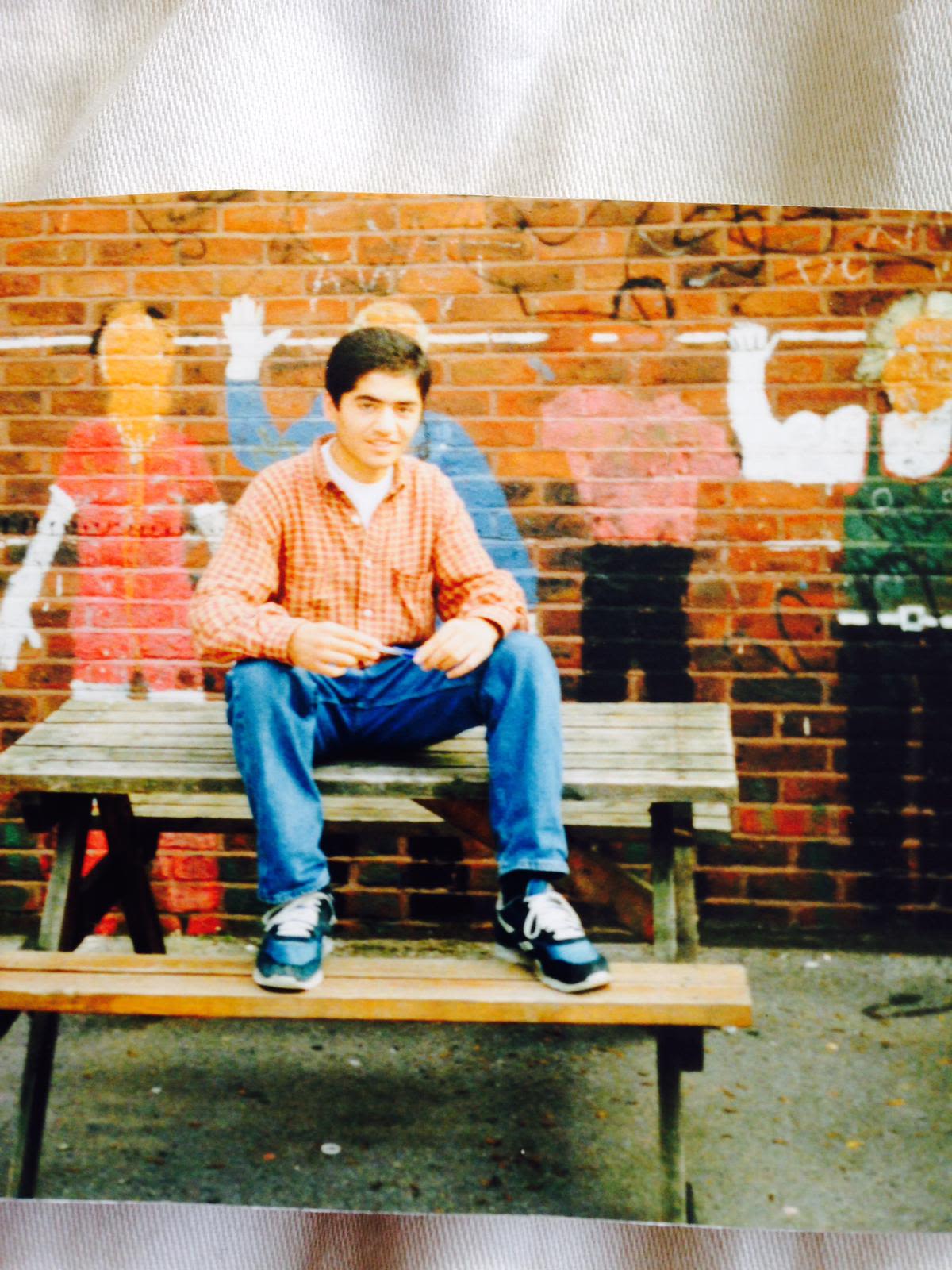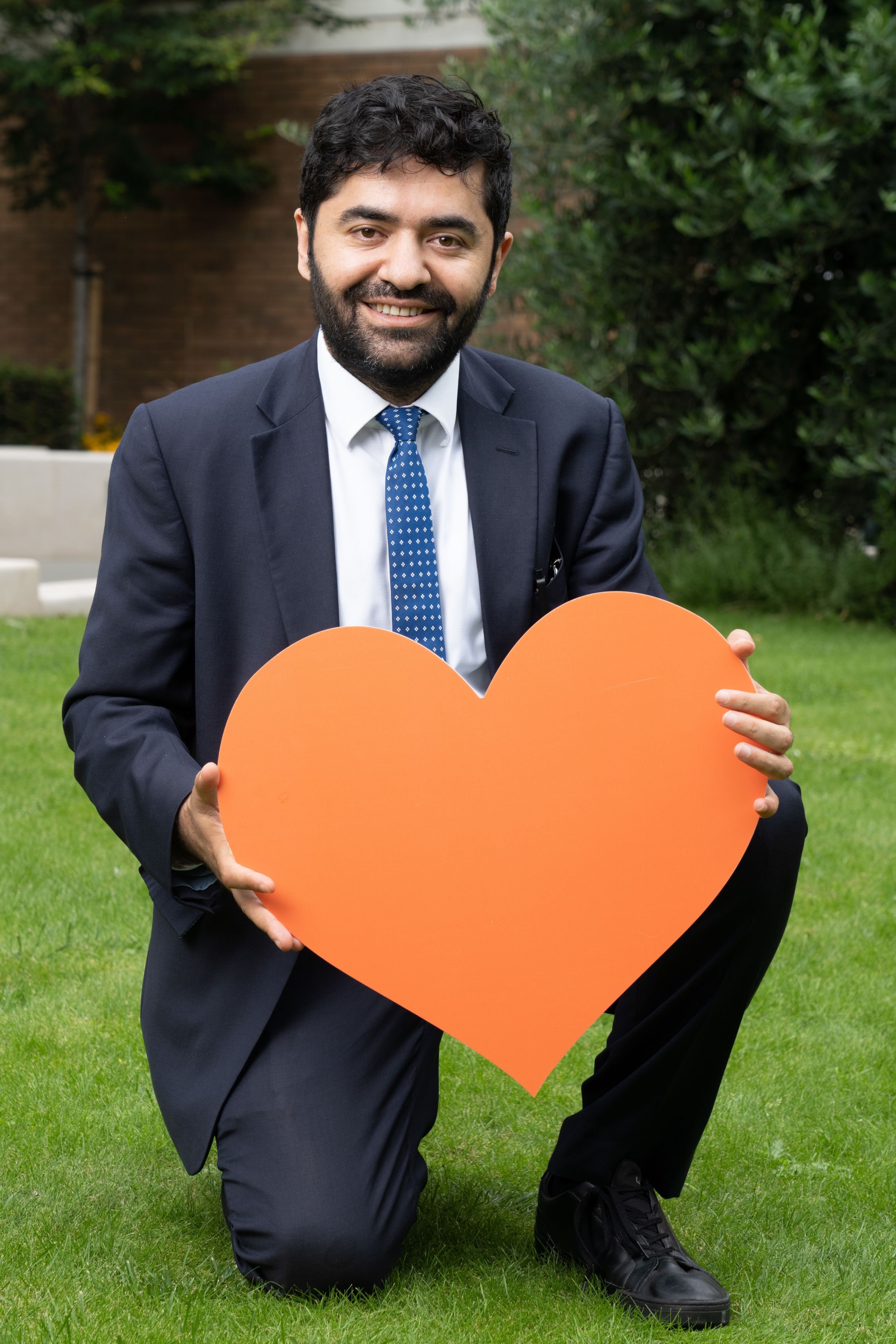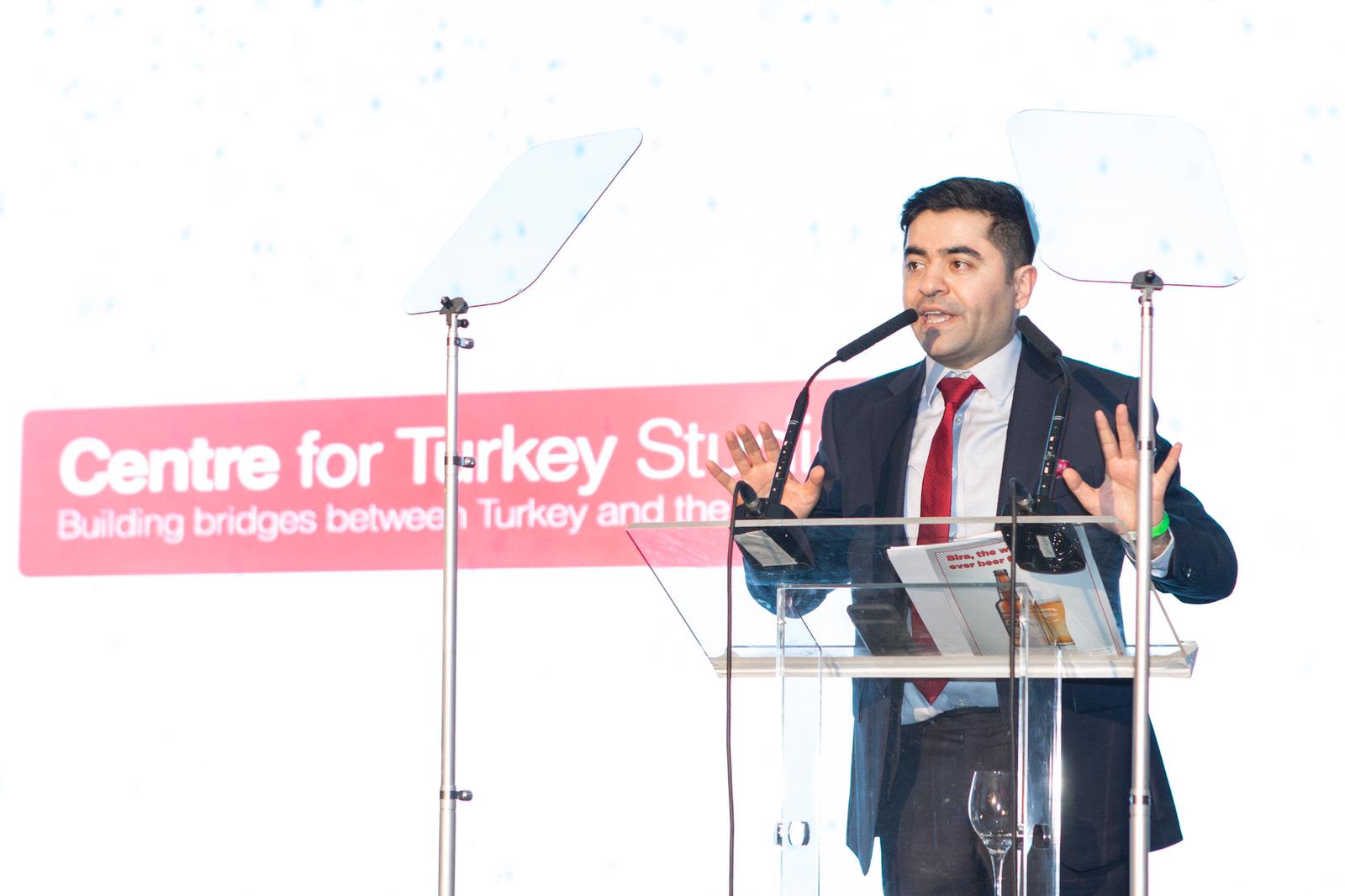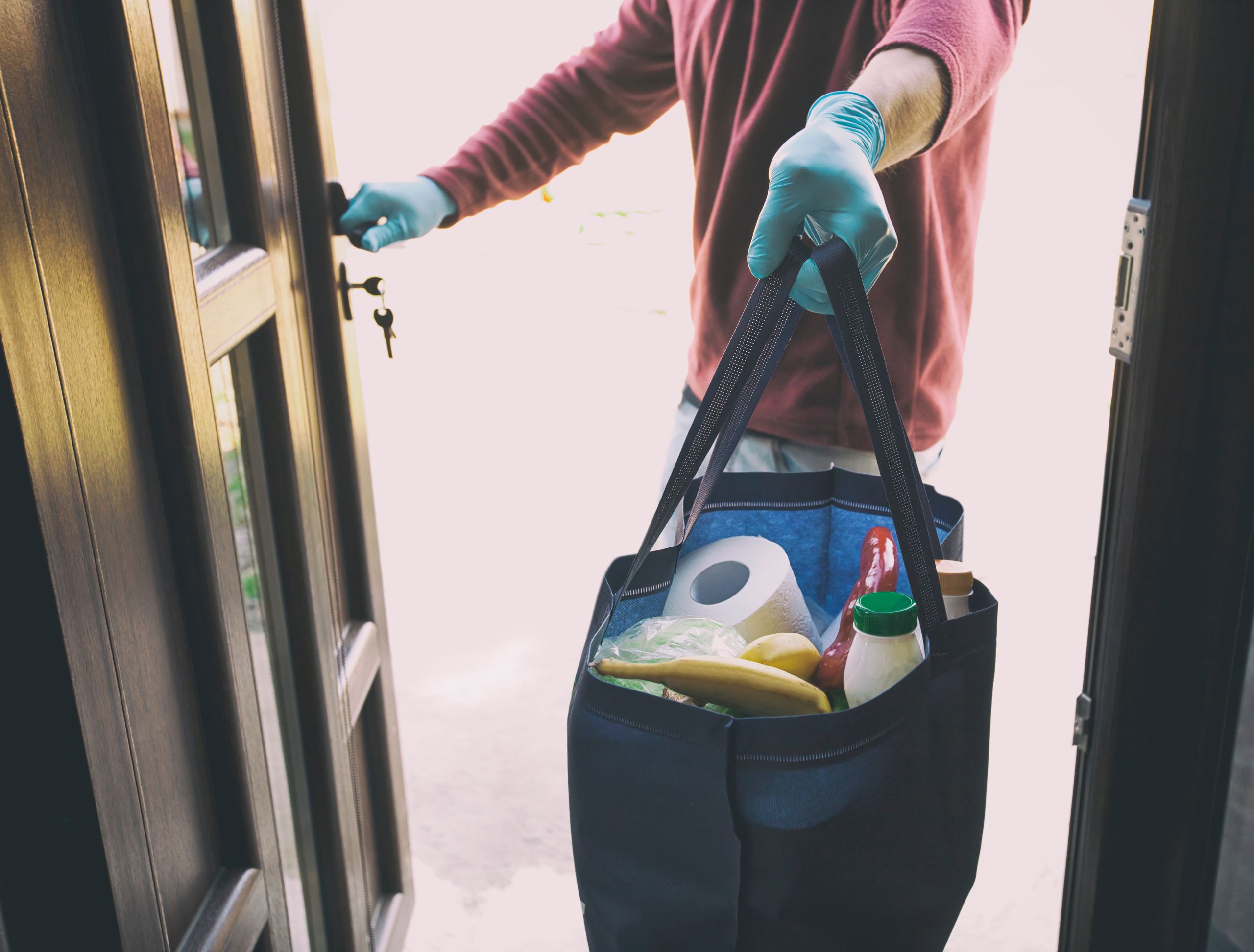 Credit: Skylines via Shutterstock
Credit: Skylines via Shutterstock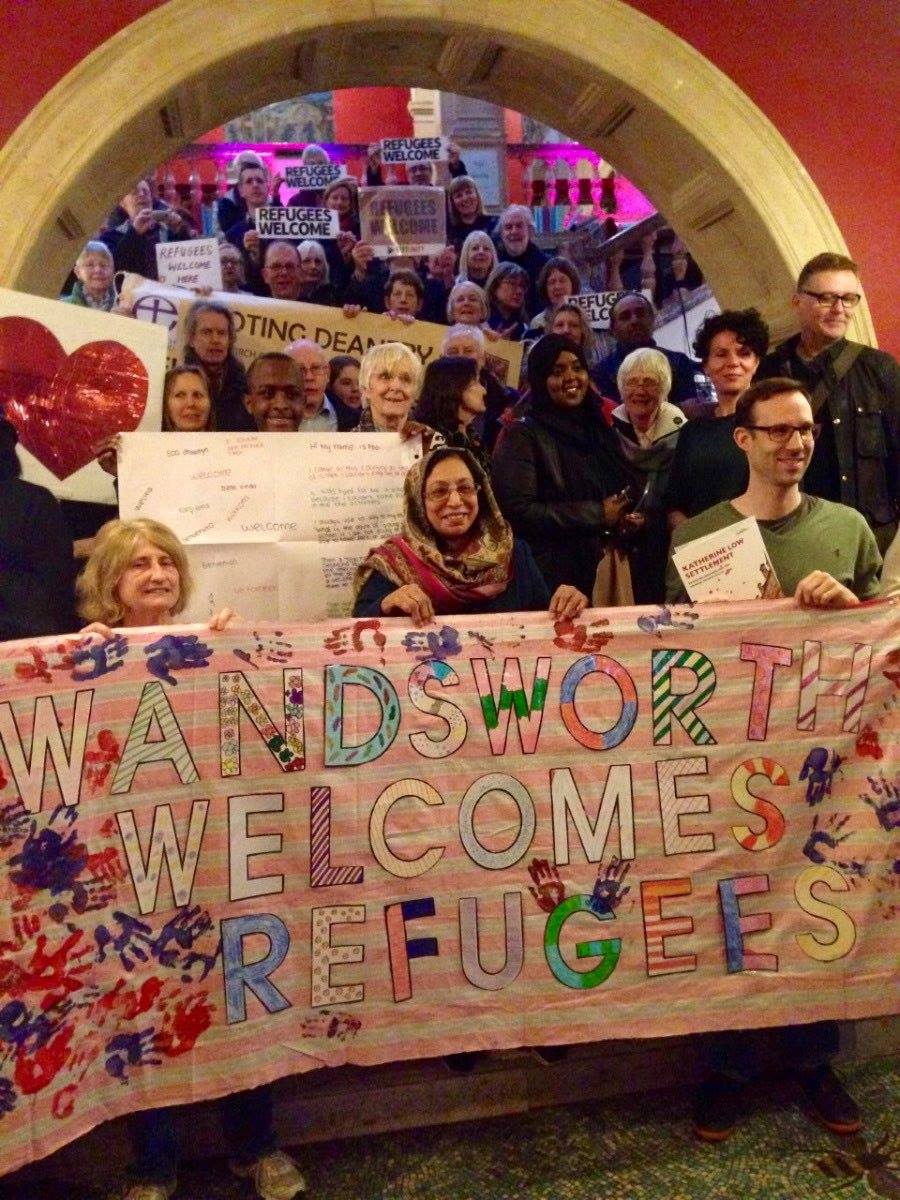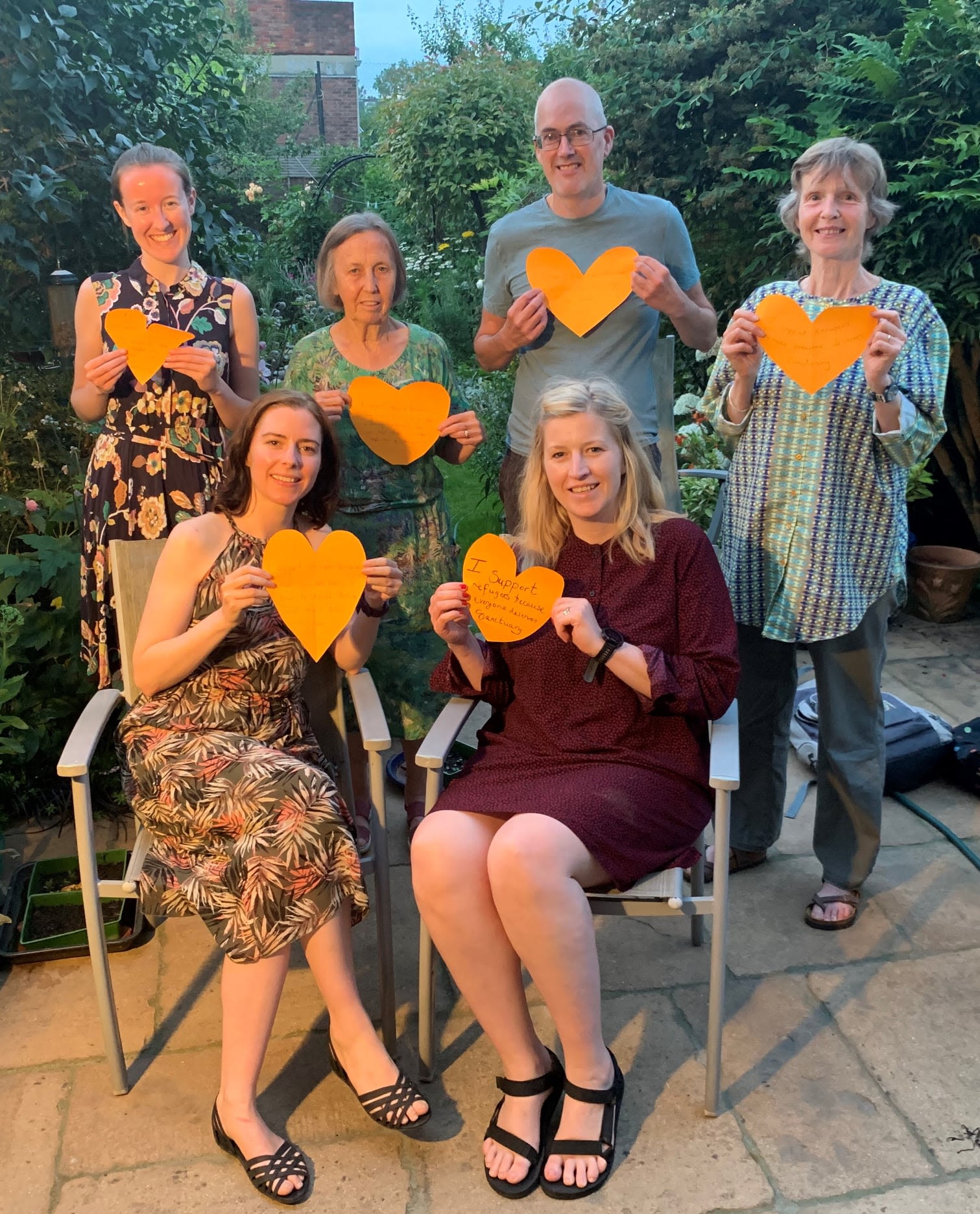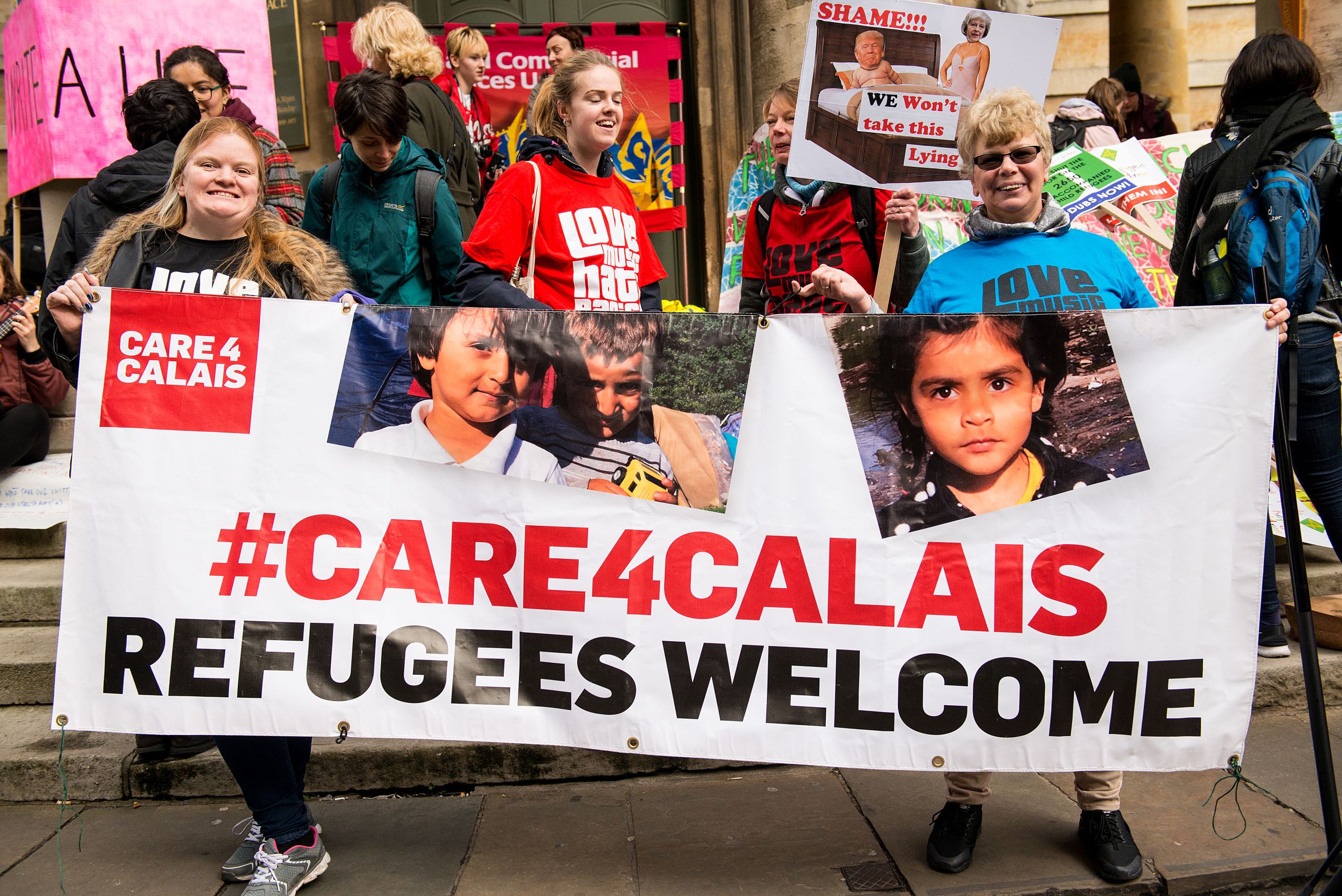 There are many organisations and charities committed to supporting refugees, including the Refugee Council, Refugee Action, CARAS and Care4Calais, among others.
Cheryl Andrews, 38, from Earlsfield is the co-chair of Wandsworth Welcomes Refugees (WWR), an organisation raising awareness of refugee campaigns.
One such campaign is City for Sanctuary, a movement that works with schools, businesses and community centres all around the country to offer refugees a safe space through education, arts and other activities.
Providing support
Cheryl also works with Care4Calais, an organisation that helps asylum seekers arriving in the UK from all different parts of the world, including Eritrea, Ethiopia, Sudan, Afghanistan and El Salvador.
The organisation has been helping these people, who are being put up temporarily in a local hotel, by providing them with essentials like food and clothing.
Cheryl said: "They get food provided in the hotel, but everything else has to be covered by just £8 a week.
"A lot of them arrive with just the clothes on their back, so we need as many donations from local people as we can get."
Care4Calais also provides them with toiletries and other basic provisions like toothbrushes, toothpaste, as well as toys and books for children.
Challenges
There are a considerable number of obstacles faced by refugees such as language barriers, lost proof of qualifications, inability to work and unstable accommodation.
Cheryl said: "I've known people who have been in a hotel for up to nine or ten months, and they can be moved at any time with very short notice.
"They'll get told 'You're moving tomorrow' and they'll be sent to faraway remote places.
"So if they've developed any kind of relationships here, then those relationships are broken and they find themselves isolated again which can be really traumatic for them."
Cheryl also highlighted an often overlooked part of refugees' struggle: mental health.
She said: "A massive issue for asylum seekers and refugees is the impact on their mental health , because of the traumatic journeys they've been through and the horrendous violence they've witnessed in their countries. "
"Asylum seekers can access the NHS, but if they've got any kind of mental health issues, there's often little support available there for them."
"Refugees want to integrate. They want a better life. They want somewhere safe, like every human being, where they can bring up their children and help them do well at school. They want to be able to get a job and live a normal life."
What does the future look like for refugees in the UK?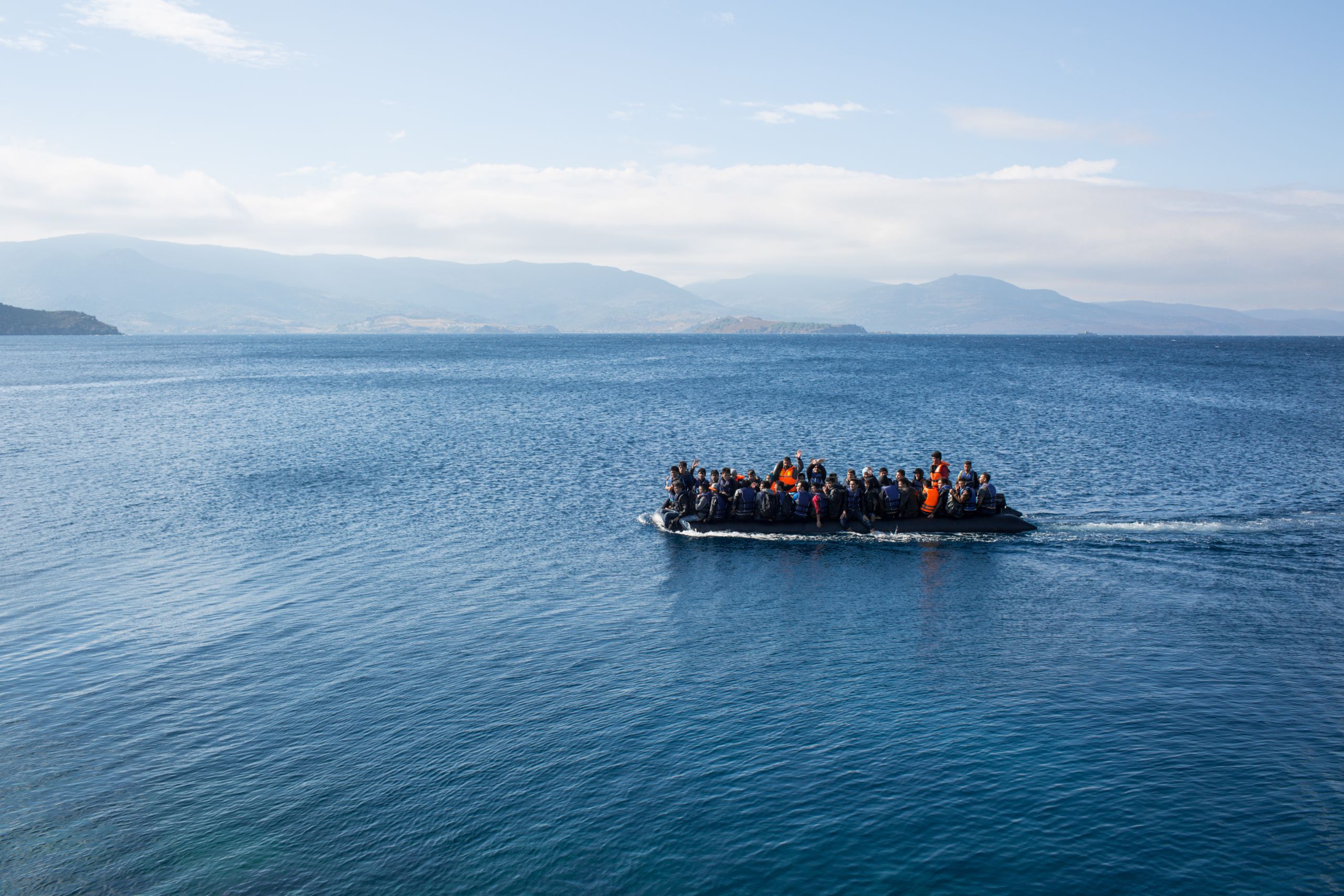 Credit: Punghi via Shutterstock
Credit: Punghi via Shutterstock
According to the BBC, more asylum seekers have crossed the channel this year than in 2019 or 2020.
Britain also received 32,411 asylum applications in the year ending March 2021.
To reduce the number of asylum seekers, the government has implemented strategies to make it more difficult to reach the country.
On the 20th July, home secretary Priti Patel agreed to pay £55m to place more patrols on the northern coast of France.
The Home Office has also pushed for tougher laws to deter illegal entry.
Policy changes
The Nationality and Borders Bill that is currently being discussed in Parliament aims to introduce a system based on 'fair but firm' objectives.
The bill, if passed, will criminalise entry by illegal means - for example on a dinghy boat or in the back of a lorry - with up to four years in prison.
However, many people including those in the refugee community have expressed concerns that the bill will be detrimental to those who are desperately seeking safety.
Cheryl said: "As a community, we're definitely very worried.
"The bill would penalise those arriving by unofficial means but so many of these people seeking asylum are desperate.
"If they're fleeing war and persecution, that's the only way they can get here."
"I don't know for sure what changes will come as a result of the bill because it's still in the early stages but it is worrying because at the moment, it's already a very hostile environment for refugees.
"They're not allowed to work, they live off very little money, and it's really tough, so I don't think it needs to be made less attractive. It's already unattractive enough."
"Most of these individuals have been separated from their family. They're making a very dangerous, unpleasant and traumatic journey, and then when they do get here, they're often held in detention centres in poor conditions.
"Nobody would do that who had the option of a safe environment where they could work and be with their family. The only reason you'd go through all of that is if you were absolutely desperate and your life was in danger."
Organisations such as Refugee Council have voiced their concerns over the new bill and what it could mean in the future for people seeking safety, and there has been backlash on social media and in the form of campaigns and protests.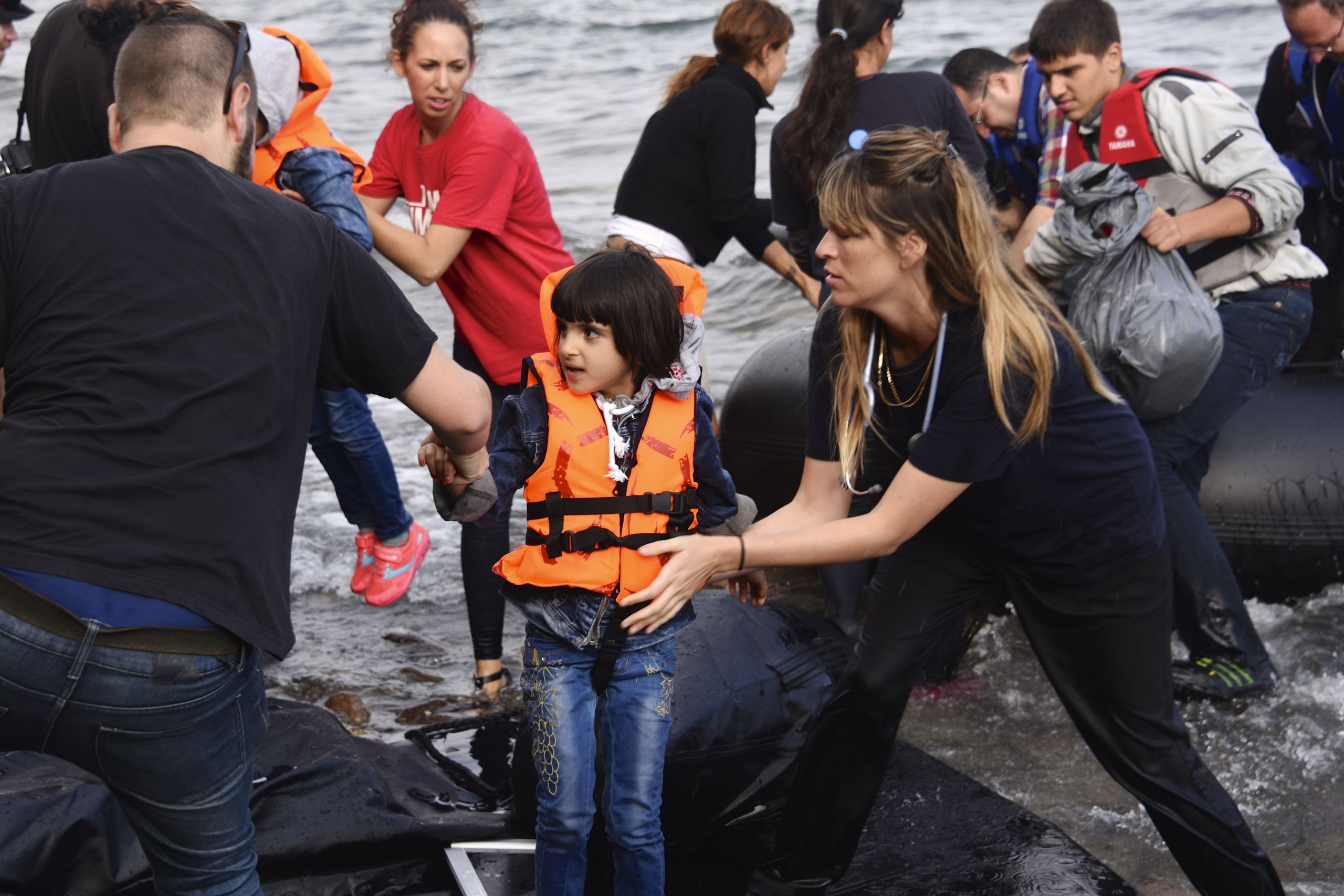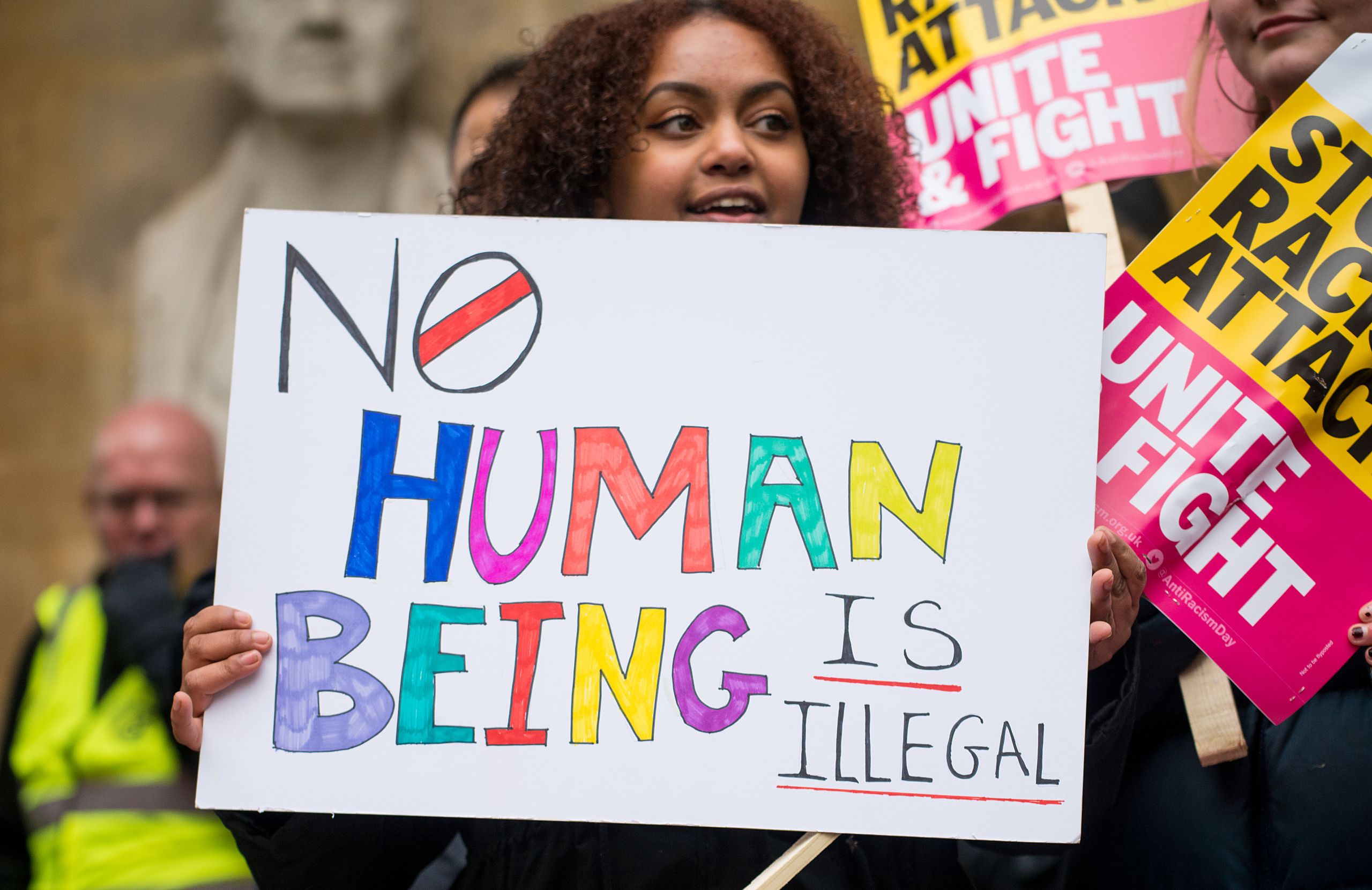 .
How you can support refugees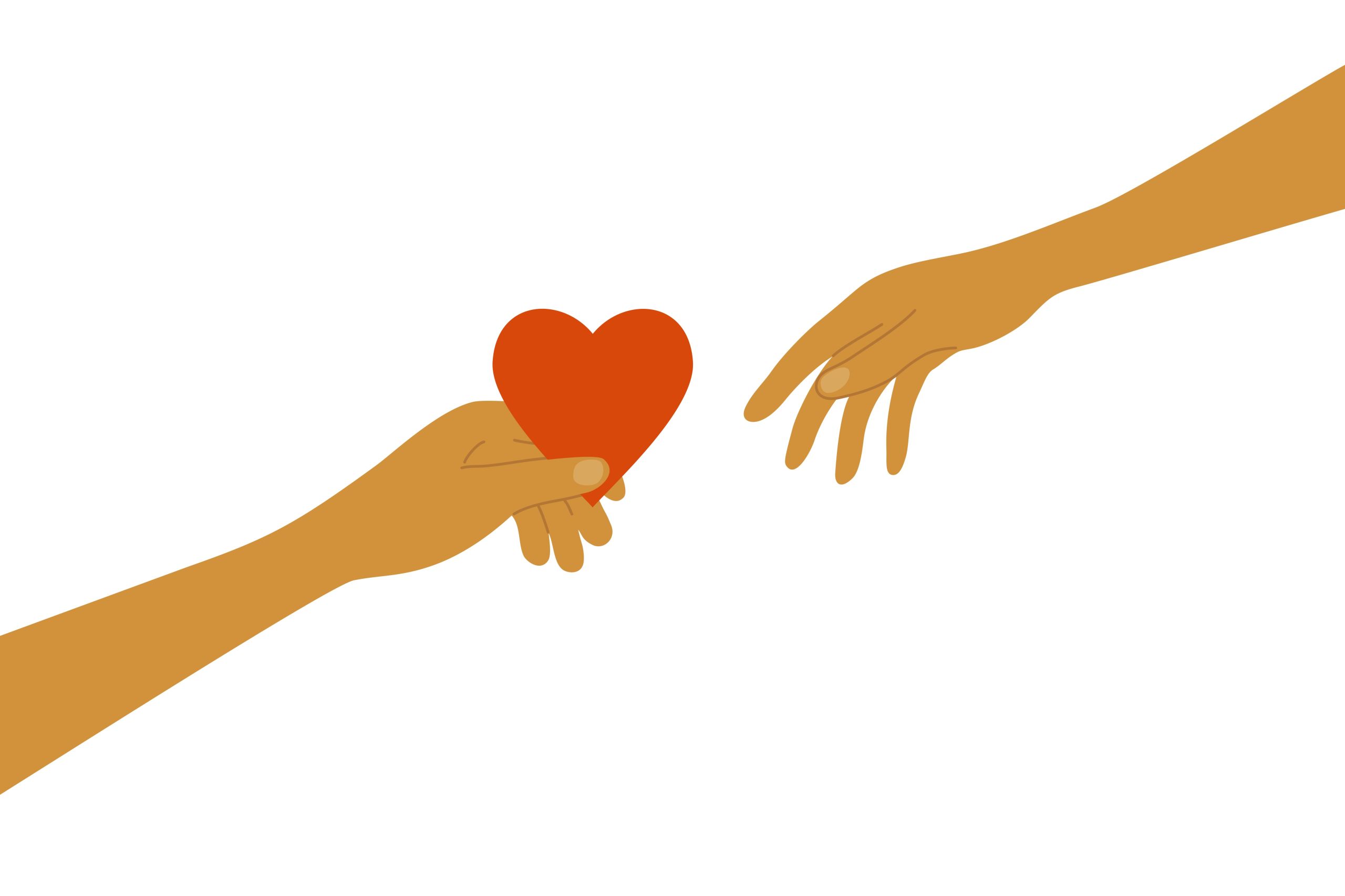 Image credit: Olga Streinikova via Shutterstock
Image credit: Olga Streinikova via Shutterstock
There are many ways you can help refugees either directly or indirectly:
Donate
To support local charities working with refugees and asylum seekers, you can donate clothes and other essential day-to-day items.
Volunteer
Organisations like Wandsworth Welcomes Refugees and Refugee Council are always looking for volunteers, and you can get in touch via their email or social media platforms.
Refugee organisations
- Wandsworth Welcomes Refugees
- South London Refugee Association
- CARAS
- IMIX