Meet the volunteers changing the lives of refugees in London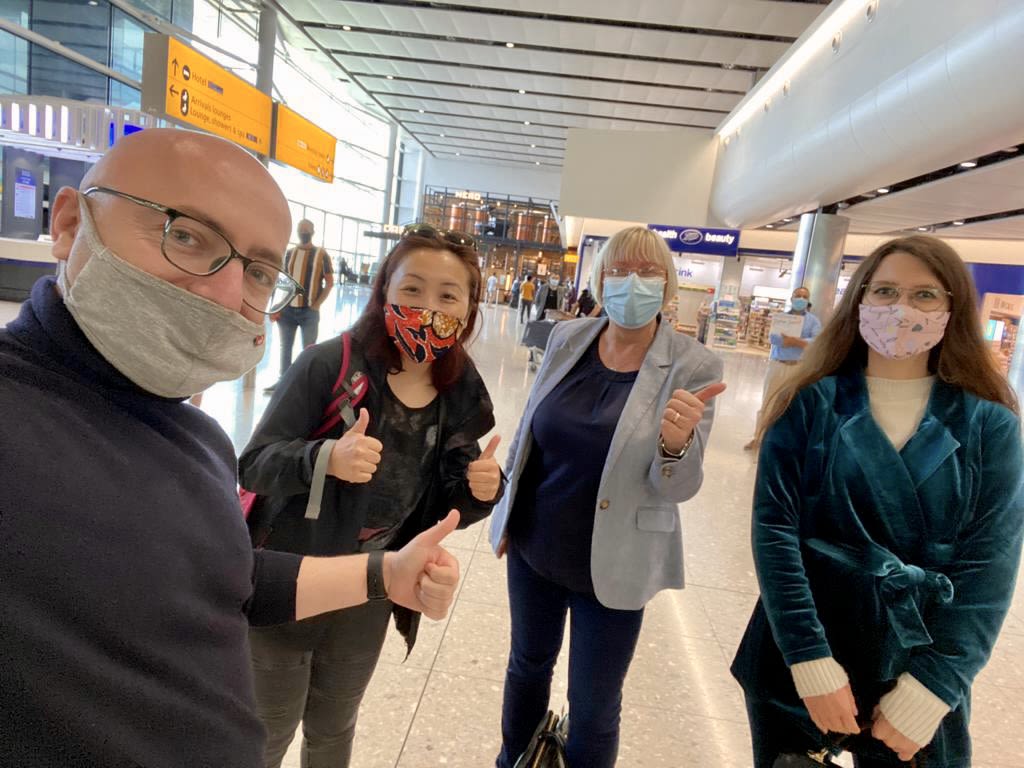 Through Community Sponsorship,
local groups can support refugees directly.
---
Community Sponsorship is a safe and legal way for refugees to arrive in the UK.
The government introduced the scheme in 2016 to enable charities, faith and community groups to welcome and support resettled refugees.
This approach has been very successful so far in helping refugees integrate in their community, by connecting them with local volunteers.
According to Reset UK, the organisation that supports the growth of Community Sponsorship across the UK, 'resettlement' is when a refugee is moved from a host country in which they have sought asylum to a country that has the capacity to support them in the long term.
Melanie Ward found out about a new Community Sponsorship group forming in her neighbourhood through word of mouth.
She was already aware of this scheme through her job as an aid worker, as she had been to refugee camps in various conflict zones around the world.
However, she had never been involved in sponsoring refugees in the UK before.
The group she is a part of, Peckham Sponsors Refugees PSR2, is as diverse as Peckham itself. It is made up of people from all walks of life.
But the effort extends far beyond the volunteers, as the broader community has come together to pitch in.
They have received support from Peckham Football Club, local churches and restaurants.
In her view, the experience so far has reaffirmed how welcoming the community is. 
"I would definitely recommend others to do this. The more people who get involved, the more people we can help to come and have a second chance at life in a safe place.

And it's not just that you are doing something worthwhile, but you also meet new people and work together with others that you didn't know from your own community, so there's lots of reasons to get involved and spend a little bit of time doing this."

Everyone helps in different ways. 
The group assigns tasks and roles as needed.
They don't yet know who the family will be, but there is plenty to keep them busy before they arrive.
For example, Simon, a lawyer, is taking care of the paperwork required by the council and the Home Office.
Melanie took the lead on securing accommodation, with the help of the local Methodist Church. Not an easy task in London, but she says that the key is finding an understanding landlord who is willing to help refugees.
During this preparation phase, they have made posters and handed out leaflets at community events.
They have used social media to reach out to others and talked with people in their extended networks. 
"I think it's just being determined, being creative, and being prepared for it to take a little while as well." 
They still need the council's approval, as they are finalising paperwork to submit the final application. Assuming the Home Office approves it, a family, who is probably living in a refugee camp somewhere, should be able to come soon. 


"It has been a great experience so far. There's a long way to go, but it is very exciting to think that at some point, a very vulnerable family in need will be able to come in and hopefully make a new life in the house that we found for them and with the support of our community."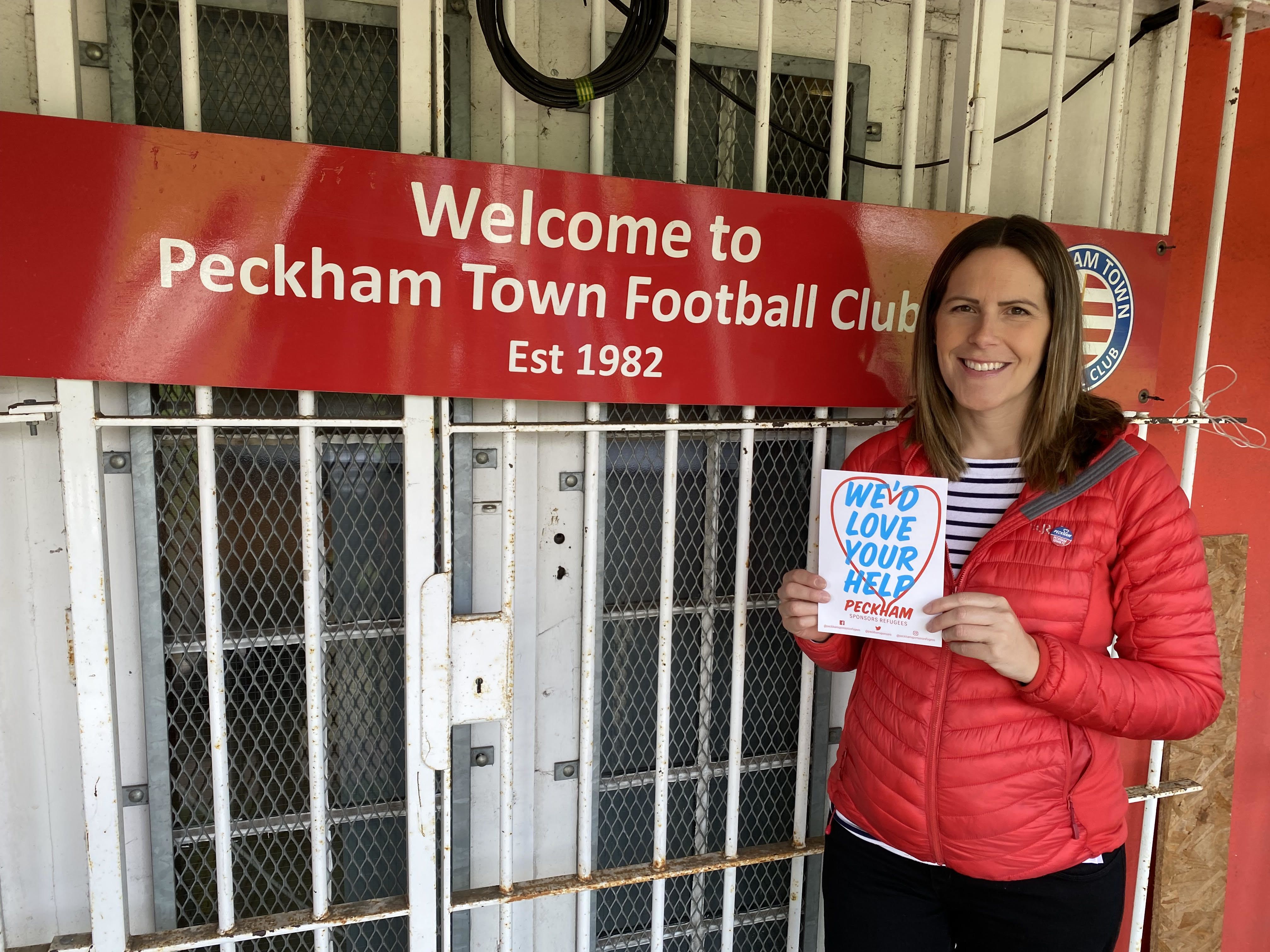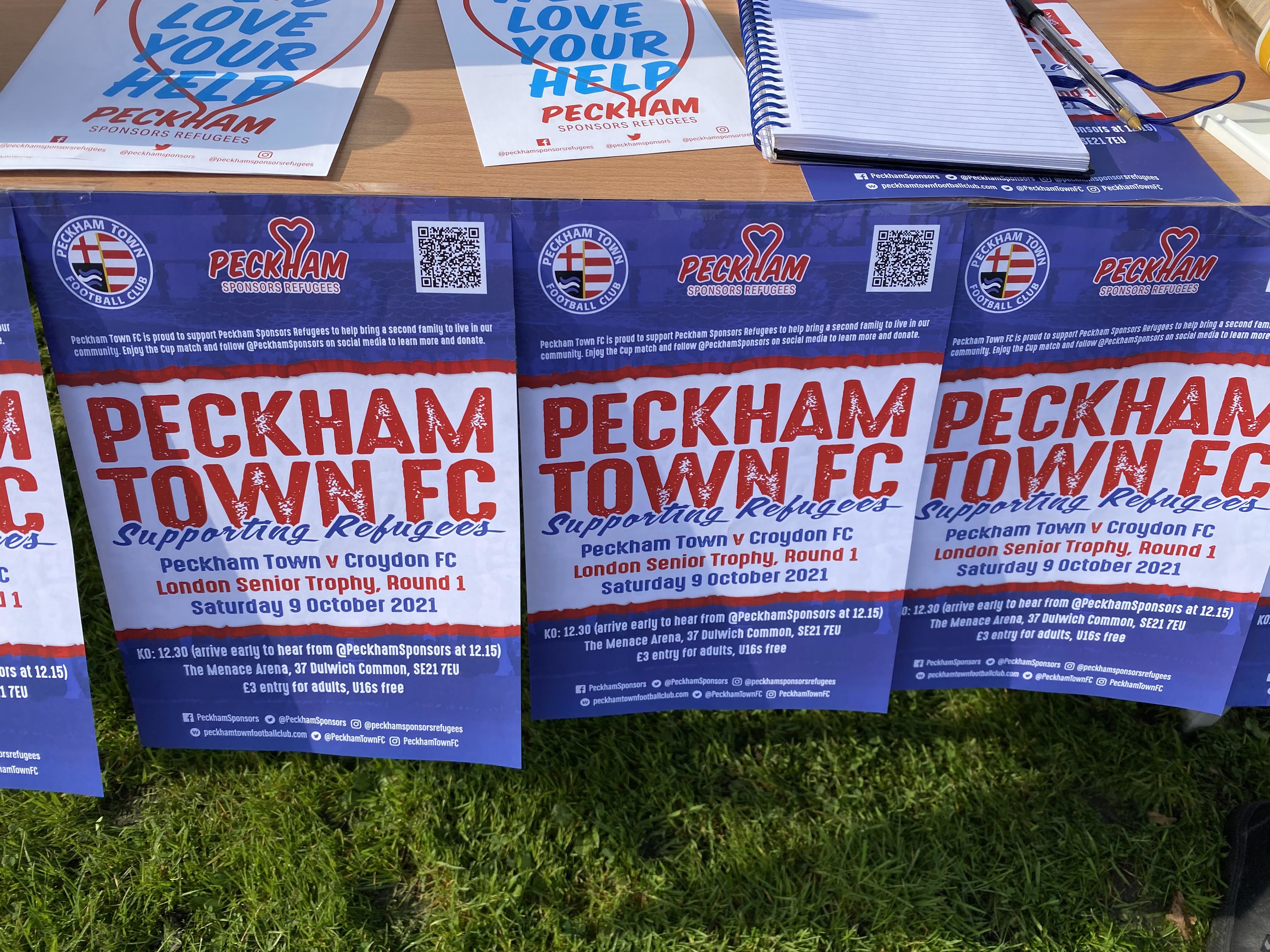 As part of the requirements to be able to sponsor, the group needs to raise a certain amount of money, a minimum of £9,000, so even those who are not directly involved can help out. 
---
---
If you are interested in volunteering, Reset UK is a great place to start.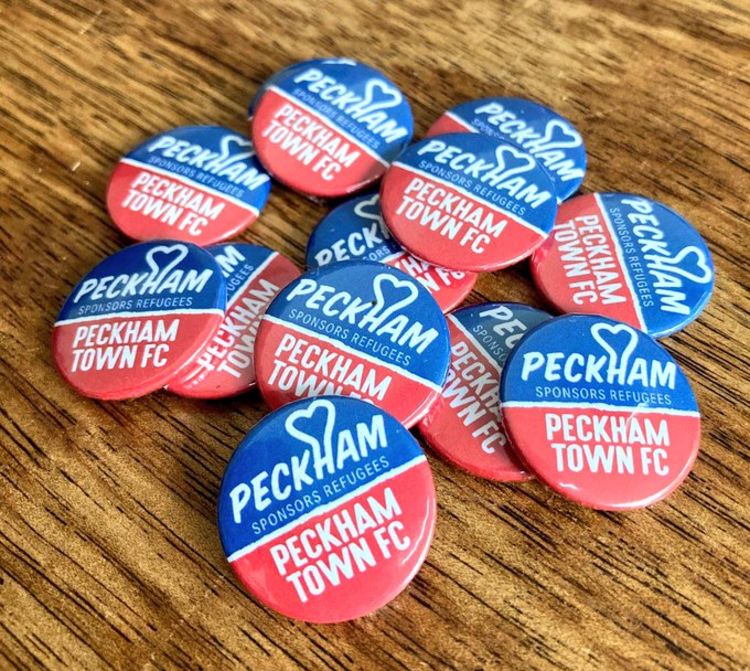 Once the family arrives...
Alaa Khattab, a consultant, became involved in Community Sponsorship back in 2017, when he met one of the groups forming in Devon to welcome a family coming from the Syrian crisis.
He was then nominated by another group in North Devon to help Citizens UK, an organisation that provides support to sponsor refugees, to act as an ambassador to help spread the word about the scheme.
In this role, he has talked with many people to increase awareness, encouraging them to participate, and advising on how they can organise. 
When he moved to Bermondsey, he didn't know anybody in the area and was keen to meet his neighbours.
This sparked the idea of volunteering in the community and to get to know locals while doing something meaningful.
That's how the Bermondsey Community Sponsorship Group started, gathering volunteers from a wide range of countries including Syria, Brazil, Mexico, New Zealand, UK and Canada, and others. 

"This is something that you are not going to regret in all your life."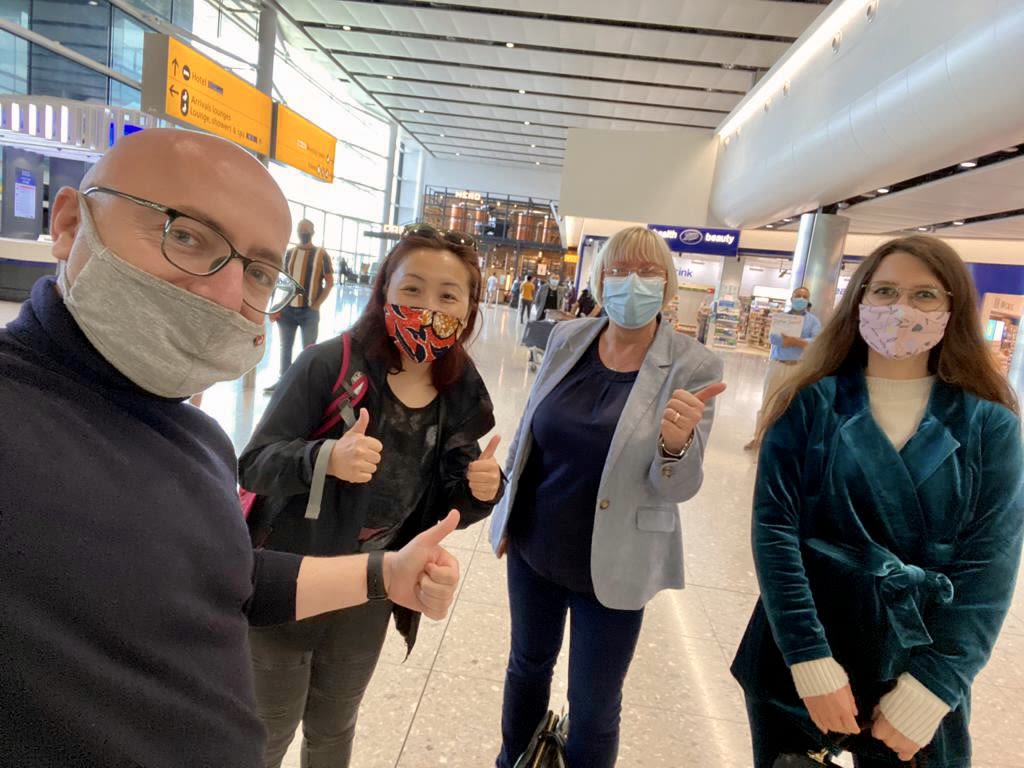 Managing the challenges
Looking back, Alaa recognises that one of the major challenges, similarly to what Melanie and her group experienced, was securing housing, as market prices in London can be unaffordable for a family that will initially rely on benefits.
They were lucky to find a landlord who sympathised with the cause and offered to help.
Additionally, pursuing this effort during the pandemic brought its own challenges as well, as it affected individual volunteers in different ways.
The groups' energy levels had high and low points, as it is a long process, which meant that keeping a sustained momentum within the group was vital.
This often meant revisiting the original intention and purpose of what they were doing and why.

"You need to take care of yourself first to be able to help others."

The group finally managed to welcome a refugee family in the summer of this year.
After nearly a year and a half of preparation during a pandemic, it was all finally worth it when they met the family at the airport. 
They are settling in well and the group has been active in helping them with integration aspects such as learning and improving their English, searching for employment, schooling for the children, help with the NHS, etc.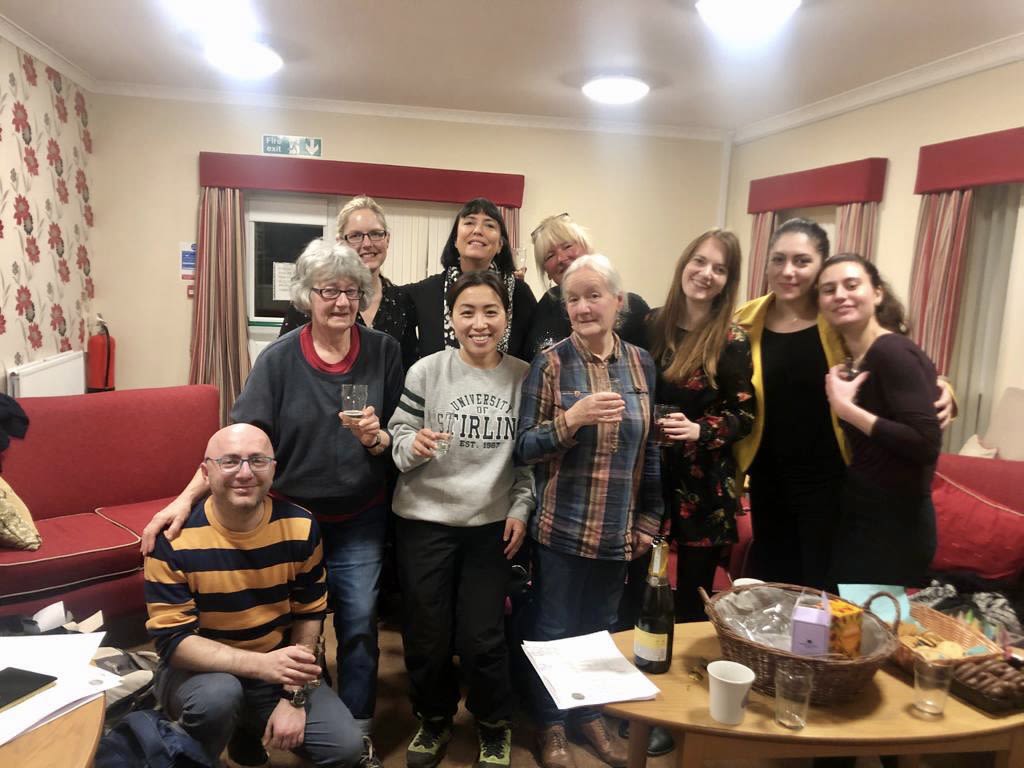 He explains that the area's diversity has been advantageous for the family's integration, as there are already other Arabic communities which have been helpful in terms of language and cultural aspects. 
As a group, they worked with the family to set practical and feasible integration goals to achieve in the medium and long term.
This gives them something to work towards, and helps the group to create a plan and have clarity about their responsibilities as well.
One of the main difficulties so far for the family has been learning English, so the group set up a language team that has been helping them with extra lessons.
He believes this is one of the group's most important jobs, to keep the family focused and improving as it will help them in the future to find job opportunities in their journey to become independent.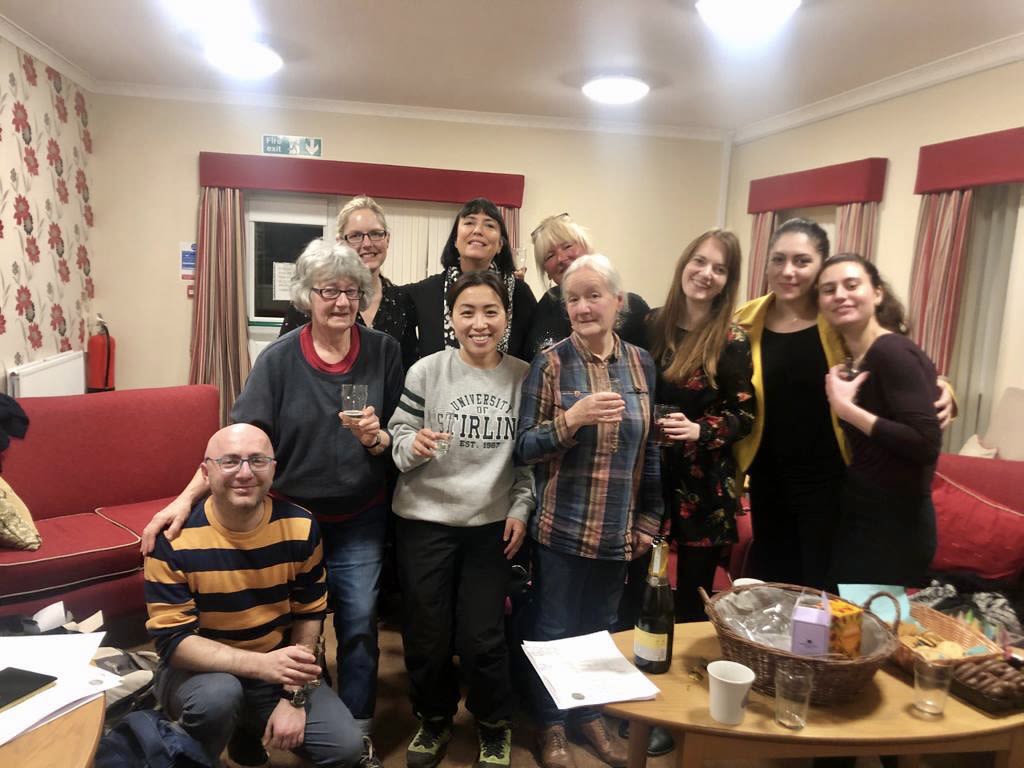 Alaa describes the Community Sponsorship experience so far as being very positive. 
"It's a very simple effort. We've got millions of people suffering across the world, but you are changing the life of a family.

That's easier said than done, but when it's done, it is really rewarding."
Alaa and a group of local volunteers are currently in the process of planning to sponsor a second family, most likely from Afghanistan.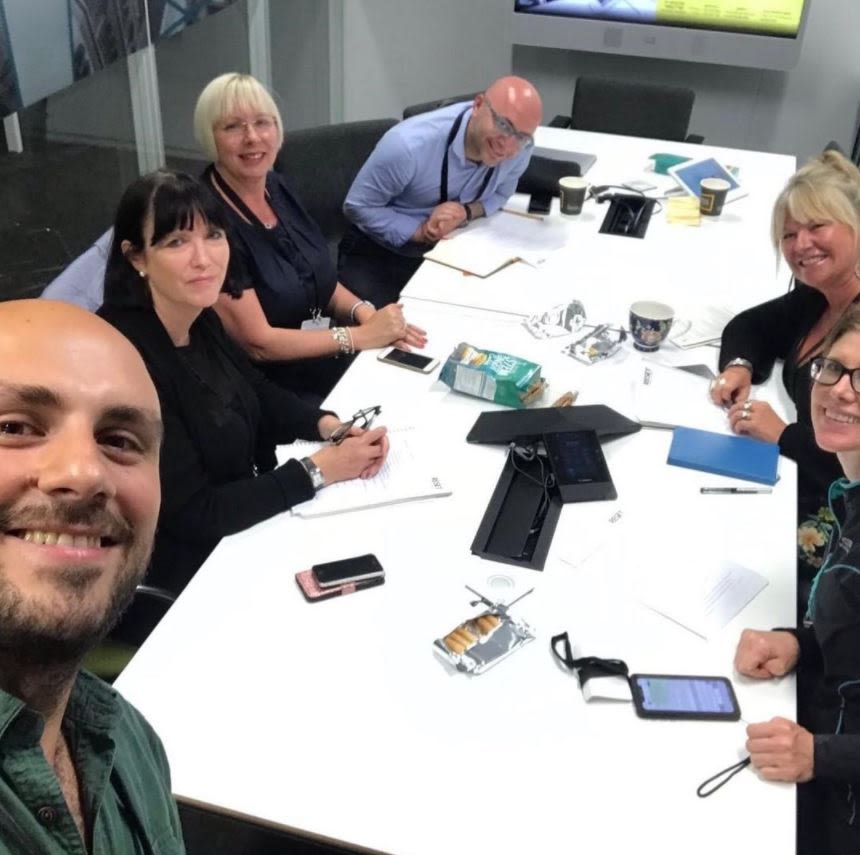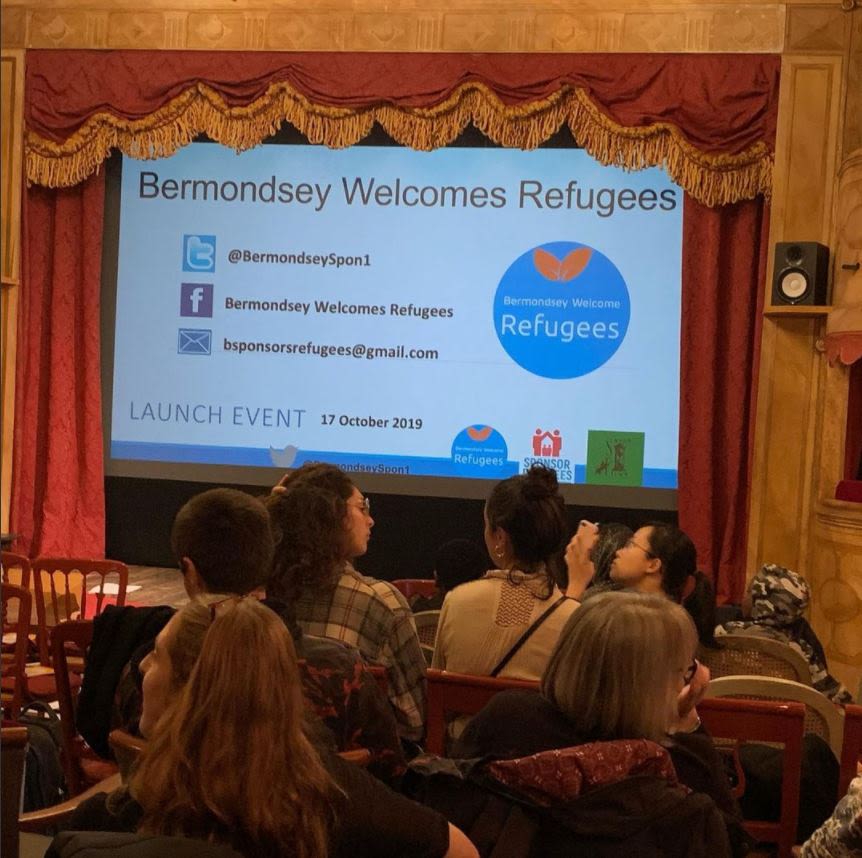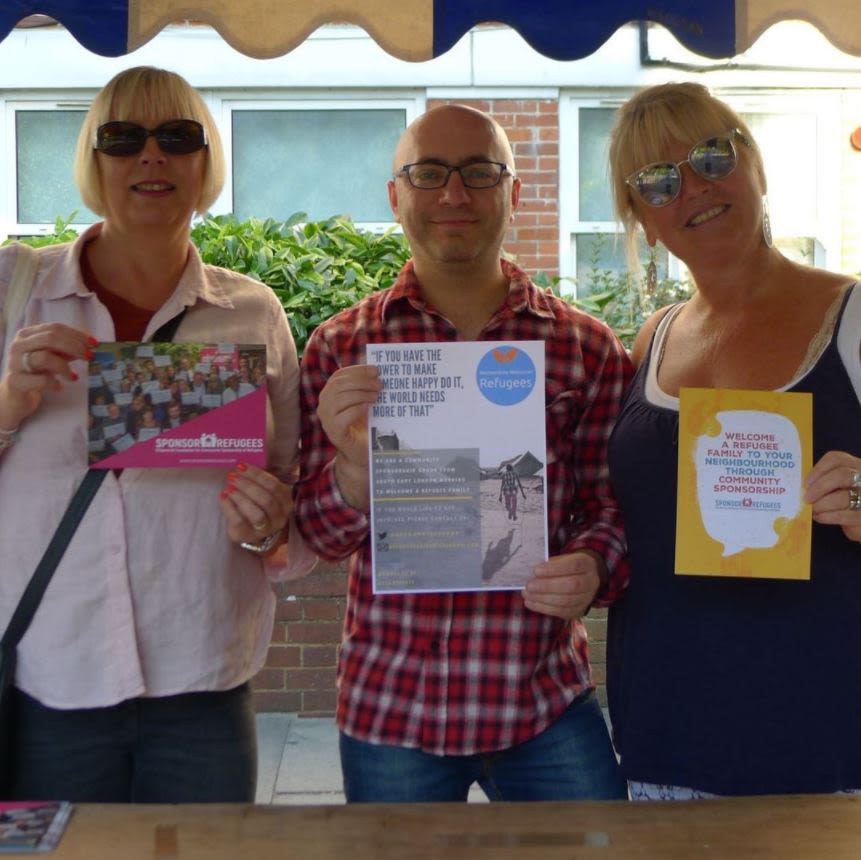 Bermondsey Welcomes Refugees launch event at Sands Films, Rotherhithe
Bermondsey Welcomes Refugees launch event at Sands Films, Rotherhithe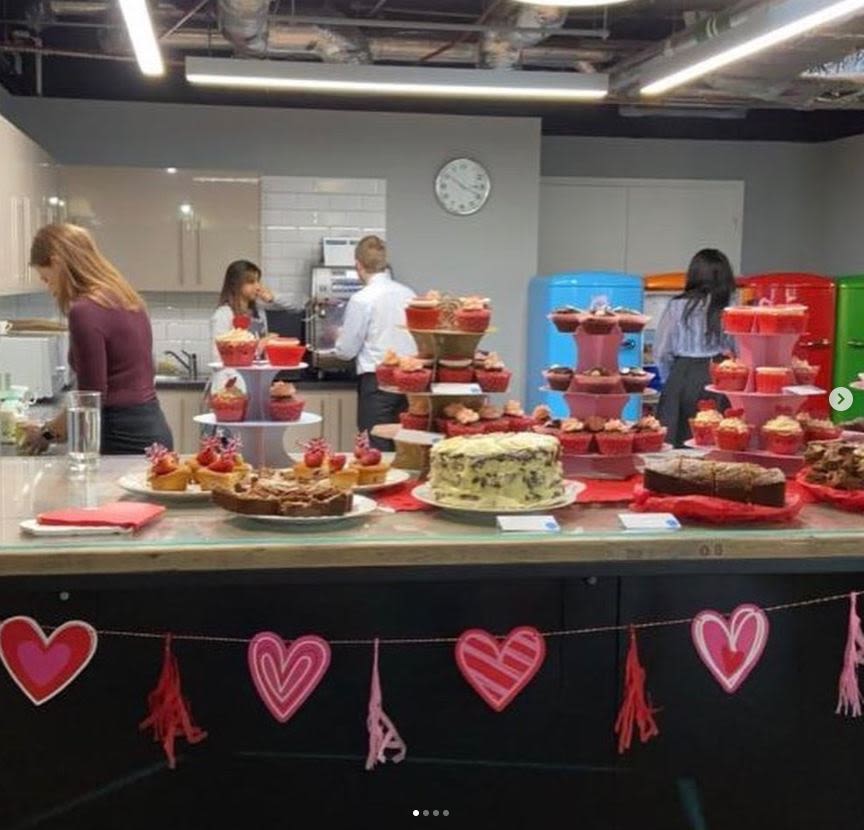 Bermondsey Welcomes Refugees cake sale on Valentine's Day
Bermondsey Welcomes Refugees cake sale on Valentine's Day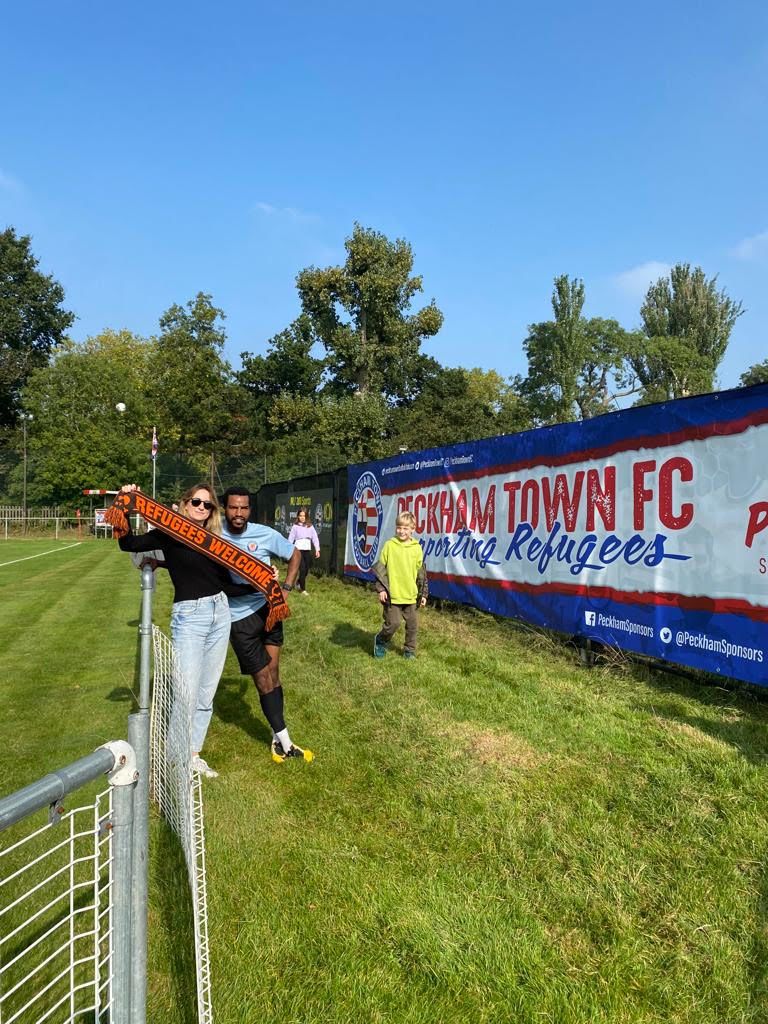 Peckham Sponsors Refugees fundraising event
Peckham Sponsors Refugees fundraising event
Item 1 of 3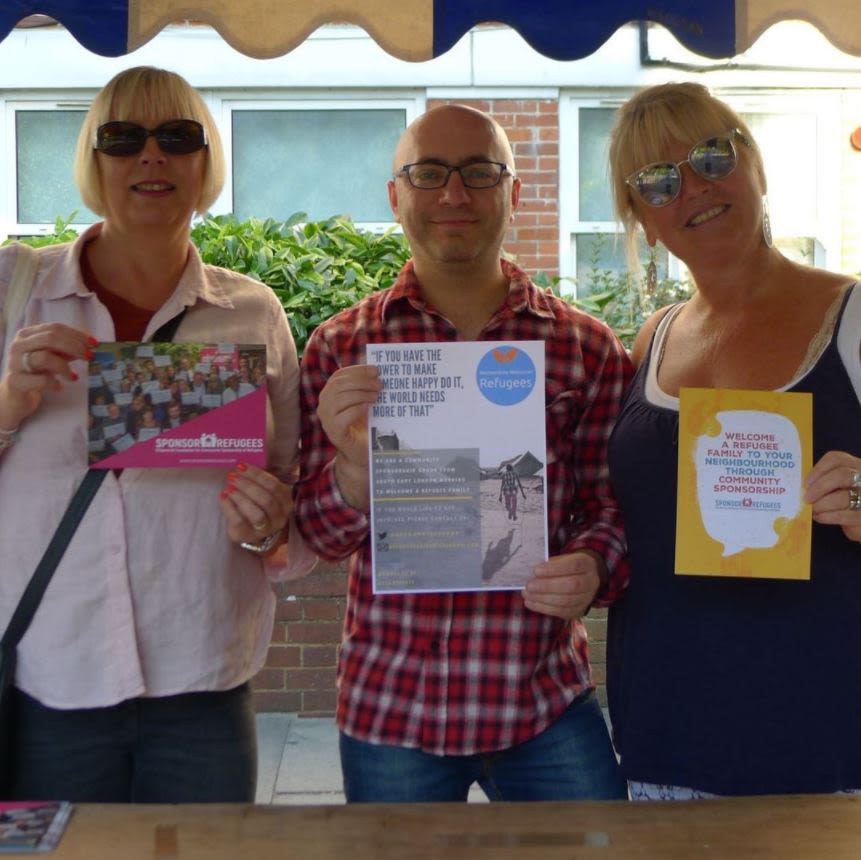 Bermondsey Welcomes Refugees launch event at Sands Films, Rotherhithe
Bermondsey Welcomes Refugees launch event at Sands Films, Rotherhithe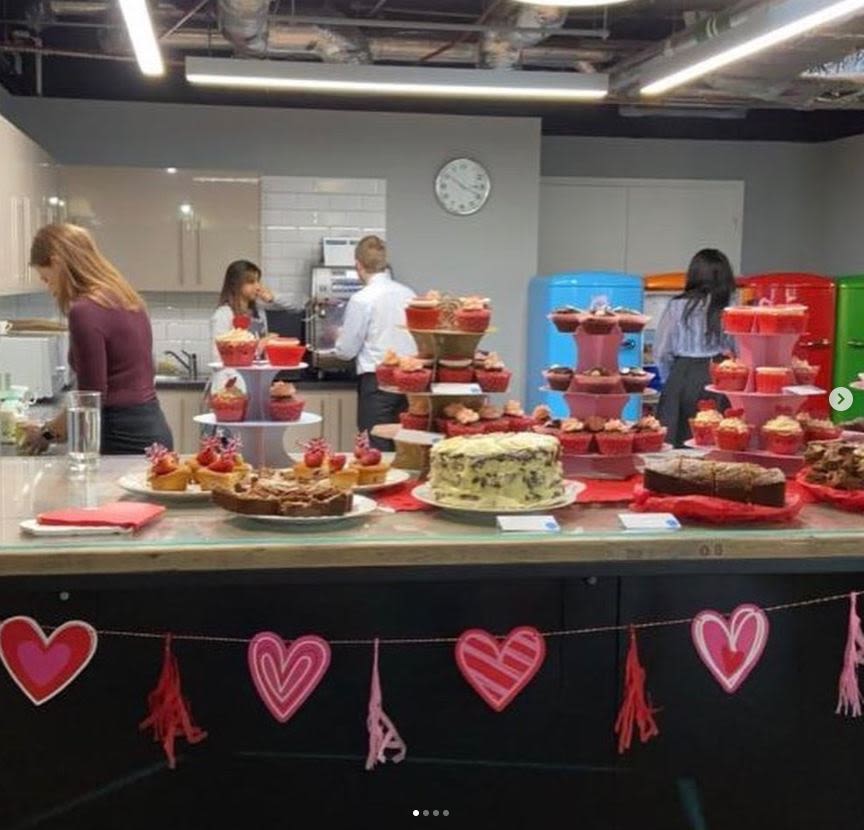 Bermondsey Welcomes Refugees cake sale on Valentine's Day
Bermondsey Welcomes Refugees cake sale on Valentine's Day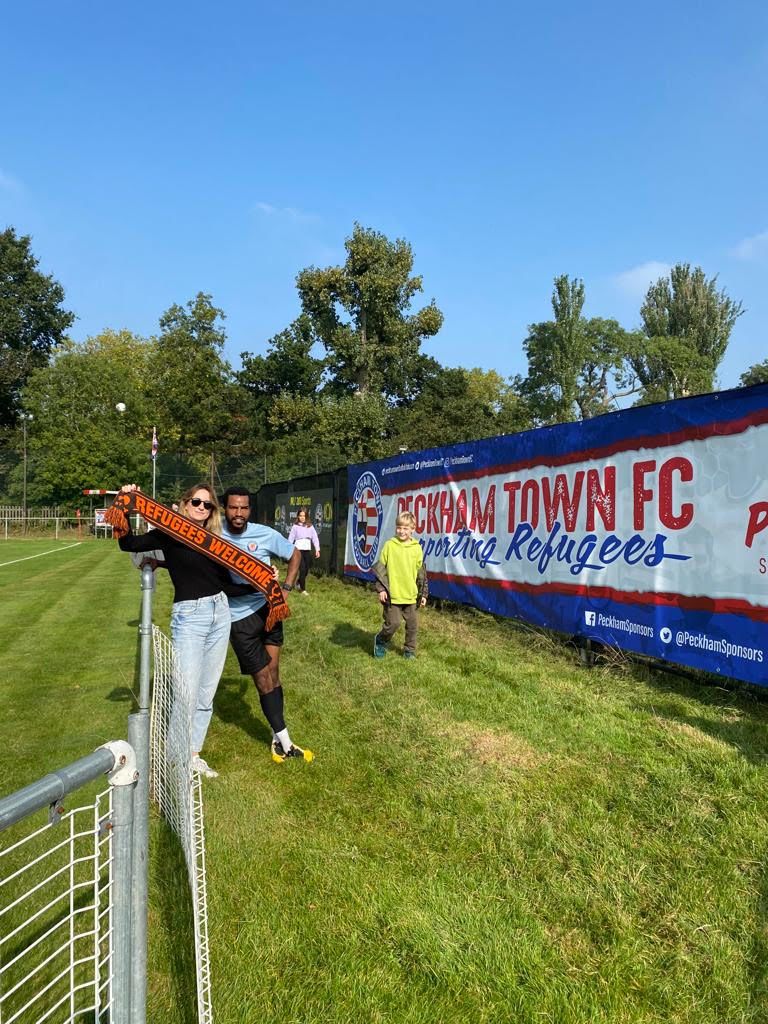 Peckham Sponsors Refugees fundraising event
Peckham Sponsors Refugees fundraising event