MND-SMART - The new clinical drug trials for Motor Neurone Disease
A deep dive into the clinical drug trials pushing to find a cure for a life-changing diagnosis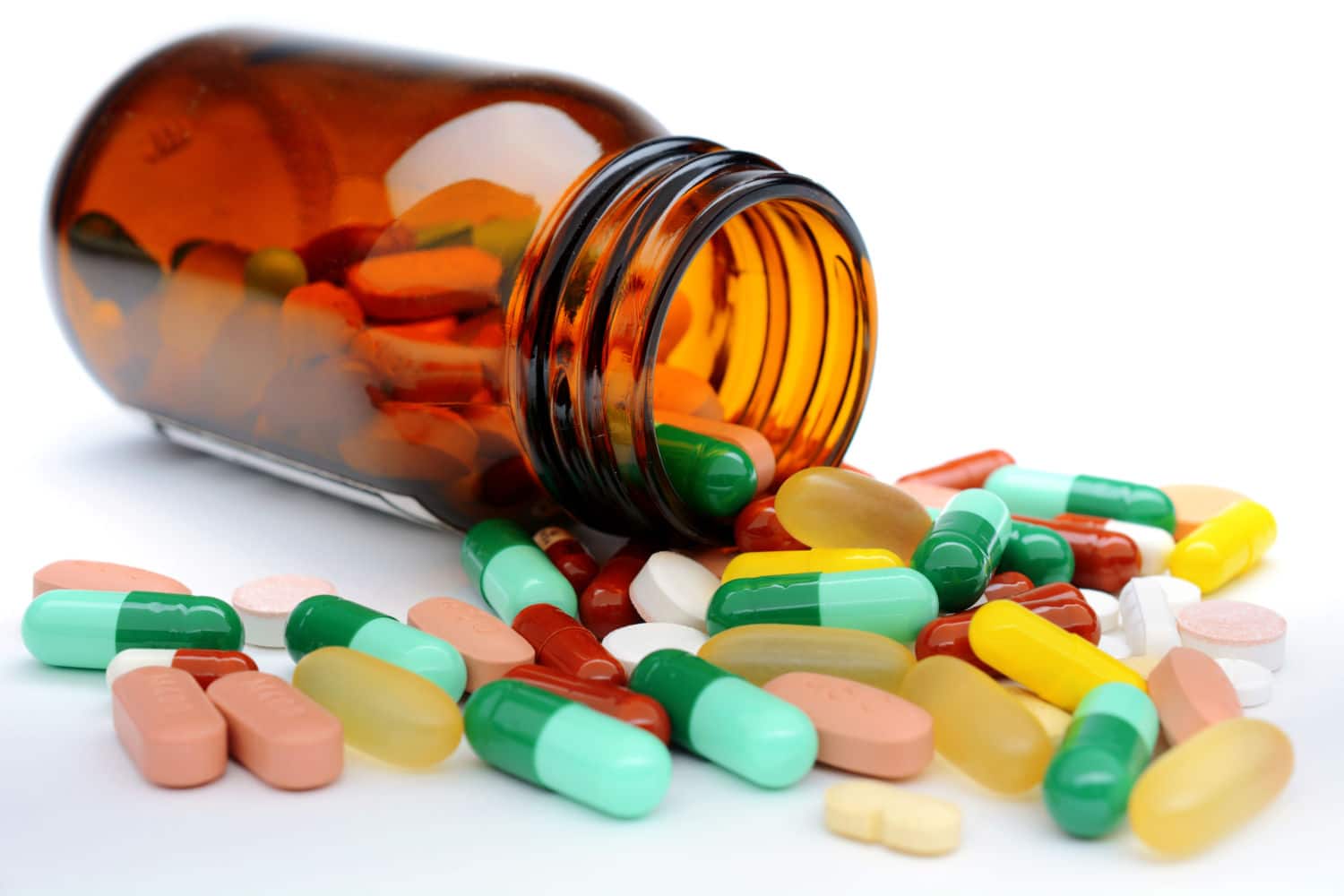 St George's is now London's first centre for MND-SMART, a clinical drugs trial for motor neurone disease (MND).
This trial stands out from typical clinical trials as it tests multiple drugs in an effort to find an effective medicine that will slow, stop or reverse MND progression faster than other types of treatment.
MND, also known as amyotrophic lateral sclerosis (ALS), is an incurable progressive condition that causes muscle to waste away.
It occurs when nerve cells called motor neurones, which send messages from the brain and spinal cord to the body's muscles, stop working properly.
Each year, more than 1500 people in the UK are diagnosed with MND.
Although symptoms can be managed, most people die within two years of their diagnosis.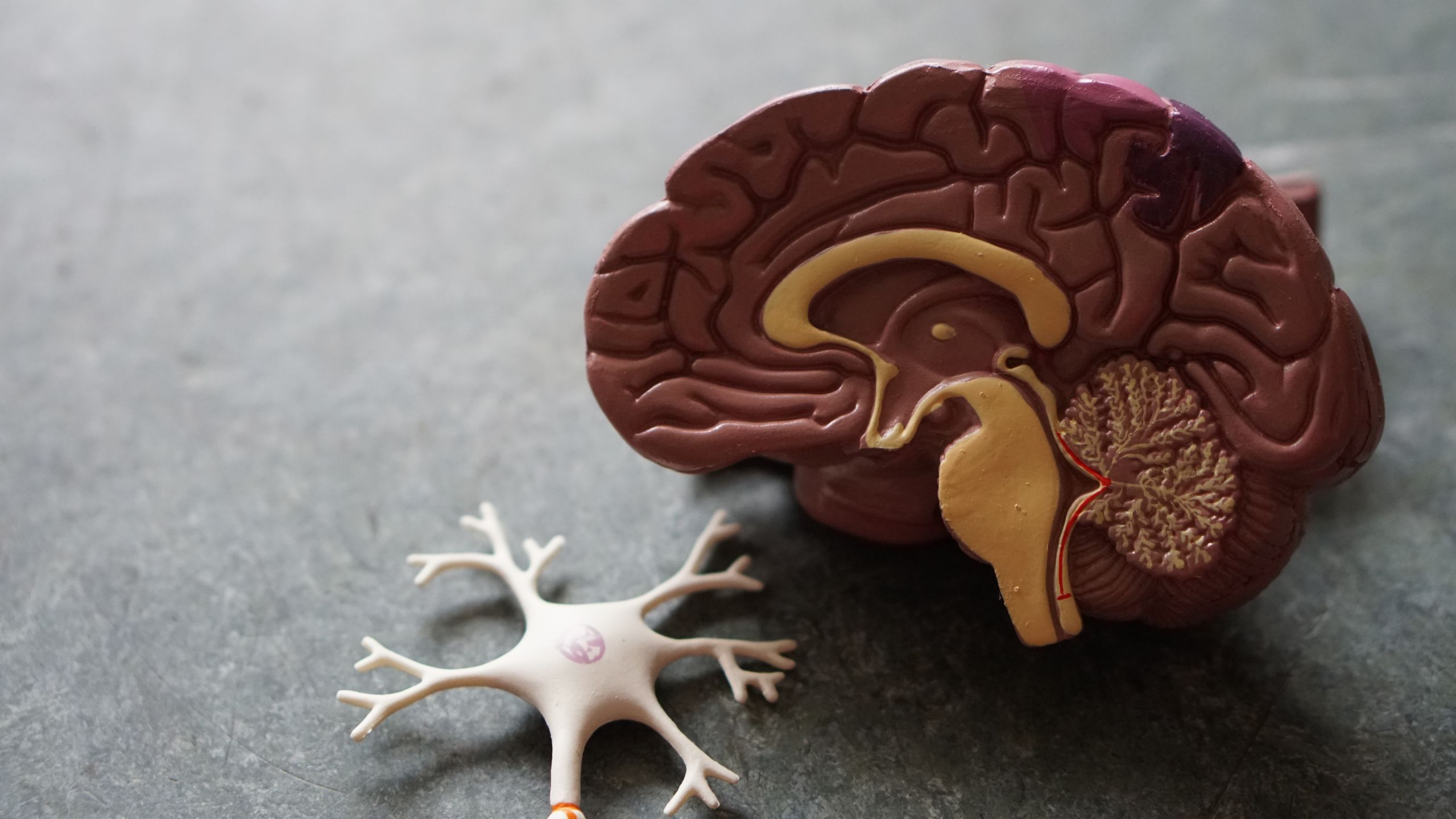 What is MND-SMART?
MND-SMART stands for Systematic Multi-arm Adaptive Randomisation Trial, a clinical drugs trial that launched in 2020.
It is led by the Euan MacDonald Centre for MND Research at the University of Edinburgh alongside University College London and the University of Warwick.
Despite the pandemic, MND-SMART has been able to continue its clinical studies, unlike many other studies.
Although recruitment for the trials slowed in pace, this was possible due to its innovative trial design, video call appointments and couriered drugs.
Funded by the NHS and the aforementioned universities, the trials compare participant groups who are either given the treatments it offers, or a placebo, which is a treatment that does not contain active medication.
The trials are currently testing two drugs: Memantine and Trazodone.
Memantine is currently used to improve the memory of people with Alzheimer's disease.
It achieves this by reducing the action of glutamate, a brain chemical that is thought to slow the damage to the neurons of people with MND.
Trazodone is widely used to treat anxiety and depression.
The drug has shown its ability to protect neurones by slowing the production of faulty proteins that can kill them, as found in animal studies.
The drugs are periodically analysed by the doctors and researchers on the trial.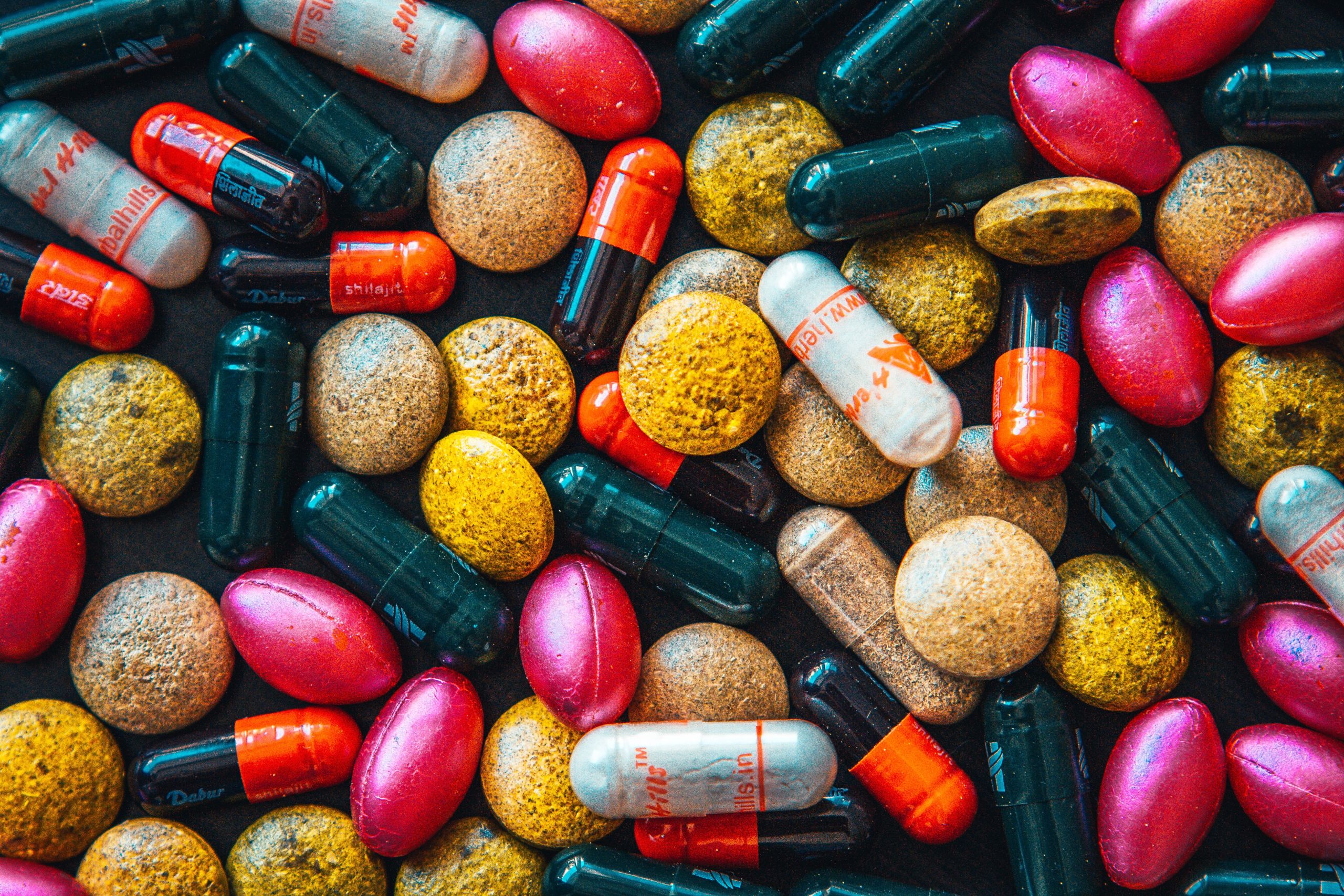 Dr Pablo Garcia-Reitboeck, Consultant Neurologist and Principal Investigator for the study at St George's, said: "This is St George's first ever drug trial for patients with motor neurone disease.
 
"What excites me most about the trial is the innovative design and the fact that multiple drugs can be tested over time.
 
My hope is that it brings us one step closer to finding a treatment for motor neurone disease."

Eoin Egan, 39, from Wandsworth, is one of the first patients to take part in the trial at St George's.
 
He was referred to St George's neurology team in 2019 after experiencing persistent twitching in his arms and legs.

Egan had also developed foot drop, which is a muscular weakness or paralysis that makes it difficult to lift the front part of your foot and toes.
 
Following various tests, Dr Pablo Garcia-Reitboeck diagnosed Egan with MND.

Egan said: "I didn't know much about the condition, but I knew it was quite serious when Dr Garcia-Reitboeck asked me to bring my wife in too."
 
"I didn't understand how progressive it was at the time, but he was very open about it and gave me all the facts I needed."
 
Since his diagnosis, Egan has been researching clinical trials for the condition.
 
"The sheer quantity of trials and research that is happening right now is far more than has happened throughout history." he said.
 
"Even though there is no guarantee, I do pick up on a lot of hope in the medical research community."

Medical research is helpful for the improvement of survival rates for various diseases.
 
Without the dedication that the field has for understanding, diagnosing, and treating illnesses, it would be difficult for people to live as long as they do while having a disease or illness as life-altering as MND.
 
Egan added: "I was immediately very keen to take part in the MND-SMART trial when I was invited.
 
"I understand that people need to do these trials in order to progress a solution to MND and I'm very happy and proud to be a part of trying to do that."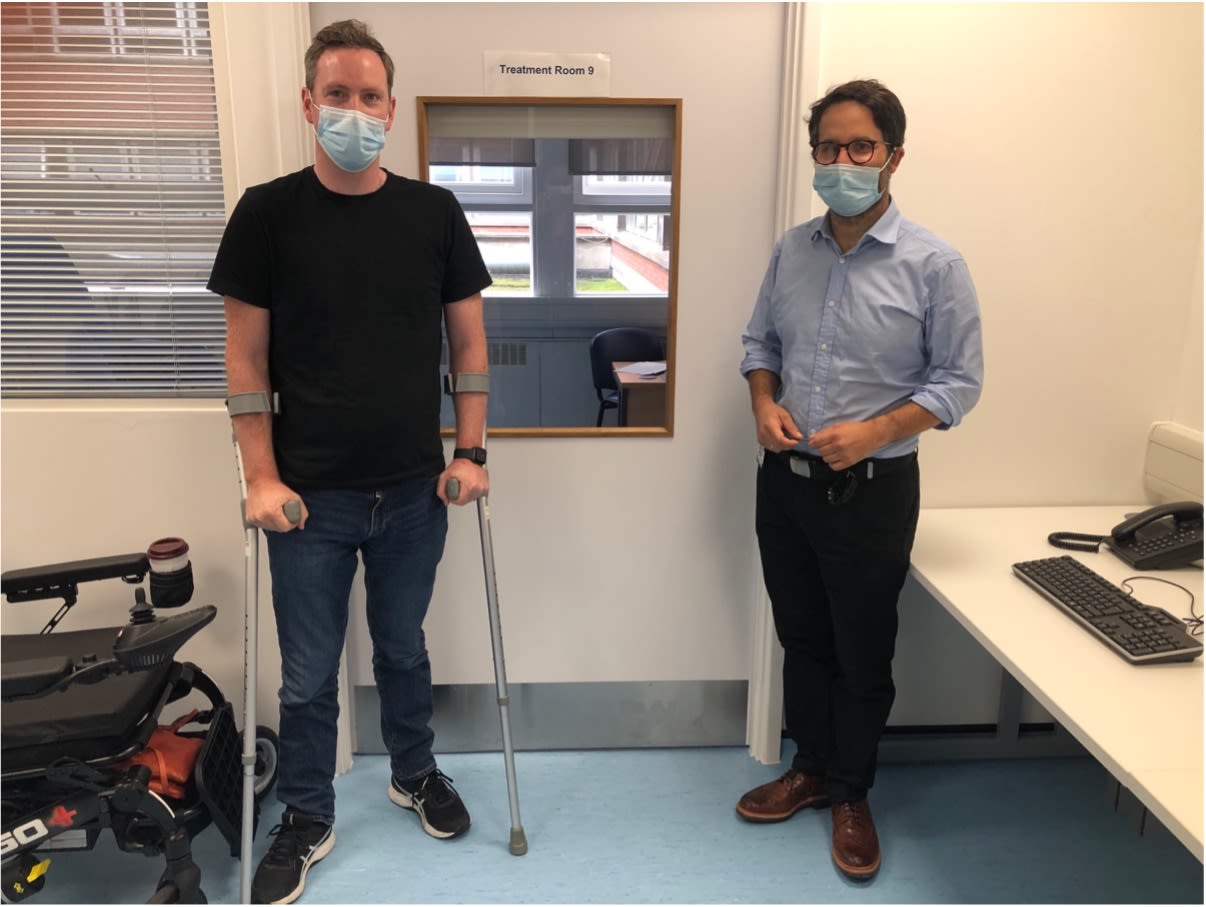 MND Association (MNDA) is an independent charity dedicated to researching, campaigning for and supporting people living with MND.
 The charity has been raising awareness about MND for over 30 years and has a wide base of donators and fundraisers who are passionate about finding a treatment for the disease.
Charlotte, 21, and Stuart, 51, are a couple from Oxford who hit their target of raising £150,000 for MNDA during this year's Olympics.
They spent its 17-day duration completing 102 Olympic events.
This August marks the 10-year anniversary of Stuart's brother Spencer's death.
His nickname Spenny was the inspiration behind the Spennylympics.
He had MND and spent the last years of his life raising money for MNDA.
Stuart explained that Spencer set up gigs and music festivals to raise money for the charity.
He added: "Right up to the point where he couldn't hold his sticks and was having to tape them to his hands."
Spencer was a sports fan and would love to see him and Charlotte raising money through the Olympic events, Stuart explained.
"Whenever the Olympics were on, we would sit there and criticise every performance as if we had any idea what it was like to be an Olympian.
"He would love watching Charlotte and I doing what we've just done – every single Olympic event absolutely terribly but to the best of our ability.
"He would be looking down on us really proud, but absolutely laughing his socks off!"
Charlotte and Stuart launched their JustGiving page for the Spennylympics on January 1st, and the majority of the £150,000 was raised during the 17 days of events.
The couple wanted the events to be uncomfortable – to incite a healthy challenge for themselves.
"I enjoyed Rowing the most, that was really good fun." said Charlotte. "But I enjoyed skateboarding the least – I kept falling off!"
The couple began training for the Spennylympics during lockdown in January and put time aside to learn sports such as Horse Riding to master the jumps and ensure it was safe.
Some events required them to travel, such as going to Stratford's Olympic stadium for diving, Lee valley for Kayaking and Bristol for surfing.
They added: "We are tentatively looking at whether or not we'll do a winter Spennylympics – we may come back with that in February."
Charlotte and Stuart are just two of the thousands of people who raise money and awareness about MND every day.