The power of podcasts: the rise and fall of audio during lockdown
With routines disrupted and people housebound, here's how podcasts provided a welcome distraction and form of connection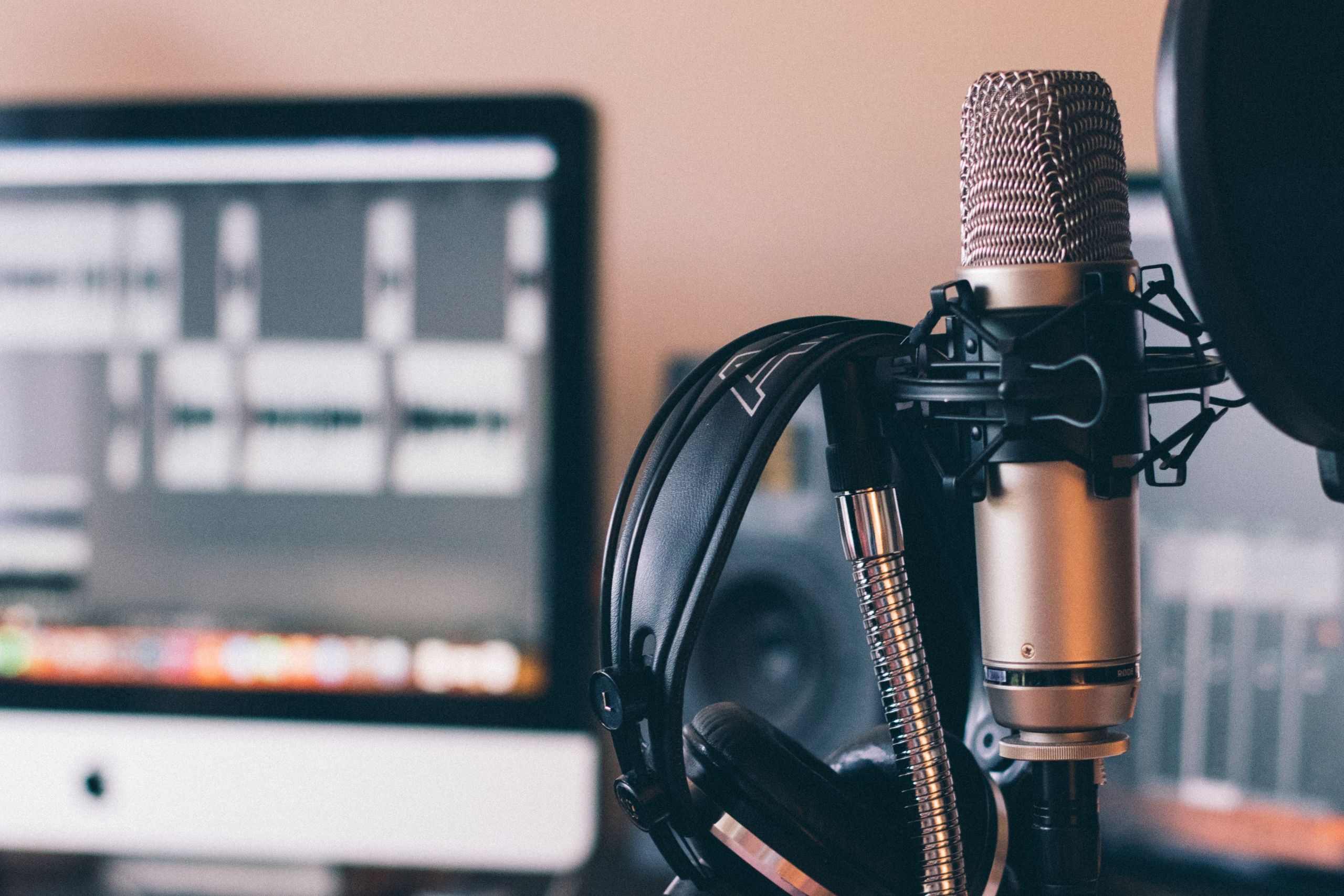 In the late 1990s and early 2000s, what is now known as podcasting was starting its life out as 'audio blogging'. It's still argued about today, but two American internet entrepreneurs, Adam Curry and Dave Winer, are said to have invented the podcast in 2004.
However, it was the power of Apple who brought it to the mainstream in 2005 when they added podcasting to the iTunes Music Store when the 4.9 software was released. For context, the latest iTunes software is 12.8.
The word 'podcast' was added to the Oxford dictionary in late 2005 and is said to take its name 'pod' from 'iPod, a brand of portable media player' and 'cast' taken from the word 'broadcast'.  
As podcast popularity rapidly grew, it wasn't just journalists who were gracing the airwaves. Across the pond, President George W. Bush had his weekly address delivered as a podcast in 2005, and in the UK, comedian Ricky Gervais' The Ricky Gervais Show broke the Guinness World Record with total downloads reaching 60 million.
Today, celebrity podcasts are commonplace with the latest duo, Barack Obama and Bruce Springsteen, debuting their Renegades: Born in the USA podcast on Spotify in February 2021. The Duchess of Cambridge, Kate Middleton, also appeared on the most recent winner of I'm A Celebrity...Get Me Out Of Here! Giovanna Fletcher's Happy Mum, Happy Baby podcast in February 2020.
Podcasts seem to be a place where anyone is welcome.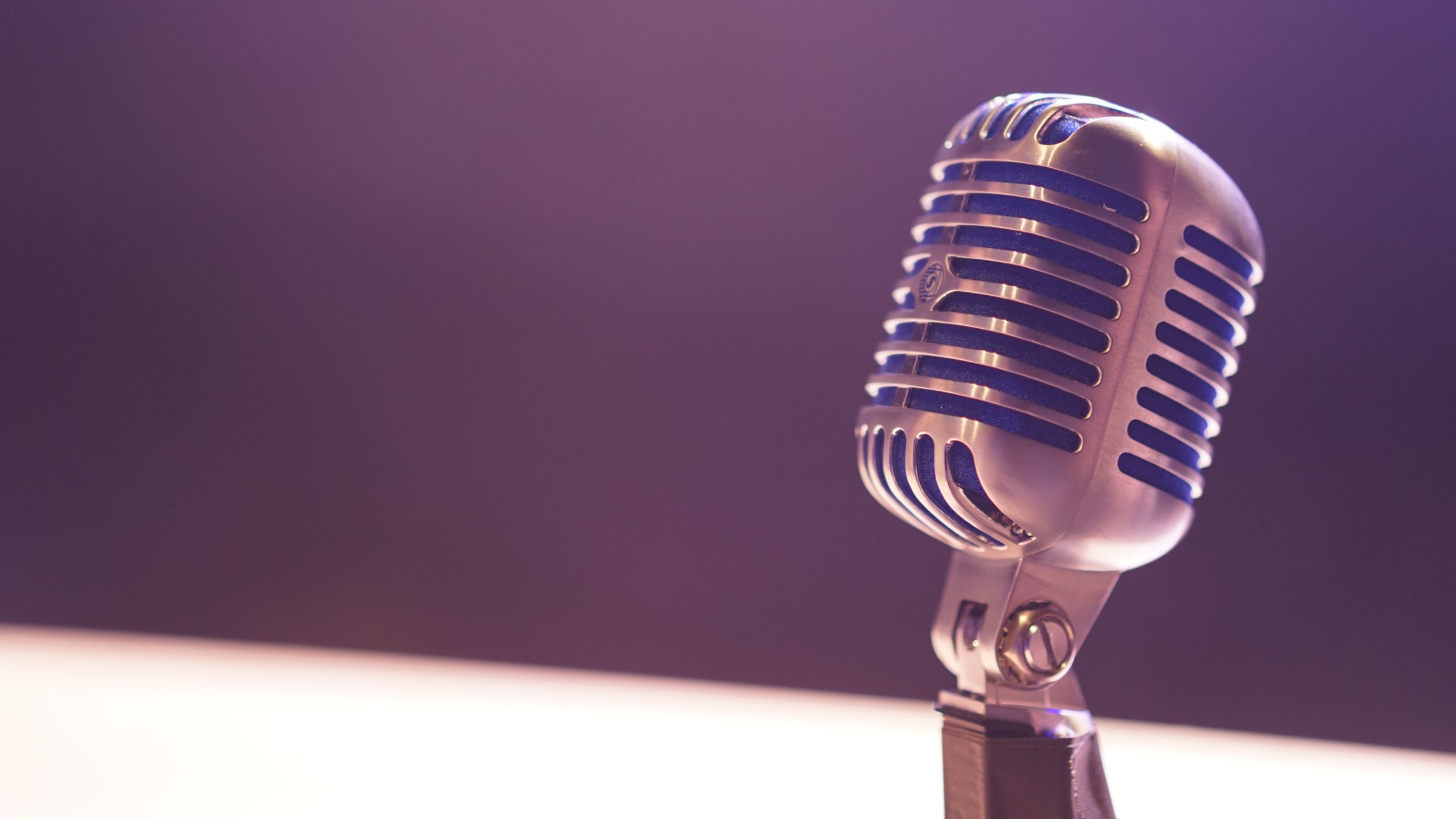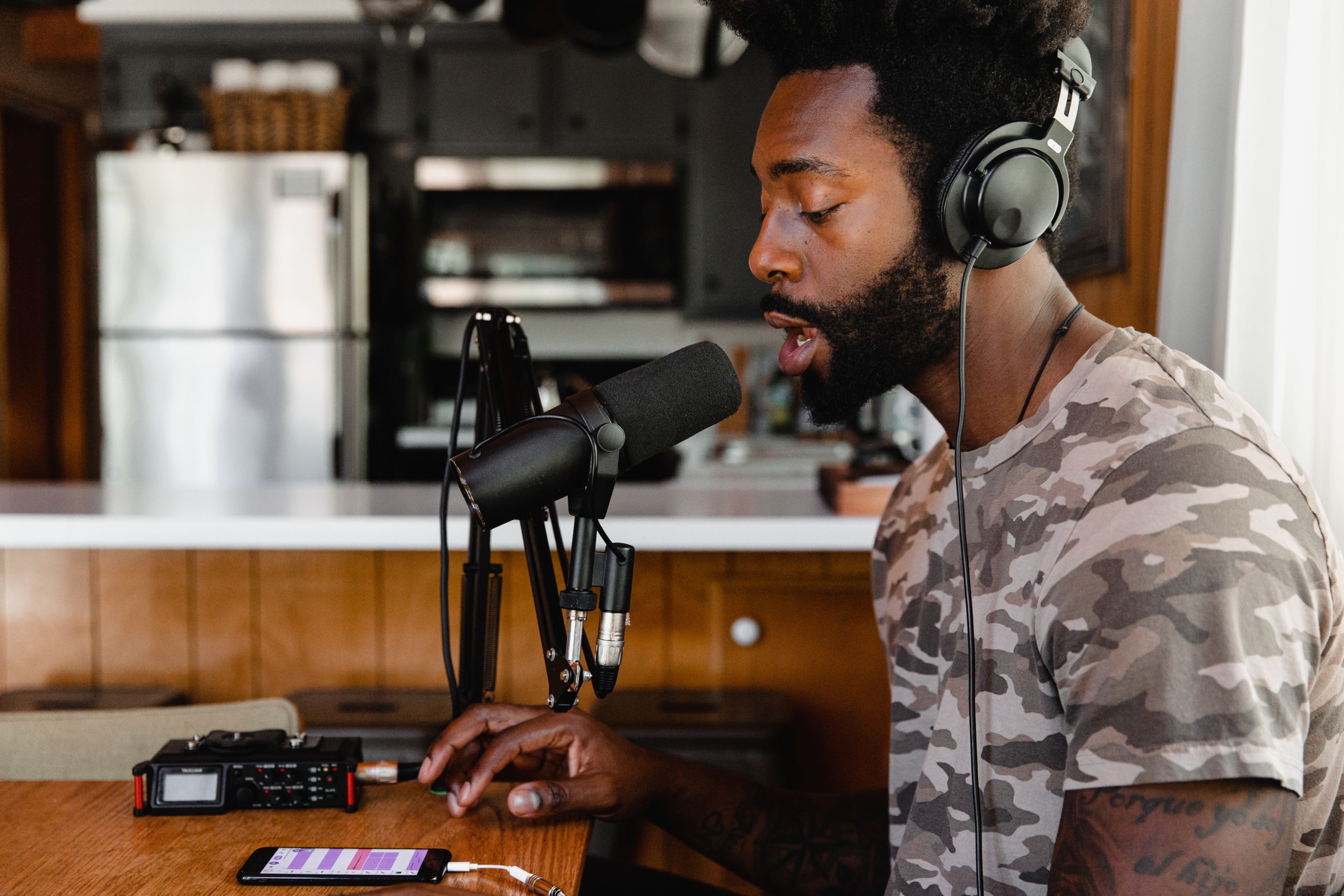 In Ofcom's Media Nations UK 2020 report, after an initial and unsurprising dip in listening habits at the beginning of lockdown when time spent commuting or in gyms was completely cut, figures for podcasts increased over radio.
Ofcom said that for young people, the amount of audio time accounted for by radio decreased with lockdown, from 27% beforehand to 18% during, with more time given to music-video channels/sites, audiobooks and podcasts.
In addition, a third of online adults listened to music streaming services, podcasts or audiobooks in lockdown. This means that for all adults, more than one in ten will listen to a podcast every week in the UK, and for those under 34, that number climbs to one in five.
Regarding the actual number of podcasts available, we know that increased significantly.
Ofcom's report stated that April and May 2020 in particular showed large increases in the number of podcasts added to Apple Podcasts, with over 1 million new podcasts being listed in April 2020 and 1.1 million in May 2020, compared to 870,000 in January 2020.
This statistic shows that nearly a staggering quarter of a million new podcasts had been added since January 2020.
Journalist and podcaster Manveen Rana contributed to that figure when she launched Stories of our Times podcast in March 2020, the week the UK went into its first lockdown.
Besides the initial panic of shifting to working from home after two days in the office with a new team, Manveen said that they never changed what the aim of their podcast was all about.
"We worked out what we wanted it to be. I think as long as you know that, it's quite clear in your head, and you know what your pitch is to people, that's important.
"We're not giving people half an hour of commentary on something with a few people around the table. We're giving you something crafted, which will tell you a story from beginning to end.
"By the end of it, you will have all the background and context that you could possibly need, and you'll have a much better idea of what the story is."
BBC Sounds April-June (Q2) 2020 report commented that there was a record 136 million plays to on-demand radio and podcast content in the quarter, up 13 million on Q1 2020.
Louis Theroux's Radio 4 Grounded podcast only started in April and was the number one podcast across BBC Sounds for that quarter.
Another BBC success was the daily thirty-minute long Global News Podcast which had more than 200 million downloads in 2020, an increase of 30% on 2019.
This appetite for news comes as no surprise as Ofcom reported that BBC services were the most-used source of news and information about Covid-19, with eight in ten (82%) people saying they used them for this purpose in the first week of lockdown, well ahead of other broadcasters, social media and other sources.
What is it about podcasts?
Despite the obvious choice that people have and the broad genres that are available, control is another reason.
Journalist and podcaster Declan Carey highlights that with radio, you have to listen to what's on a station when you turn it on, and it might not be of interest to you so you find yourself endlessly switching stations or turning off altogether.
Whereas with podcasts, you are in control of what you listen to and when and where you listen to it. The choice to bookend your day with the first thirty minutes of a podcast in the morning and the remaining thirty in the evening is something you decide.
Manveen thinks that podcasts offer something a bit more personal.
She says: "The one thing that podcasts do better than most other formats, is they give you a voice in your ear....it's slightly more personal, more intimate."
Saturated Market
Over the last decade, the fast growth has led to an extremely saturated podcast market.
Declan of Redaction Politics launched their podcast in May 2020 on Spotify and despite it being an obvious challenge to make yourself stand out in a busy marketplace, Declan says you should not overthink it.
"People should think about something that's unique or a reason why people might want to listen to their podcast rather than someone else's. I don't think that has to be particularly complicated.
"I think that can be something even as simple as just having a group of people who click really well on the show, who are very likeable and people want to listen to and feel part of.
"When you've got that, just run with it, just go with it."
Despite an overwhelming amount of choice, a recent poll on Twitter found that 56.3% of people have listened to podcasts more since the pandemic began and 37.5% said there's been no change at all in their listening habits.
A tiny 6.3% said they listen to podcasts a lot less. So for the vast majority, podcasts still play a significant role in their routine.
With listeners spoilt for choice with a vast library of podcasts, it's clear that the hunger for news became stronger than ever as the public were faced with a global virus which no one had ever experienced before, and an overnight pause on normal life.
The poll revealed that 61.5% listen to news-related podcasts, 30.8% listen to entertainment podcasts, and just 7.7% and 0% of voters listen to sport or drama series podcasts, respectively.
Connection or Distraction?
No one could argue that 2020 tested people to their limits. It also showed each individual how they cope with huge challenges and what mechanisms work for them.
For some, it would be talking it through with people and dissecting all the details. For others, it might be doing an activity that takes their mind off the uncomfortable situation.
For the most part though, both of these coping techniques were not allowed. Meeting up with friends to let it all out was not an option available to most households, and finding an activity to do which had not been closed or was not outside was also near impossible.
Podcasts, however, are an option that provide both connection and distraction. 
Podcasts being a form of connecting and feeling part of the conversation is something both Manveen and Declan agree with. 
Declan believes the people we listen to can become characters to us and you want to hear what happens next.
Manveen comments on the welcome distraction podcasts can be.
"Podcasts are a form of escape to people...You can put on your headphones, cut out normal life and escape down a rabbit hole for a bit."
This is something we have all experienced during this past year.